For many African countries, 2017 was the beginning of a new era. Long-term rulers departed in Zimbabwe, Angola, and the Gambia; internal dissent, economic challenges, and increasing unemployment rates pressured many countries including Ethiopia and Nigeria; and a divided ruling party in South Africa showed an electorate disenchanted with liberation movements.
Some of these internal and external pressures will feature in elections across the continent in 2018. More than 20 nations will hold presidential, legislative and municipals elections this year, with the expectation that some of the results might herald a political sea change for party juggernauts. Presidential campaigns in both South Africa and Nigeria will also heat up ahead of the 2019 polls, with African National Congress leader Cyril Ramaphosa and president Muhammadu Buhari both hoping to win, respectively.
As millions of African voters head to the polls in the next 12 months, here are the elections to watch for, in chronological order:
1. Egypt
When: Between February—May 2018
Even though he is yet to declare his candidacy, president Abdel Fattah el-Sisi is still the man to beat in Egypt's upcoming presidential election. While former prime minister Ahmed Shafiq and prominent human rights lawyer Khaled Ali have declared their intentions to run, many candidates will face obstacles getting on the ballot, let alone win. There have also been reports that Anwar Sadat, nephew, and namesake of Egypt's former assassinated president, was considering a run for the top job.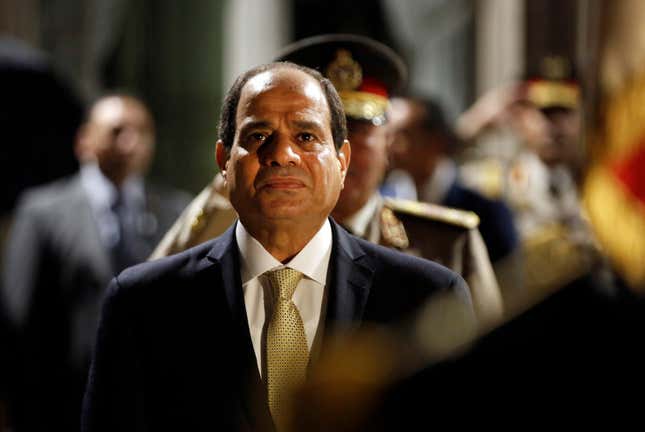 The polls come as Egypt grapples with a sharp economic downturn and a surge in deadly terrorist attacks that continue to put a dent in its image as a favorite tourist destination. Sisi's government continues to crack down on activists, and has blocked hundreds of websites as part of what it says is curbing websites that are "publishing false information" and "supporting terrorism." Sisi, 63, will also have to shake off the controversy surrounding two uninhabited islands in the Red Sea, which sparked protests in 2017 and saw him being accused of selling the islands in exchange for Saudi largesse.
2. Sierra Leone
When: March 7, 2018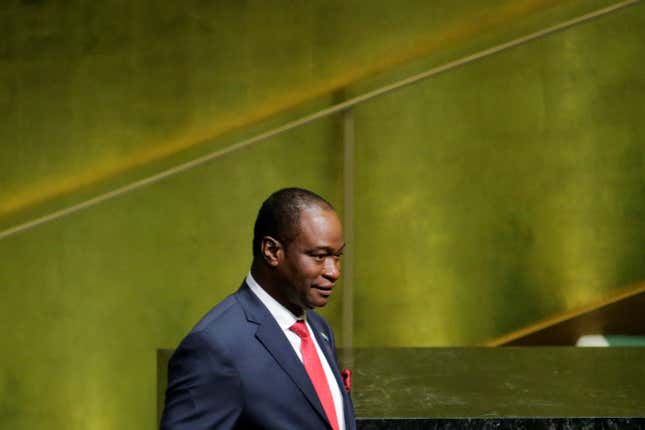 This West African nation will hold general elections in early March, with more than a dozen parties fielding candidates in presidential, parliamentary, mayoral and municipal elections. The ruling All People's Congress has appointed foreign affairs minister Samura Kamara as the successor to president Ernest Bai Koroma, who will step down after a decade in power. Opposition candidate Julius Maada Bio, who ran against Koroma in 2012 on a Sierra Leone People's Party ticket, is expected to run in the upcoming elections.
The 2018 elections come at a crucial moment as Sierra Leone recovers from the devastating impact of Ebola and a tragic mudslide that killed hundreds of people and displaced more last year.
3. South Sudan
When: July 2018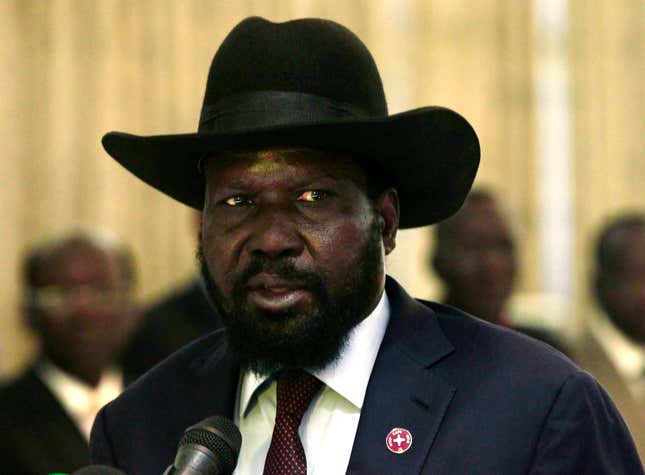 The world's newest nation is expected to hold general elections amid a brutal civil war that has displaced millions of people both inside and out of the country. The infighting between rival government and rebel forces has torn apart the nation, devastating the economy, affecting humanitarian operations, and foreign investment—all while the leaders of the two opposing sides amassed millions of dollars in illegal wealth.
As the government's term comes to an end in February, president Salva Kiir wants to hold elections. This is proving to be impossible, given that the government lacks the necessary funds and the security to register voters and conduct elections. Former vice president Riek Machar is also in exile in South Africa, with some reports noting that he is in a "house arrest" in a farmhouse outside of Johannesburg. Amidst all this, the government's resolve to hold the vote is also worrying the United Nations, which has said that the polls risk "deepening and extending" the conflict.
4. Mali
When: April to Nov. 2018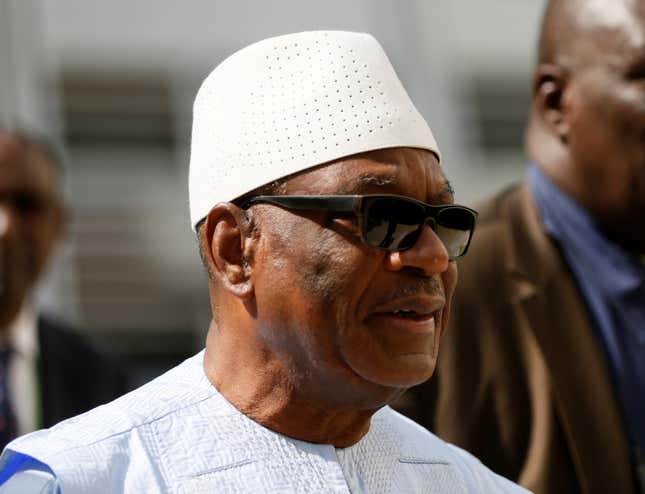 Landlocked Mali will hold regional, presidential and national elections in various stages, beginning in April and ending in November. Elections were set to begin in mid-December but were delayed over security concerns, and whether the opposition and rebel groups party to the 2015 Algiers Accord to bring stability to the nation's vast northern desert would take part in the process. The region was overtaken by Islamist militants in 2012, and though they were ousted by a French-led multinational force, the groups have staged deadly attacks on civilian and military establishments.
In late Dec. 2017, prime minister Abdoulaye Idrissa Maiga resigned along with his government, dealing a devastating a blow to president Ibrahim Boubacar Keita, 72, who is seeking re-election. Last September, Kalifa Sanogo, the mayor of Mali's second city Sikasso, also declared himself a candidate for the 2018 presidential polls. The move complicates the situation given that his party, the Alliance for Democracy in Mali (Adema), supports Keita's Rally For Mali (RPM) in parliament and was not expected to field a separate presidential candidate.
5. Zimbabwe
When: July – August 2018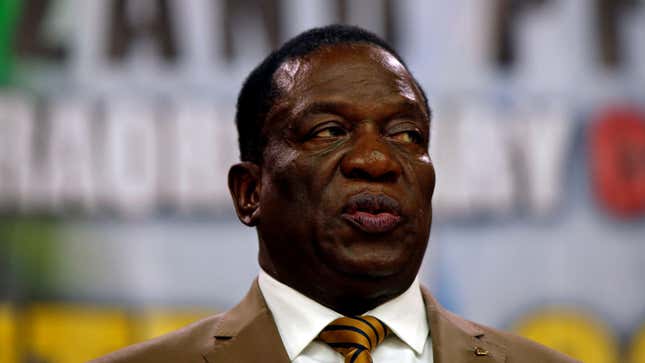 With Robert Mugabe out of way, president Emmerson Mnangagwa is expected to lead his ZANU-PF party into the presidential polls between July and August. Mnangagwa, 75, has already said the election will be "credible, free, fair and transparent" and should help define a new trajectory for the cash-strapped and impoverished nation. Both Mnangagwa and the ruling party will face questions about how to revive the economy, deal with the scarcity of fuel and foodstuffs, currency instability, and ballooning unemployment rates.
The United Kingdom has also said that "democratic progress" was the key to helping Zimbabwe clear its arrears with the World Bank and African Development Bank, and stabilize its currency.
6. Cameroon
When: Oct. 2018
With 36 years in power, president Paul Biya is one of the longest-serving African leaders still in power. At 84, Biya is expected to run again in the country's general elections in October. Celebrated lawyer Akere Muna has also declared his candidature and has urged the opposition to unite in order to remove Biya from office.
The polls in the Central African nation come after more than a year-long crisis in its Anglophone regions, leading to violent crackdowns and anti-government protests. The simmering tensions also led the government to shut down the internet in the two Northwest and Southwest regions, where residents have complained of political and economic discrimination for decades. Activists have also called for the two regions to secede from the majority French-speaking nation and to create an independent homeland called Ambazonia.
7. The Democratic Republic of Congo
When: Dec. 23, 2018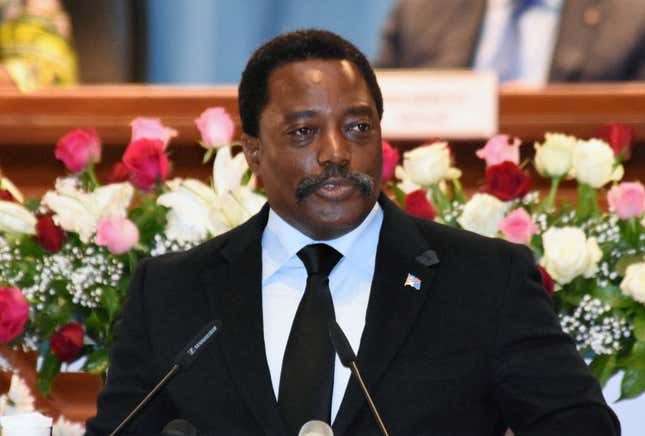 More than two years behind schedule, the elections in the mineral-rich DR Congo will be finally be held in late December. Yet the big question looming over the poll is whether president Joseph Kabila, who has ruled the country since 2001, and who has repeatedly pushed the date of the polls, will agree to step down. In late December, the country was again rocked by anti-government demonstrations, which led to the death of at least seven people and the arrest of 120 others.
The government also resorted to an old tactic: cutting off the internet and SMS communication.
8. Libya
When: TBD 2018
With no exact date in place, Libya's UN-backed government says it's pushing ahead with preparations for presidential and legislative elections to take place in 2018. According to the electoral commission, around one million voters have registered for the upcoming polls, which includes a vote on a new draft constitution.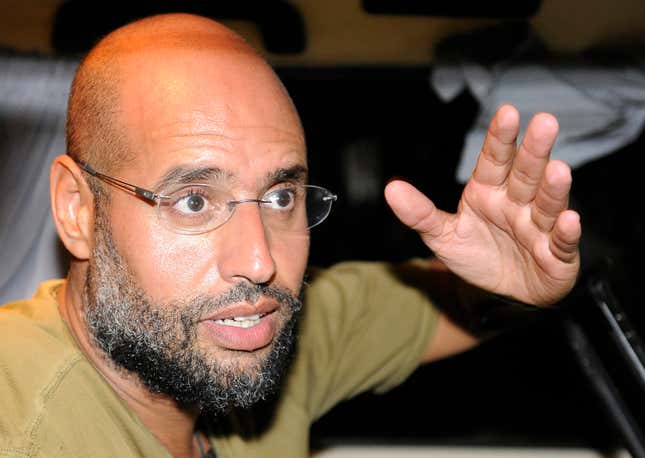 Among the people mulling a run for president: Saif al-Islam Gaddafi, the son of the former Libyan dictator, Muammar Gaddafi. After years in captivity in the town of Zintan, Saif, who is wanted by the International Criminal Court on charges of crimes against humanity, hopes to run and unify the various factions controlling the North African nation. Since his father's fall, Libya has struggled to make a democratic transition, with political divisions and unrest bedeviling the country. The war-torn nation has also struggled with curbing illegal immigration, with African migrants even being sold as slaves in open markets.