First headlining act Solange canceled her performance, inciting a social-media backlash. Then summer rain muddied the day and sent festivalgoers rushing for shelter.
Yet AfroPunk Johannesburg pressed on, proving that it was more than a concert and now something closer to  a movement, determined to include its new African followers. Over Dec. 30-31, AfroPunk's inaugural festival in Johannesburg celebrated alternative Africa—and introduced the city to a global black culture.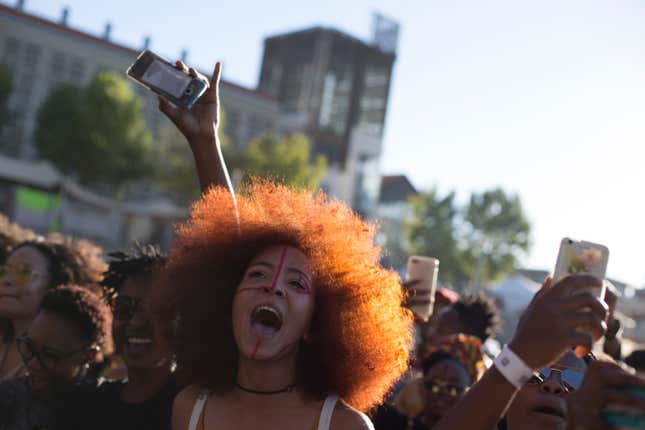 Johannesburg is the fifth city to host AfroPunk, after Paris, London, Atlanta and its home base of New York. It was the first time the festival came to Africa, where a nascent alternative culture has created a digital community easily recognizable by an embrace of a form of Afro-Futurism.
"The move to Johannesburg is a natural fit in line with AfroPunk's desire to make connections throughout the diaspora, creating bonds between those with a shared mindset," organizers said in a statement. "Modern South Africa is proof of the victory of otherness over historical precedent, and of the country's desire to mold a society based on virtues that are at the core of AfroPunk."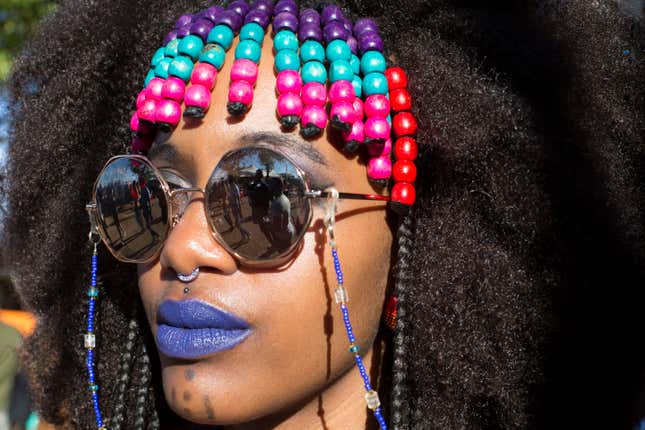 The festival was deliberately held on the lawns of South Africa's Constitutional Court, with the theme "We the People" as a nod to both South Africa's and America's founding principles. The building itself is a testament to reinvention, a colonial-era fort that became an apartheid-era jail and is now the final place to defend human rights in South Africa.
AfroPunk festivals have become known for experimental fashions, and South Africans turned up in traditional-meets-hipster combinations that were simultaneously African and global. The trends collectively expressed Jo'burg's desire to be an internationally recognized African city, emerging from the shadow of the more popular and more westernized Cape Town.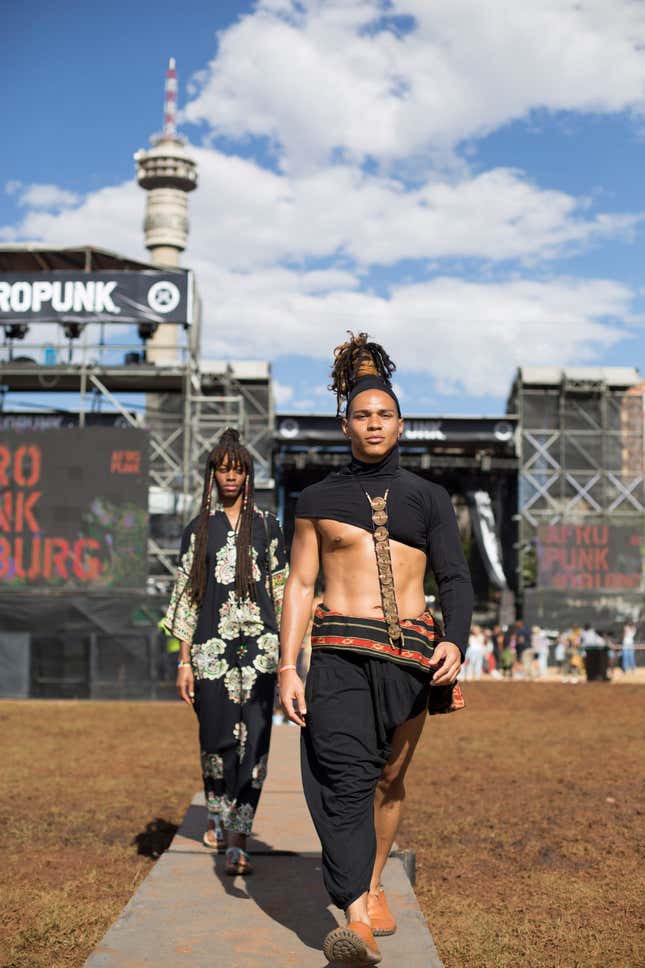 AfroPunk upholds a culture that rejects ableism, sexism, homophobia and racism, based on punk's natural rebellion. Critics, however, argue that in becoming a global brand that it has lost its punk roots, not only by embracing other genres, but by charging an entrance fee.
The festival began in Brooklyn's Fort Greene neighborhood in 2005, springing up almost organically following screenings of the film by the same name. Director James Spooner's search for a black punk identity found a community of people of color who felt left out by pop culture and mainstream black entertainment.
Spooner has since left the festival, which is now a self-contained company headed by Matthew Morgan and Jocelyn Cooper. To survive in the lucrative festival business, AfroPunk maintains its status as a movement throughout the year with community projects and online content. Seen cynically, AfroPunk can be viewed as just another music festival, one trying to cash in on black consumers. Yet AfroPunk's insistence on creating a home for black audiences is exactly what pushed it beyond being just another attempt at Glastonbury.
While the festival promotes diversity and multiculturalism, its lineup is unapologetically black. Johannesburg gave a stage to artists who may not pull the kind of crowds they performed to at the weekend, and simultaneously introduced them to new audiences who were drawn by US artists like Knowles and Anderson .Paak.
Nakhane Touré's vocal and physical contortions slipped through any narrow definition of genre and gender, while indie British singer Laura Mvula experienced something of a spiritual homecoming on stage. The declaration "We are the majority" from The Brother Moves On lead singer Siyabonga Mthembu was greeted by a rapturous affirmation from an audience of young black South Africans still trying to find their place beyond previous generations' dreams of freedom.
On the Saturday the thunderstorm turned the festival grounds into a muddy swamp, legendary kwaito musician Thebe. reminded audiences of the post-apartheid sound that first articulated the black township experience in the 1990s. And when the clock struck midnight to usher in 2018, it was to the local house-music style, gqom, which has grown beyond its Durban club roots.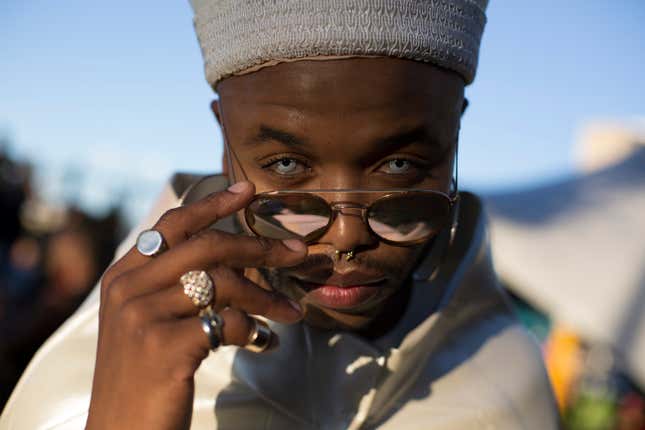 Ensuring that South African musicians were on the lineup firmly placed the American festival brand in its local setting and endeared it to South African audiences. Bringing the festival to Johannesburg meant that the city may finally begin to shed its dual image of an economic hub and crime capital and become a place that has a significant role to play in modern global black culture.