On the first day of this year, Egypt's Grand Mufti Shawki Allam rang in 2018 with a sternly worded fatwa (religious edict) that Bitcoin trades lead its users to "fraud, betrayal and ignorance".
Allam also said that terrorist and criminal groups can abuse the crypto-currency to fund their illicit activities such as moving drugs and weapons. Last month, a team of Australian researchers found that nearly half of bitcoin trades they tracked over the past decade were used for illegal activities. Egypt's Grand Mufti is the highest official of Islamic law in Egypt and issues legal opinions, fatwas and interpretations of Islamic jurisprudence.
"Bitcoin is like all other currencies so what are the reasons that have suddenly made it so unlawful" said Atef Al Khateeb, a Cairo based Bitcoin trader who has set up a Facebook group to discuss the finer points of crypto-currencies and to help other new traders understand how to invest their money.
"It's all commerce in the end, you win some, you lose some. Even the Prophet Muhammed was a trader", he told Quartz.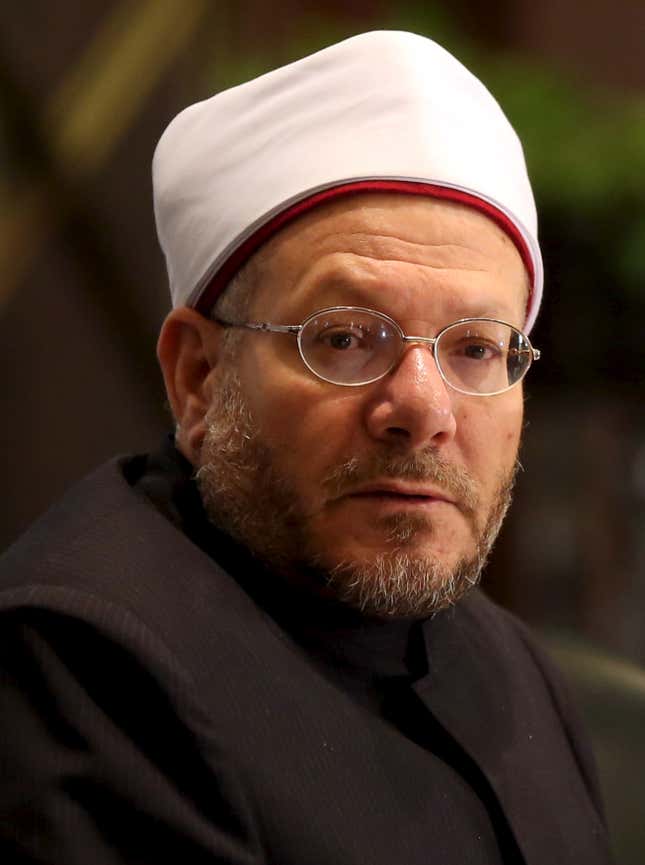 In recent years, Egyptian religious scholars have delivered controversial fatwas such as disallowing women and men to pray side by side to the outright ludicrous such as necrophilia. Fatwa kiosks have even been set up to in busy Cairo underground metro stations to dispense religious advice but the latest fatwa has riled up public opinion including Egyptian bitcoin traders.
The stateless digital currency has grown this week on the back of early Facebook investor, Peter Thiel's bet rising in its price to over $15,000 after its bubble burst late last year with a sharp drop of 30% over six straight days.
There are no reliable figures on the number of bitcoin users in Egypt as its first bitcoin exchange only went live in August. Bitcoin has been booming in other African countries such as Nigeria and Zimbabwe owing to bypassing capital controls and weak foreign exchange markets.
Like elsewhere bitcoin trading is unregulated in Egypt as of yet as the economy begins to turn the corner slowly after austerity measures were implemented in November 2016.
Al Khateeb says that he has seen a surge in inquiries from interested traders who were unfamiliar with the cryptocurrency scene.
"The Mufti actually has given us the best public relations boost we have needed because he never specified how bitcoin was haram (unlawful). I think there will be more Egyptian traders now than ever", he added.