The Daily Show will now have an Africa correspondent.
Host Trevor Noah's new hire was announced on Jan. 11, but South African comedian Loyisa Madinga was already spotted filming at the ANC's elective conference last December.
Madinga's reporting has already gotten him into trouble, after security guards lacking a sense of humor bounced him from the hall for getting carried away and dancing along with ANC delegates. It's a good sign for a show whose correspondents have gone where few journalists will tread: the downright silliness that is politics today.
"As wild as Donald Trump is for America, many countries around the world have Trumps of their own and since The Daily Show is in many countries, we thought 'why not give each country a chance to show off their stable geniuses?'" Noah said in a statement. The Daily Show airs on Comedy Central Africa on the cross-continental satellite platform DStv.
Daily Show correspondents have gone on to stellar careers beyond the show, from Samantha Bee fronting her own show Full Frontal, while Jessica Williams is on her way to becoming an indie-film darling. For Madinga, known around the local stand-up circuit, this is going to (to quote a president): "yuge." Behind the scenes, Noah has made a point of diversifying his team with African comedy writers including Ugandan Joseph Opio and David Kibuuka, a South African of Ugandan origin.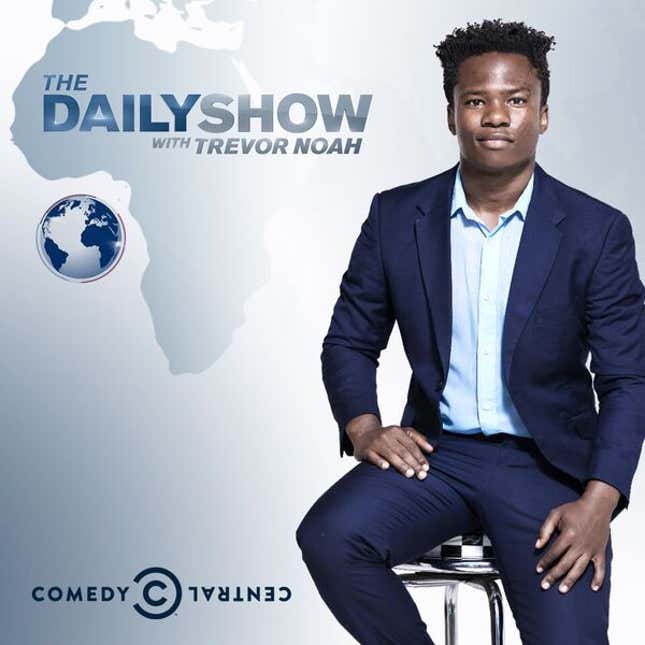 The role is not just about him though and there will be pressure on Madinga. Noah's role as host has already gone some way to dismantle tropes about Africa particularly for the millennial audience in the US that Comedy Central hoped Noah would appeal to. Noah taking over from the legendary Jon Stewart was a gamble by the network, but struck ratings gold with the Trump presidency.
It also reflects Comedy Central's willingness to have a more international show for an internet audience streaming from anywhere in the world. Now, with a correspondent in Africa—something major serious news outlets are struggling to fund—audiences will literally see a broader world. Viacom launched Comedy Central Africa in 2011, joining existing subsidiaries in Europe.
"What is really great is this places an authentic spotlight on local comedy and presents a reality that combats the stereotypical perception of Africa," said Madinga.
Given how important the Stewart-era Daily Show was in deciphering American politics during the post 9/11 George W. Bush years, Madinga and Noah's other international correspondents could decode increasingly bemusing current affairs and geopolitics.