More than two years after it launched in Kenya, the ride-hailing app Mondo Ride has closed a second financing round of $2 million, bringing its total seed investment to $5 million.
The company said it plans to use the funding from investors in the United Arab Emirates and Egypt to expand its services to six new cities including Kampala and Dar es Salaam by end of 2018. By increasing its rider and driver numbers, Mondo hopes to take this positive engagement and its double-digit monthly revenue growth to the Series A funding round it has planned for the first half of this year.
As a company headquartered in Nairobi, Mondo has long touted its home-field advantage over international competitors like Uber and Taxify, often attributing its data-driven platform and its ability to provide locally-customized offerings to the company's understanding of the nuances of the market. Chief executive officer Troels Andersen says they have been adamant about creating an Africa-centric business that looks at opportunities where "nobody is really pursuing."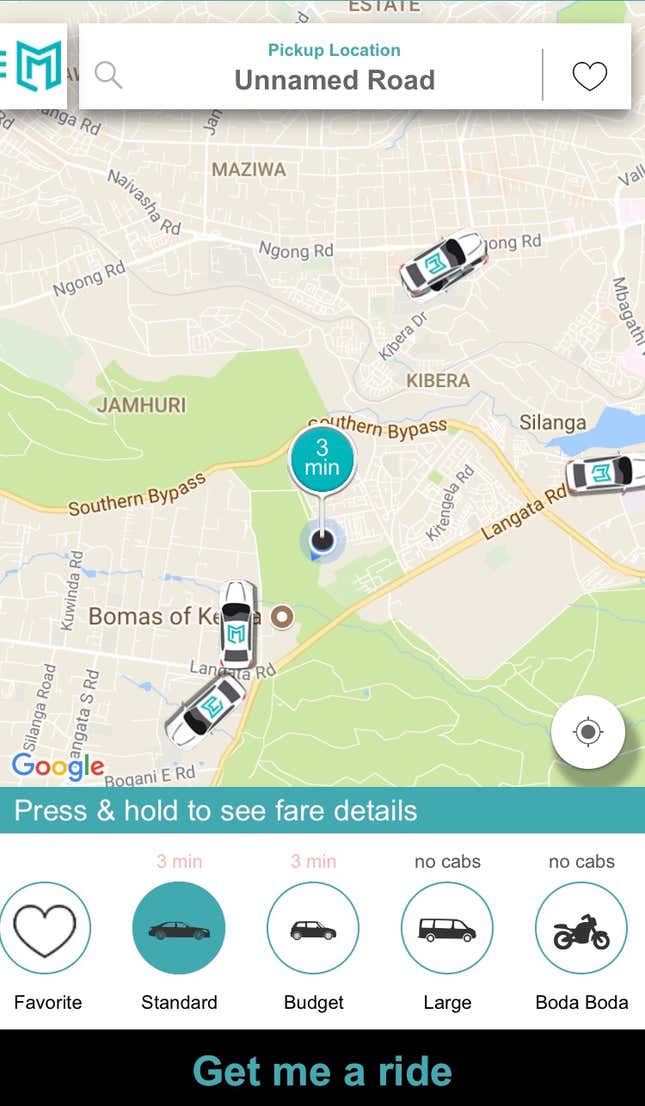 So, for instance, instead of providing a single service, Mondo capitalized on allowing riders to hail a boda boda motorcycle in Nairobi or the three-wheeled tuk-tuk motorbike in Mombasa. Its corporate solution also allowed companies to hail rides for employees and clients and to track their spending on both an individual and department level. Customers are also able to go on long-distance travels to other cities after setting up a predetermined price.
The trend towards both cheaper and more efficient rides show how companies have been battling to give drivers a larger share of profits and riders more control over their choices. In traffic-clogged cities with unreliable public transportation, businesses have been eager to help customers quickly find transportation methods, get on the fastest routes, and pay easily. In light of Uber's financial muscle, continental and global reach, this strategy of localization has especially been crucial for local companies like Mondo or bus service Swvl in Egypt.
Not to be left out, Uber has however started tweaking its products for the sake of affordability, safety, and convenience. In January, the San Francisco-based giant launched uberCHAPCHAP in Kenya, allowing riders to go on short trips and run errands around the city center for just 100 shillings ($1). In order to strengthen its brands with corporates, Uber also launched campaigns with Kenya Airways and the Kenya Tourism Board and deemed successful its partnership with Roast by Carnivore restaurant to deliver the national favorite nyama choma (grilled meat)—perhaps a precursor to the introduction of Uber Eats service in Kenya.
Despite this, Andersen says Mondo will continue to adapt its services to market needs as a way to beat the competition. Much like Ola in India, Grab in Southeast Asia, or Careem in the Middle East and North Africa, he said, Mondo wanted to offer home-grown solutions as a way to stay one step ahead of the competition. "That is the method of success: you differentiate by localizing your product."