More African flags will fly at the opening ceremony of this year's Winter Olympics than ever before.
Since the first appearance by an African nation in 1960 when South Africa, still under apartheid rule at the time, sent a whites-only team to participate, a total of 13 African countries have been represented at the games with at least one African country participating every year since 1984. This year, that total will increase to 15 as Eritrea and Nigeria make their debuts.
But more significantly, this year will see the highest number of African countries—eight in total—participating at a single Winter Olympics event. Eritrea and Nigeria will make their debuts with Kenya, Morocco, Ghana, Madagascar, South Africa, Togo completing the African party. In total, 13 athletes from African countries are scheduled to compete—a record high since 1994 when tougher qualifying standards were imposed.
For African athletes, the journey to the Winter Olympics is typically anything but smooth-sailing. An obvious obstacle for African Winter Olympics hopefuls is the absence of weather conditions that aid training. As a result, a majority of African athletes that have competed at the Winter Olympics have either been born or/and trained outside the continent.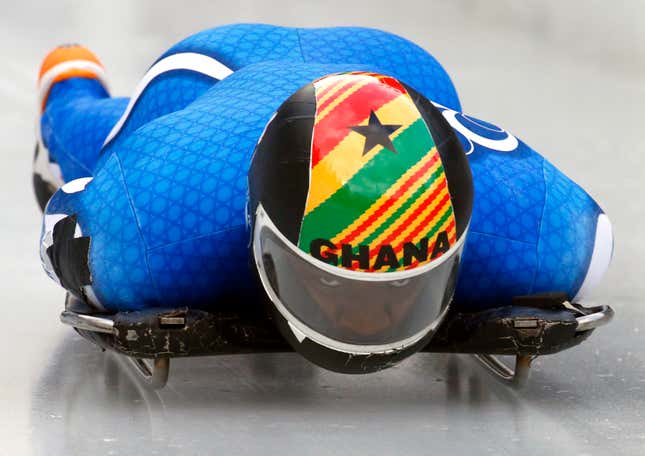 The absence of snowy conditions in Africa isn't the only thing that has stood between African athletes and the Winter Olympics. Even though they have recently won support from several major global brands, Nigeria's bobsled team had to set up a national bobsled federation and paid for training and some of their equipment with money raised from a crowd-funding campaign.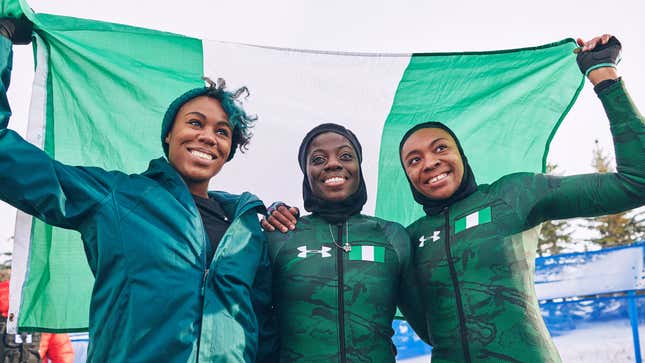 African athletes in the past have faced similar challenges. In 1984, Senegal's Lamine Guèye, the first black African to compete at the Winter Olympics, had to set up Senegal's ski federation and, more recently, Robel Teklemariam set up Ethiopia's skiing federation before the country debuted at the 2006 Winter Olympics debut.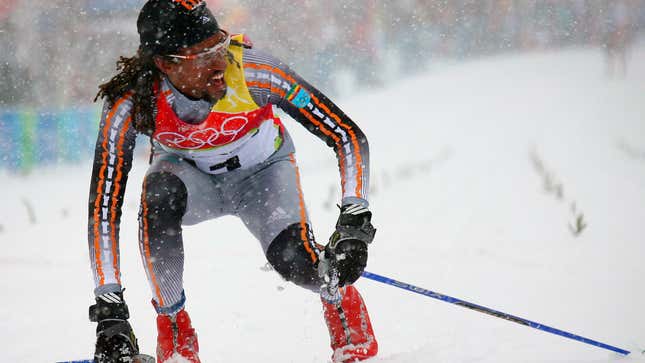 While Mathilde-Amivi Petitjean and Adam Lamhamedi are veterans of sorts having represented Togo and Morocco respectively at the 2014 games in Sochi, Russia, at this year's games, a number of African athletes will be history makers just by being there. Akwasi Frimpong will become the first Ghanaian to compete in Skeleton while Sabrina Simader and Mialitiana Clerc will become the first women to represent Kenya and Madagascar respectively. Nigeria's bobsled team will also become the first Africans to participate in the sport at the games.
But there's a bigger record up for grabs for all 13 African athletes in Pyeongchang, South Korea: becoming the first African to win a Winter Olympics medal.