Tucked between butchers and hair braiders in Nairobi's Kenyatta Market is the Real Vinyl Guru, a shabby stall that has become a mecca for vinyl lovers.
James 'Jimmy' Rugami has sold second-hand records from stall 570 since 1989. In the cramped space, hundreds of seven and 12-inch vinyls are tightly packed. Among hit Motown albums is a veritable trove of East African music.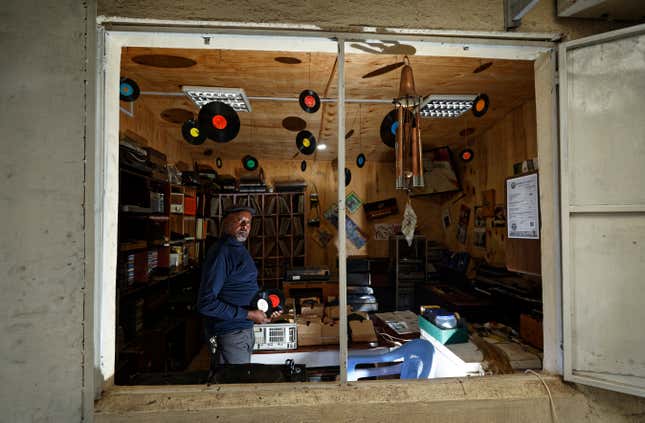 Among them is the Kenyan-based Tanzanian duo Simba Wanyika and the recently re-discovered "Sweet as Broken Dates: Lost Somali Tapes from the Horn of Africa."  They're all mementos of a bygone era, when Nairobi's record presses created a hub for the regions musicians in the 70s and 80s. Many flocked to Nairobi to lay down their tracks and stayed to become part of a vibrant local scene.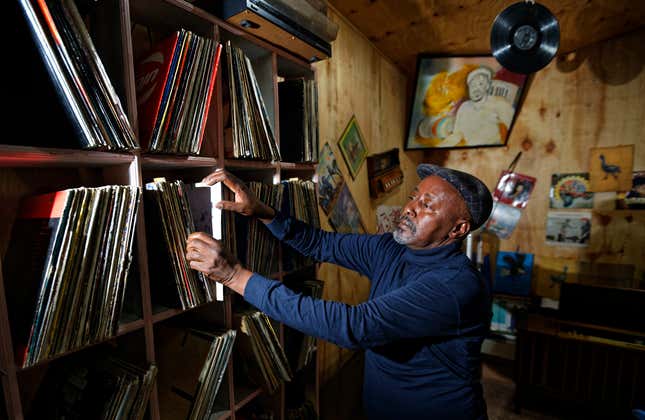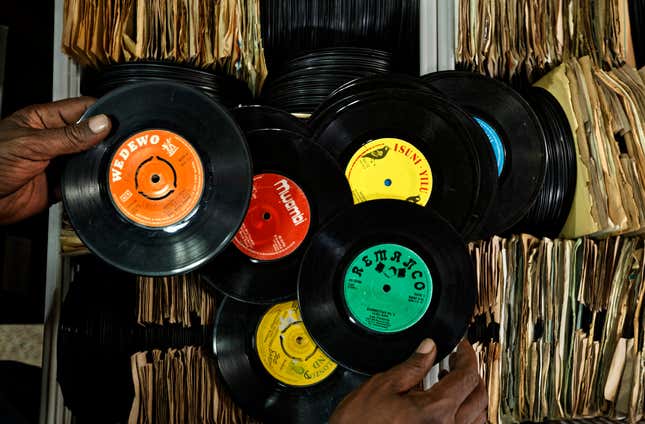 Rugami entered that scene in 1986 when he left his life selling clothes in the town of Meru at the foot of Mount Kenya, and became a DJ in Nairobi. When the fast life became too much, he opted to sell music instead of spinning it, obsessively collecting records and tapes, wherever he could find them.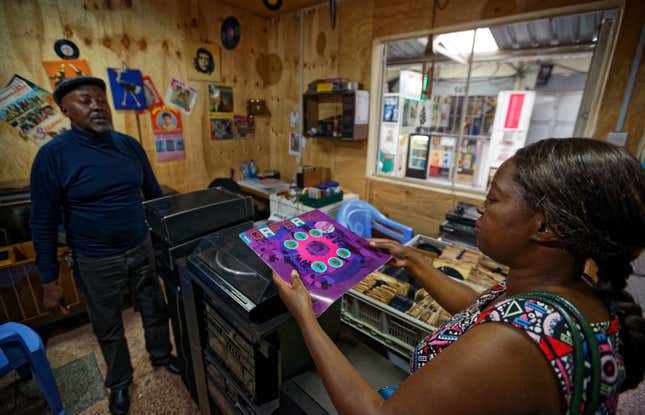 "I used to drive all the way to Dar es Salaam, then take a boat to Zanzibar and buy tapes there," he recalls. "That's where people were supplying the best stuff, especially jazz, which in Nairobi was either unavailable or very expensive."
When the stall became almost exclusively vinyl, people thought he was mad for holding on to an outdated technology, he told the Associated Press. Still, they nicknamed him Mr. Records.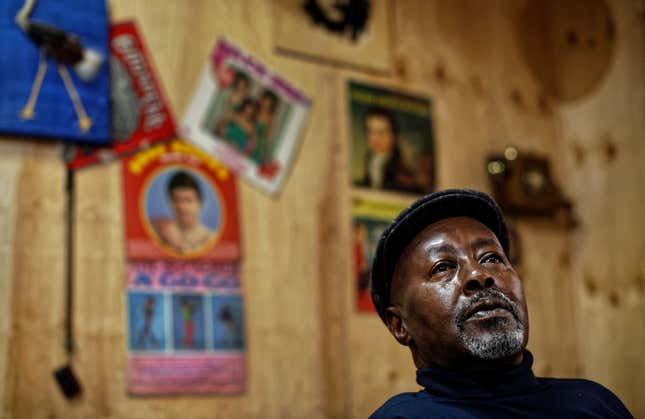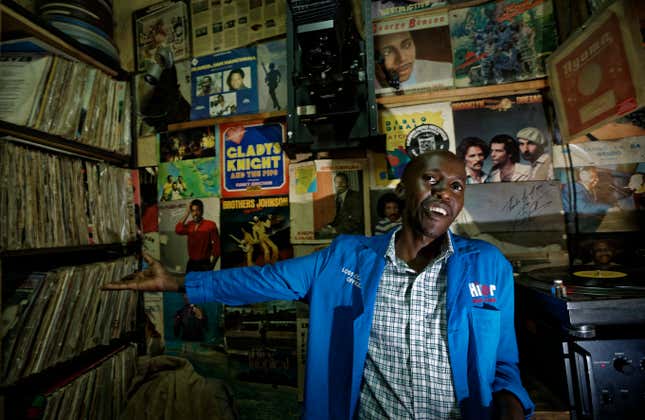 "It is not once or twice I have been labelled insane, very many times," he said. "Well, I couldn't stop."
Rugami's devotion to vinyl outlasted the cassette, CDs and streaming to welcome crate-digging millennials craving the rich tone of a record. In the few years, his stall has attracted tourists from around the world, and young Nairobians rediscovering their country's pop roots.
Now the Real Vinyl Guru makes enough money to employ five people and Rugami's loyalty to the distinctive crackle of a record is paying off.