More than a century after they were looted by British forces, some of Ethiopia's long-lost treasures could be returning home soon—but only on loan.
In the build-up to a display of some the Ethiopian artifacts this week at the Victoria and Albert Museum, Tristram Hunt, the museum director, says a "long-term loan" can be arranged to allow the items be displayed in Ethiopia, The Guardian UK reports. The Ethiopian artifacts were plundered by British forces on a mission to rescue British hostages in Maqdala, the capital of the ancient Abyssinia kingdom, now part of modern-day Ethiopia, in 1868. Hundreds of the artifacts taken remain in the hold of British institutions like the V&A museum and the Royal Library at Windsor Castle.
Several campaigns for the repatriation of African art looted before and during the colonial era have been carried out with middling results. Since the mid-1990s, movements have lobbied British institutions for the return of Nigerian bronze artifacts looted from the Benin kingdom in 1897. The British Museum was in talks to return some last year.  Repatriation causes appear to have gained a formidable European ally though as Emmanuel Macron, president of France, said during a trip to Burkina Faso last November that the return of African artifacts will become "a top priority" his country over the next five years.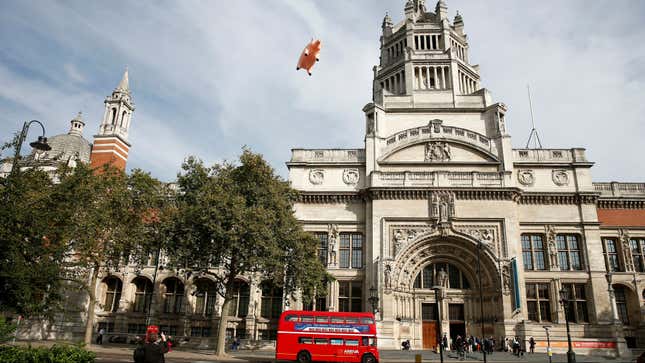 Even though a formal bid for restitution of the artifacts filed by Ethiopia in 2007 was rejected, the offer of a loan offers a glimmer of hope in the push for permanent return of the art. Andreas Eshete, co-founder of a group campaigning for the return of the artifacts says the prospect of a long-term loan is "great improvement on what has happened before." The big hope though is that it is the first step on the journey to bringing back the country's art treasures. But that depends on how well the loan period goes as having the treasures "used in a proper way" and accessible to local and international audiences may help change the minds of current holders of Ethiopian artefacts "about the value of holding on to them for ever," Eshete said.