On a recent visit to Lagos for a fashion show, veteran supermodel Naomi Campbell called on leading global fashion magazine to start an Africa edition and it's sparked a bit of debate in Africa's fashion circles about whether the region really needs Vogue or if Vogue needs Africa. There's also been some talk about Africa designers and followers doing more to support homegrown fashion publications.
One thing that people on all sides of the debate seem to agree on though is that fashion in Africa is a vibrant, diverse space that does not get enough recognition for how it has influenced global trends. Those who are for Vogue starting an Africa edition believe that it will give the continent's fashion industry the global visibility it deserves to foster its growth.
Those who are apprehensive about the move fear that Vogue will represent African fashion in a way that only exoticizes and fetishizes African fashion but to the benefit of the West without any real benefits accruing to the cultures and designers who have been responsible for creating and growing Africa's fashion legacy.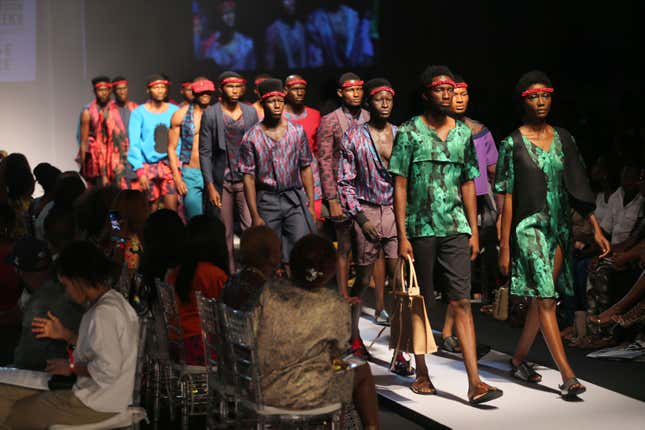 Either way, Vogue would be playing catch-up as African fashion is alive, well and constantly reinventing itself. All one needs to come to this conclusion is simply walk through the streets of Dakar, Addis, Lagos, Nairobi or Accra or "visit" them on Instagram. The appeal of the fashion publication that Anna Wintour revolutionized and the fact that Vogue UK now has a British-Ghanaian editor (Edward Enninful) who is keen to diversify the publication—and in fact masterminded the 2008 all black Vogue Italia top-selling edition—might still not be enough reason for us to believe that a Vogue for Africa is what we need.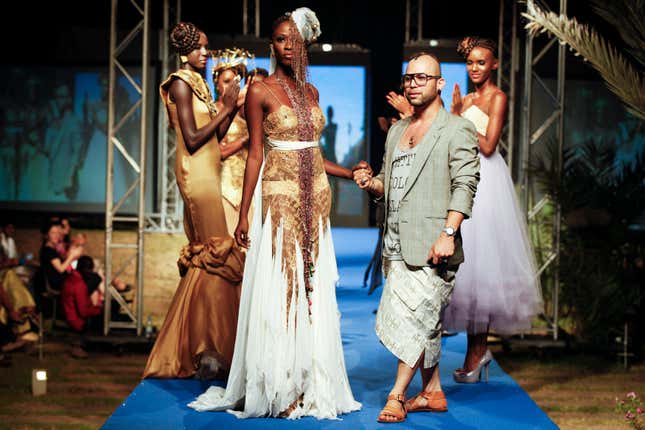 But here's the thing, Vogue's entry into Africa will likely happen in some sense whether people like it or not. The economics of publishing a fashion magazine on the continent will likely work in their favor. "If Vogue does start an Africa edition, one of their strengths is the major financial muscle behind them [Conde Nast]," says Madji Sock the founder of Layu a Dakar-based, global lifestyle brand and an investor in an African design publication.
"One has to wait a long time to see any profits when publishing in the fashion and design industry. This is the reason many other fashion publications closed shop after a few years," adds Sock. A Vogue for Africa could lend credibility to any brand it covers especially in a market where other fashion magazines struggle to survive. But the reality in 2018 is that getting a mention in Vogue may not suddenly make a brand blow up the way building a huge following on Instagram can with pages like StyleMeAfrica, Iwear_Africa and BellaNaijaWeddings.  The additional visibility can't hurt though.
It's not just about whether Vogue should or shouldn't start an Africa edition. Even if it does, how would Vogue avoid some of the pitfalls African readers are already wary about?
The Africa popular culture space has become charged with difficult discussions on representation, cultural appropriation, intellectual property etc. Everything a Vogue for Africa would do will be considered political in this climate—trust runs low as Africans have been time and time again taken advantage of in these areas. What do the models look like? What type of hair do they have? Body size? Complexion? Was the community that inspired this line compensated in any way?
For a continent that has always been on the receiving end of negative stereotypes that do not value the way the majority of Africans look, Africans will be waiting to see any signs of a bias in how they are represented. Even with all that, a Vogue for Africa would have to remember Africa is not a monolith. "I hope they don't give us one of those magazines that are 75% South African content and 25% other. I remember a few years back when Cosmopolitan started a Kenyan edition that was a quarter Kenyan and 75% South African content," laments Anyango Mpinga the founder of a leading Kenyan luxury fashion brand under the same name.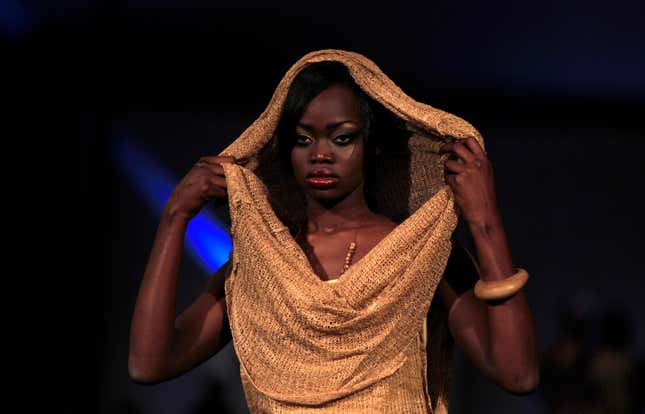 "The only way they will not fail is by involving Africans in this front, back and center as writers, editors, designers, photographers, models, makeup artists, as advertisers etc. We are not a trend! We are here to stay," says Aissatou Sene, the founder of Senegalese fashion brand Belya.
Ideally, if this was to happen it would be a global edition in the same way Vogue Italia has been praised for crossing continental barriers, but it shouldn't be a publication that simply moves the western gaze from behind a pair of binoculars to behind a microscope. By involving Africans throughout every aspect of its production, Vogue could create a product for Africa that we all clamor for on the continent and abroad, while not fetishizing, minimizing or oversimplifying the diverse African stories and experiences.
If well done it could unearth and share groundbreaking fashion stories across the continent such as the recent viral entertaining yet educational video on the Herero Dress done by Style Out There. The $1.5 trillion global fashion industry has sub-Saharan Africa's apparel and footwear market valued at just $31 billion, so there's plenty of room for growth.
Even in the age of Instagram, a global player like Vogue could still be a major stepping stone in giving African fashion brands the type of visibility and credibility that can turn them into mainstream international fashion brands. A "Vogue Africa" would succeed by representing Africa and Africans with dignity, allowing our stories to have the diversity that we love and embrace. In this way, it could be complementary to a lot of the initiatives already happening on the continent – the fashion weeks, the art fairs e.g. the upcoming African contemporary biennale in Dakar, the music videos celebrating African fashion and beauty etc. Vogue for Africa has to be African.