There is nothing unusual about a young woman having sugar daddies in Ghana. It happens in Nigeria, it happens in South Africa (where they're called blessers) and if the stories doing the rounds in the Washington DC these days are to be believed, it's not that unusual in the United States either.
However, the video clip of an interview by Christiane Amanpour (CNN), and a young Ghanaian woman stirred so much public outrage and shock in Ghana, you might have thought we lived in an ultra puritanical society. But the reason Ghanaians were so outraged was not the fact the young lady in question said she sleeps with married men to survive but it was that she generalized her views and claimed she had no choice because of the tough Ghanaian economy.
Amanpour, who is probably best known for her hard-hitting reporting from conflict zones around the world, is fronting a new CNN show called Sex & Love Around the World. It seems an attempt to dive into the evolving sexual habits and lifestyle preferences of people around the globe in a fast-changing world. The show probably also serves to soften Amanpour's tough image.
That was the context for the promotional interview clip which was likely edited to stir maximum controversy ahead of the full show's airing and to get people watching. It seems to have worked, especially with Ghanaians.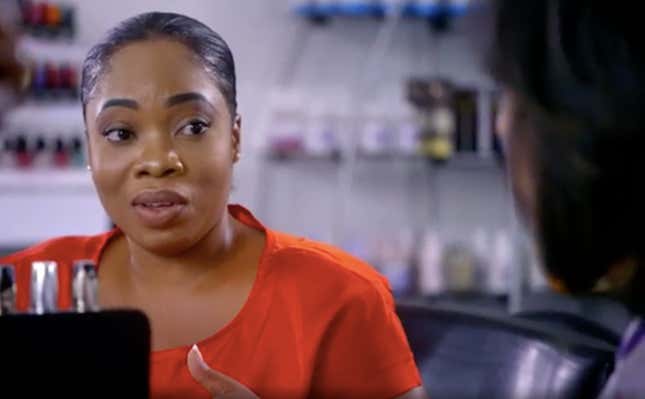 In this interview, which has become a viral hit in Ghana and beyond, a young woman, named Moesha Boduong  states women need men to take care of them to be able to survive. She boldly and bluntly shares her personal story about sleeping with married men who in turn finance her lifestyle because there are few opportunities for women in Ghana.
At one point in the interview, Amanpour has her head in her hands in despair on the table.
But Moesha's claims don't add up. The bad state of the economy she cites to justify her lifestyle isn't true. In fact, Ghana is forecast to be the fastest growing economy in the world in 2018 and there are probably as many opportunities for women as there are for men—if not more. There are also plenty of initiatives for female entrepreneurs while those who want to take a plunge into entrepreneurship get plenty of support if you search. This is perhaps why a recent MasterCard Foundation index revealed Ghana is a global leader with the highest number of women entrepreneurs.
CNN, again
CNN doesn't come out of this smelling of roses either, especially as it had only recently stoked the ire of Ghanaians with a misleading 2016 article exaggerating extreme poverty in Ghana which sparked the #CNNGetItRight hashtag. Even if the show was about sex and love, interviewing Moesha, who one could charitably describe as a "glamour model", wouldn't reflect the average Ghanaian woman's lifestyle. It'd be like interviewing Stormy Daniels to get a sense of the average American woman's views on sex and love.
I think Moesha, and other Ghanaian women like her, simply want a lifestyle they wouldn't otherwise be able to afford and have to explore all avenues including exchanging favors for money to sustain it.
And probably after days of backlash and outrage, even Moesha gets this now as she's apologized on social media.
In this case gender inequality falls flat as some 10, 20 years ago women didn't have the opportunities we do now. Today, society has leveled up to the extent that women are gradually catching up with men and might very well soon overtake them.
I just can't understand why women in the "sugar daddy" bracket fail to see the opportunities.