Sixteen black actresses staged a glamorous protest on the Cannes red carpet on Thursday (May 17) to bring attention to the pervasive racism in the French film industry.
Led by Sengalese born actress Aïssa Maïga, the actresses linked arms at the celebrated festival and walked across the red carpet to the steps of the iconic Palias des Festivals. There, they were met by legendary Burundian singer Khadja Nin, who is also a judge on this year's jury.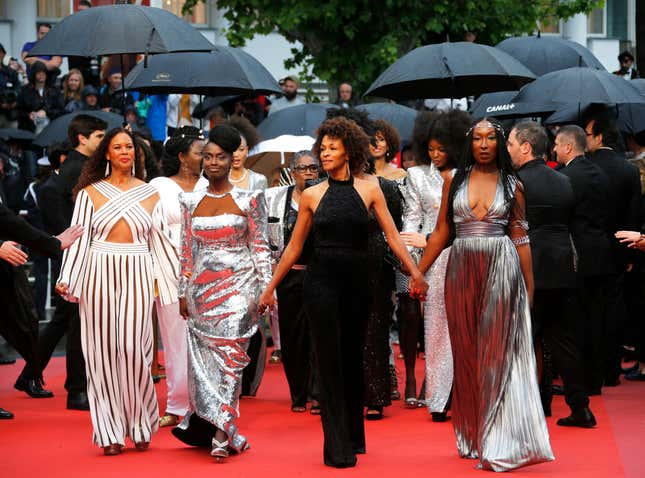 The women who took a stand along with Maïga were Nadège Beausson-Diagne, Rachel Khan, Mata Gabin, Maïmouna Gueye, Eye Haïdara, Sara Martins, Marie-Philomène Nga, Sabine Pakora, Firmine Richard, Sonia Rolland, Magaajyia Silberfeld, Shirley Souagnon, Assa Sylla, Karidja Touré, and France Zobda.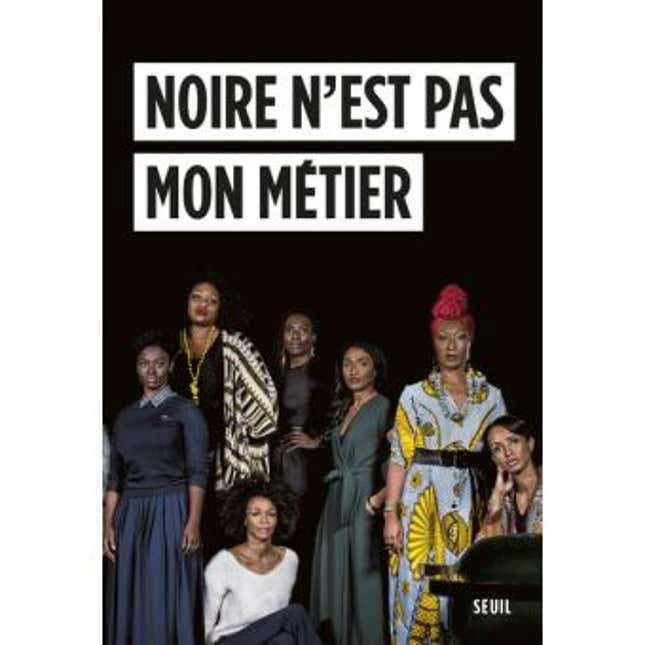 All sixteen are featured in a new book Noire n'est pas mon métier or Black is not my job, a collection of real-life stories of black French actresses. In one of the world's most celebrated film industries, these women all recalled instances of being ignored or limited by the color of their skin. For decades, France's lack of inclusion has been overlooked in favor of a skewed view on supposedly "unified" francophone culture and French identity.
The actresses took their story to Cannes because the much-vaunted festival has the public platform to "change structures in society," Maïga said at a press conference afterward. Just days, before Oscar-winning actress Cate Blanchett led a protest on Cannes red carpet as the latest move of the #MeToo campaign. The black French actresses protest highlighted the limits of the #MeToo campaign for women of color who carry a double burden.
One of the actresses protesting, Nadège Beausson-Diagne—who starred in the 2008 comedy Bienvenue chez les Ch'tis (Welcome to the Sticks)—has been told in castings "You can't play her, she's a lawyer" and "Luckily you have fine features and you are not negroid, not too black," AFP reported.
"Between the maids and prostitutes roles I'm offered, for which the 'African accent' is required, there seems to be a new genre in cinema: the 'less than life, next to nothing,'" actress and comedian Rachel Khan wrote in an op-ed for Huffington Post France. Why could black french actresses not play women in love, or just a doctor or a lawyer, she wrote.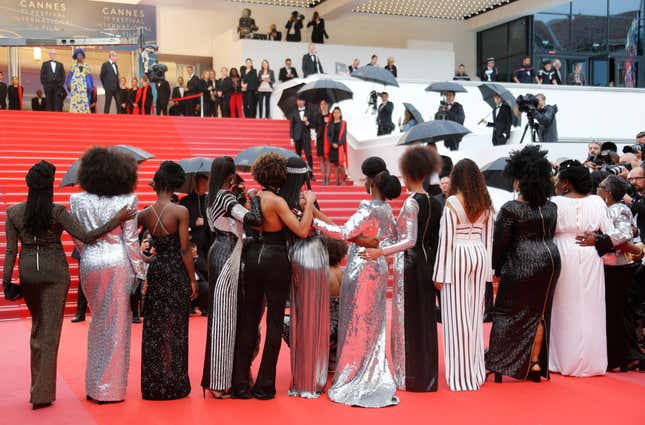 On the red carpet though, the women transcended the menial roles they have been limited to, thanks in part to French fashion house Balmain. Creative director Olivier Rousteing dressed the women in structured blacks, metallics and flowing white gowns to look like warriors as part of his "Balmain Army". Rousteing, the first black man appointed to this position at Balmain, backed the protest because he said he identified with much of what the women had experienced in his own industry.
"Their book is filled with many instances of humor and strength—but there were a few pages that made me recall similar moments, comments or stupidity that I have faced," he toldWWD. "We owe them a big thanks for working to make us hear those truths."
Along with the book, Maïga will debut a film and photo exhibition at the festival.