Naomi Campbell wants an African Vogue, and fashion weeks are popping up in any African city that wants to be taken seriously. Yet, for all the global excitement around contemporary African design, the continent's fashion industry struggles to sustain itself.
Like any good garment, the structure beneath is important and right now African fashion doesn't have a pattern to support a commercially viable industry. While headlining the triumphant return of Lagos' Arise Fashion Week after a six-year hiatus, Campbell was so inspired by what she saw on the runway that she decided it was time to showcase that work in what is arguably the world's leading fashion publication Vogue. 
Campbell may have had a point about looking at fashion from a more pan-African perspective in order to increase the industry's reach. The debate around whether Africa needs its own Vogue highlighted the continent's talent, but also the struggles that designers have in creating a lucrative retail business beyond their fashion week moment.
Nearly all the major African cities Johannesburg, Cape Town, Lagos, Accra, Dakar, Cairo and Nairobi all have fashion weeks, not to mention the African diaspora weeks in New York, London, Paris and Rotterdam.
Too many designers still struggle to find a reliable customer base in their countries, which in turn means they struggle to raise the capital to produce next season's collection. It's something of a chicken-and-egg situation, says Nisha Kanabar, one of the founders of the digital showroom Industrie Africa.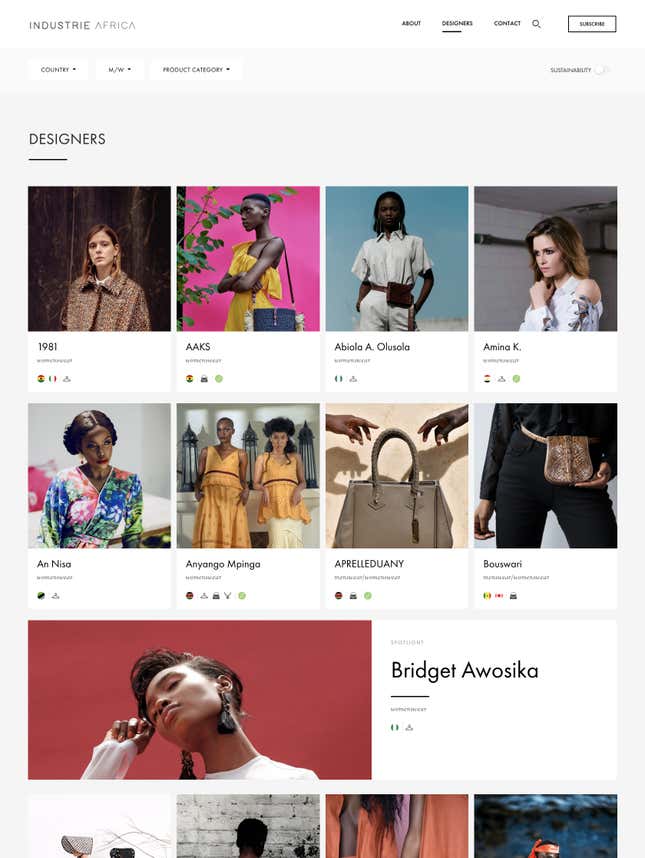 Industrie Africa maps the growing ecosystem of African fashion, with Kanabar and her partner Georgia Bobley, creating a thoroughly researched database of designers that allows editors, buyers and other influencers seamless access to the continent's fashion talent. Putting the designers' lookbooks online means that attention, and potential customers, could come from around the world.
Industrie Africa is meant to be "a medium of connectivity." With a background in fashion marketing, design management and stints at Vogue India and Style.com/Arabia before it became Vogue Arabia, a return to her home in Dar es Salaam revealed a disconnected fashion industry. Beyond Nigeria and South Africa's still relatively nascent industries, other regions seemed cut off from each other, revealing an industry that lacks diversity.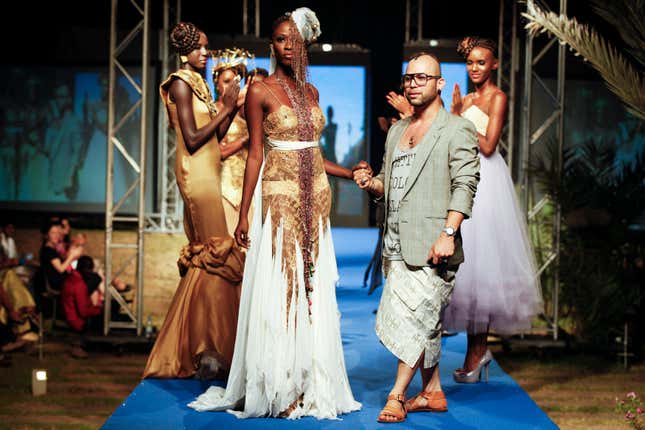 "If we're so disconnected from the rest of the continent, imagine how disconnected we must be from the rest of the world as Africans?" Kanabar told Quartz. While the continent had many talented designers, there was "also the lack of distribution networks and sales points to support that cycle."
One way to access the international market has been to have an American or British celebrity wear your designs. Nigerian designer Amaka Osakwe became one of former US first lady Michelle Obama's favorite designers in 2014, attracting the attention of other A-listers like Lupita N'yongo and Solange Knowles and ensuring a regular showing for her label Maki Ohat New York Fashion Week.
Beyoncé has also been spotted in Kisua, catapulting the online boutique's profile. Meaning "well-dressed" in kiSwahili, Kisua was started in 2013 by Ghanaian Sam Mensah Jr., a former banker. From the beginning, Kisua's presence online was fundamental to the brand's success as a pan-African label. Kisua now boasts distribution centers in the US, Europe and Africa, along with physical boutiques and pop-up shops in South Africa.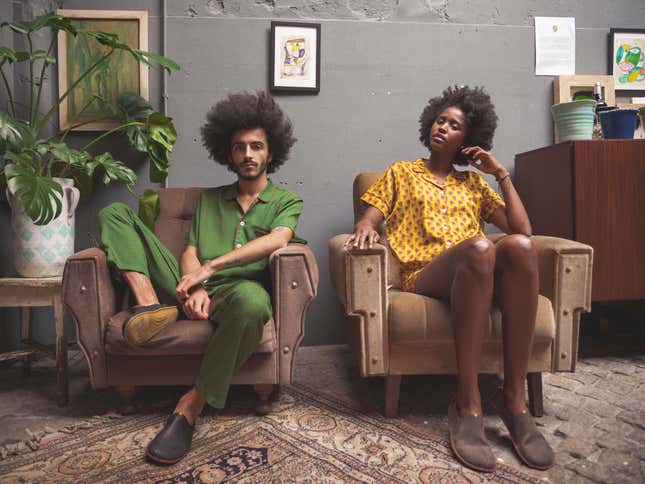 For most emerging designers and smaller fashion-houses, however, getting that kind of attention still seems out of reach. In order to compete on a regional and international stage, they need to scale production. That in turn requires a broad customer base that allows them set prices that ensure quality, whether in ready-to-wear or couture.
Industrie Africa isn't the only site trying to create a pan-African showroom. E-commerce site Oxosi sells high-end African fashion to users around the world, specializing in an "afromodernist" aesthetic that is contemporary. Going digital has meant that African fashion not only reaches new customers, it also gives a platform to designers who may have gone unnoticed.
"What we want is to see a greater representation of the continent's diversity on racks, in magazines, in closets—just more regional support to flesh out the ecosystem that we do have in Africa," says Kanabar.