This weekend, tens of thousands of people gathered to welcome back leaders of the Oromo Liberation Front, one of the groups removed from a list of terror organizations earlier this year by Ethiopian prime minister Abiy Ahmed. The return of exiled opposition groups has been part of wider political reforms he introduced since coming to power in April.
In the days leading up to the OLF leaders' arrival, supporters of the group trickled into the capital carrying and waving its controversial, multicolored flag. The move angered some residents in Addis Ababa—who see the flag as a symbol to separate the Oromia region from the rest of Ethiopia—leading to clashes that left more than 20 people dead.
Oromos are Ethiopia's largest ethnic group, constituting more than a third of nation's 100 million-plus people. The scuffles reportedly unfolded as young Oromos, popularly known as qeerroo, started painting sidewalks with their patriotic flag colors and removing other flags. Victims of the attacks and their families have blamed youth from the Oromia region for perpetrating the violence
Abiy condemned the violence and called for dialogue, saying there "will be no single winner when Ethiopians fight over flags or other controversial issues." Police also called on citizens to respect each other's freedom of expression, including carrying flags of their own choice.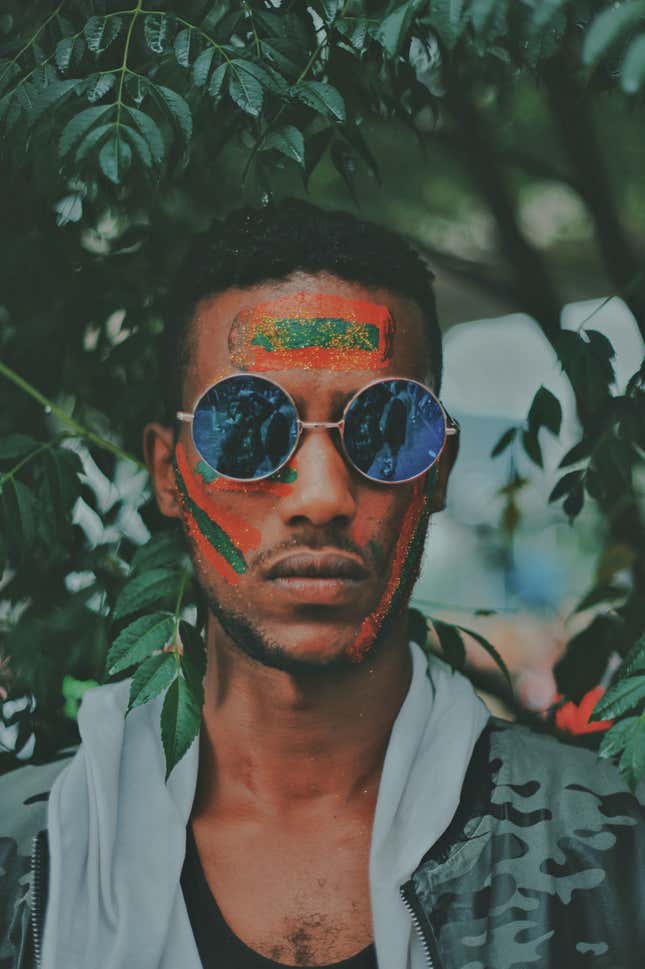 The flag controversy showcases the complexity of the political situation in Ethiopia and the challenges facing its ethnic federalism. Since coming to power, Abiy has taken a number of bold steps aimed at mending relations with both domestic opposition and regional neighbors. Yet sporadic ethnic violence has continued despite the reforms in Africa's second-most-populous nation—showcasing that much more needs to be done to unite the more than 80 ethnic groups in the country.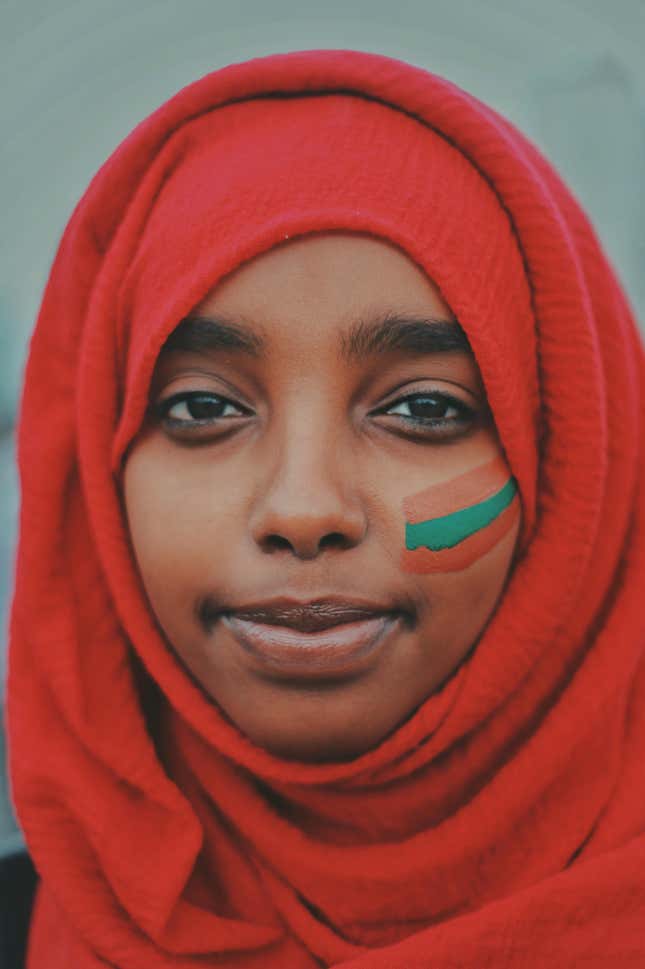 Abinet Teshome, a street photographer based in Addis Ababa, captured the wave of youngsters who came into the streets to welcome the OLF. He also met with supporters of Ginbot 7, another exiled opposition outfit whose members returned from the United States last week.
Teshome says the recent clashes signify how young people want "real change"—and want it fast. After living under an authoritarian regime for decades, young generations "need justice, need democracy, need freedom of speech." Shooting his portraits, young people told him of their "love" for their country but were both demanding and hopeful that things would change quickly for the better, he told Quartz..
Abiy has been rolling out one reform after another, and so far, seems to be basking in the "Abiymania" that has swept through his nation and beyond. But the controversy over the flags illustrates the troubles and litmus tests he will continue to face domestically.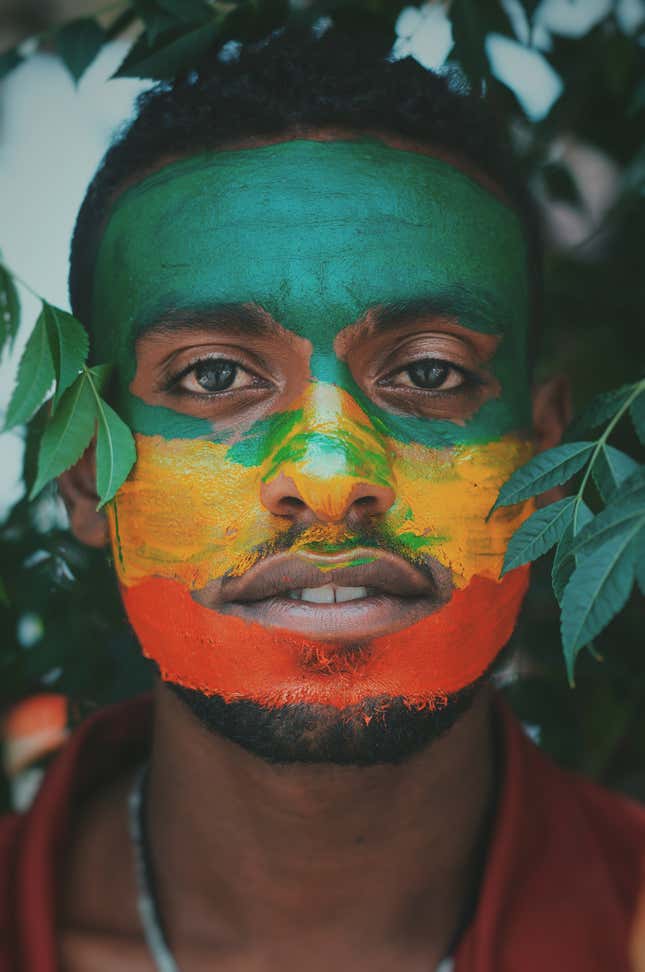 Sign up to the Quartz Africa Weekly Brief here for news and analysis on African business, tech and innovation in your inbox