An 18-month trial of tests by scientists researching the reproductive system of female African lions at the University of Pretoria has resulted in world's first lion cubs born by artificial insemination.
Born back in August, the two cubs are healthy according to the university's head of mammal research.
The breakthrough is crucial for big cat conservation efforts as the technique can be repeated to grow endangered big cat populations. Being able to transport sperm from healthy lions to lionesses will ultimately prove less complicated given the logistics of moving lions for breeding purposes.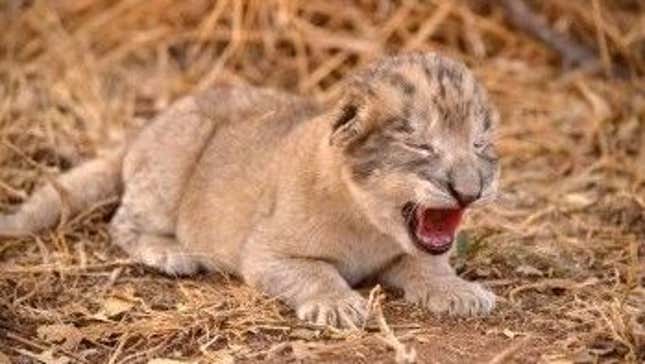 Scientists at the university says while African lions breed quite well in captivity the wild population has suffered from isolation and inbreeding. After years of indiscriminate killing, habitat loss, prey depletion, poaching and trophy hunting, the African lion population is estimated to have fallen to 1.2 million in 1800 to about 25 000 in 2016, and 18 000 in 2018. This equivalent to a 98% decrease over 220 years.
This is why the insemination techniques could particularly prove crucial. African lions are now designated as "vulnerable" by the International Union for Conservation of Nature (IUCN).
In a high profile trophy-hunting case in 2015, a US dentist killed Cecil, a Zimbabwean a white-maned lion that was one of Hwange National Park's main attractions. As experts have argued, trophy hunting hurts African ecosystems and economies.