A South African soccer legend plans to become the country's streaming hero.
Retired soccer player, one-time national coach and club owner Jomo Sono helped launch a new streaming service in South Africa that he believes will be the answer to the relatively high cost of data and entertainment.
TV2Go officially launched on Nov. 9 with over 100 channels that included movies, news and music. The free to air platform has struck a deal with Vodacom that would limit data costs and allow Vodacom to air some its tailor-made content and adverts. The channel's revenue will come solely from advertising, says Sono.
Sono came across the TV2Go platform in Israel and partnered with the Israeli Cast TV to bring the concept of "free TV" to South Africa. He launched Infinivy, an digital entertainment platform earlier this year. Infinivy owns 26% of the South African TV2Go, while Cast TV owns the rest.
Cast TV already has a presence in Russia, Romania and the Czech Republic.With Sono's company, they plan to launch TV2Go in Kenya, Nigeria and Ethiopia. But first, their aim is 100,000 South African subscribers in the next few months.
Even with the VodaCom partnership, Sono and TV2Go's enthusiasm may be tempered by the reality of high data costs. For several years now, South Africans have complained about the cost of mobile data in the country, staging blackout social campaigns and even approaching parliament.
Then there's the problem of content. TV2Go may be free, but its going up against DStv which has until now monopolized television and film content, the fast-growing presence of Netflix, and the well-established libraries of Amazon Prime and Hulu, all beginning to make a play for the African market.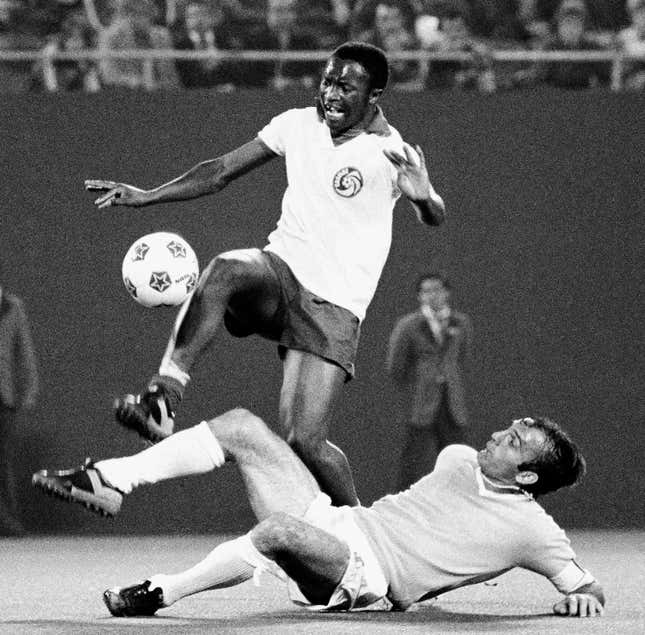 Take, SuperSport for example, arguably DStv's most lucrative bouquet of channels, boasting its own high-tech studios and international sports stars as presenters. Massive sporting events like UEFA Champions League, Wimbledon and the FIFA World Cup are mainly available on DStv's premium and other higher end subscription packages. While unable to secure the rights to these lucrative games, Sono has decided to look back for sporting content.
"What has been bothering me all these years is that if you look at the legends in cricket, soccer, boxing in South Africa, once you stop you're good as dead, you're finished," he told a South African radio station. "Each and every legend must have his own channel."
It starts with a channel dedicated to Sono himself, which is already online. It's unclear though whether TV2Go will be able to acquire the rights for other classic matches. He continues with the nostalgia on the music channels, looking to showcase classics like Miriam Makeba.
Kwese TV tried a similar strategy with alternative sports programming such as NBA and NHL but it was unable to compete with DStv for long and this month gave up by closing its satellite subscription service to focus online.