Culturally, Africa is having a real moment. In the last few years, fashion, films, music and art from the continent have punctured the outdated image the west has of an African aesthetic. Now, the household has become the latest area showcasing contemporary design.
For the first time, South African designers were represented at the prestigious The Salon Art + Design showcase in New York City. Held mid-November, The Salon featured art and furniture ranging from abstract, deco, modern and post-modern styles to the new voices of groundbreaking design. The Southern Guild was the only African gallery among mainly European and American exhibitors.
Held at the Park Avenue Armory in New York City, the fair gave collectors an intimate feel of upcoming trends. While these are not the couches you'll find in your average living room, these artworks-as-furniture set the trend for what will trickle down to the mass market, which is why it's important for African designers to be seen here.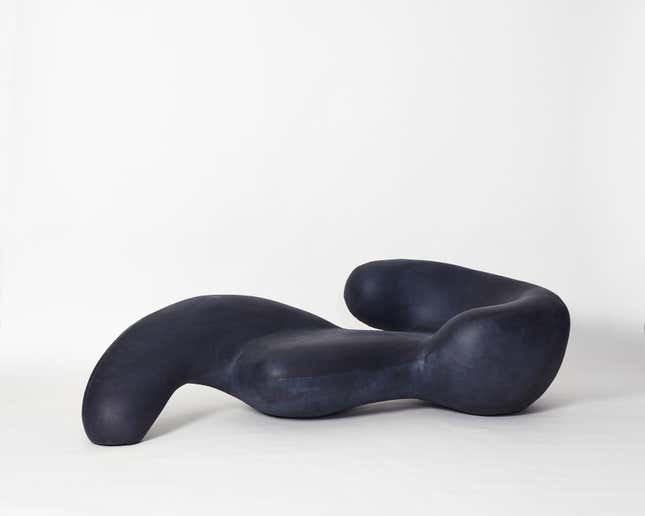 In her fifteen years in the industry, Southern Guild co-founder Trevyn McGowan has noticed an increasing "turning of the gaze" toward Africa. International design is not only beginning to appreciate the continent's offering, but also engaging with what contemporary designers have to say through their work, and avoiding the clichés of what the world thinks African furniture should look like. Even in an ever-changing design space, these pieces challenge what people thought they would see walked over to an exhibition stand from South Africa.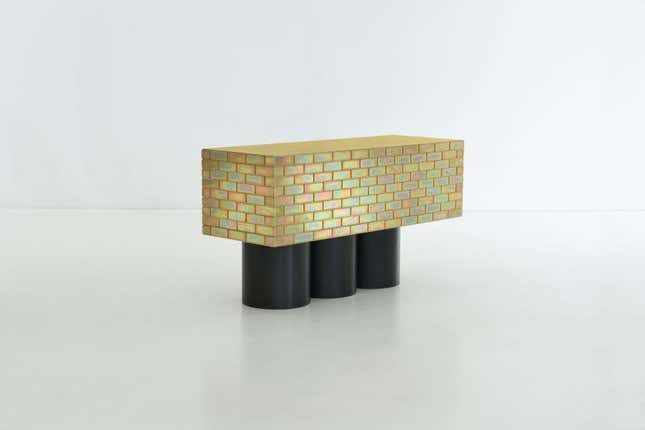 A Cape Town-based high-end design gallery, Southern Guild works closely with the designers they represent, guiding the process from idea to execution where needed. To compete on the global stage, a high level of quality and attention to detail and finish is required, she tells Quartz. Ultimately though, to stand out in an international catalogue, designers must be brave enough to tell their story and show the world who they are and where they come from.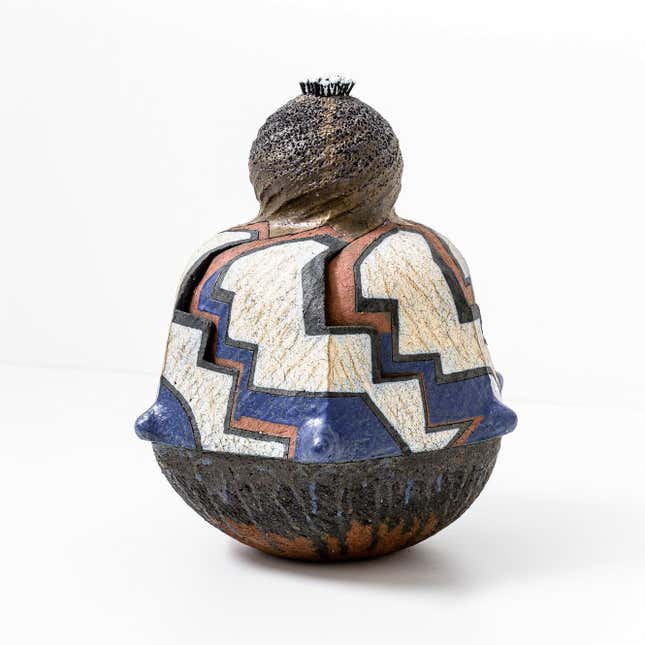 "You're here amongst the most important names in the world, your work is accepted at this level but how do you distinguish between the galleries?" McGowan would tell the designers. "You cannot blend in and you cannot assimilate a global aesthetic, you have to stand out by being authentically yourself."
The South African stand got the attention of attendees. In previews, ceramics by Andile Dyalvane had the art world rethinking village life. At the exhibition, designer Rich Mnisi's Nwa-Mulamula twisting black leather chaise and accompanying side-table in the shape of a hovering crying eye—designed to honor generations of hardworking black women—caught the eye of The New York Times.
Featuring Porky Hefer's enveloping suspended nest, one of artist Athi Patra Ruga's fantasy photographic portraits and the deceptively simple server titled "A piece of furniture made of brick" by Gregor Jenkin, Southern Guild's stand was hailed for taking design "well beyond domestic comfort."