The National Basketball Assocation's (NBA) global charm offensive in search of a new generation of talent is not slowing down.
The league has opened its first ever "elite training center" in Africa in Senegal to train the continent's most promising youngsters. The center "will be the primary training location for NBA Academy Africa prospects from across the continent," the NBA says in a statement. The vast facility features indoor courts, dormitories, classrooms and fitness centers. The center will be operated in partnership with Sports for Education and Economic Development (SEED) project, a non-profit that leverages basketball to get young athletes involved in academic and leadership programs.
The center, the NBA says, will expose "elite prospects to NBA-level coaching and facilities" and offer a platform for discovery as the best prospects get picked compete in international tournaments and exhibition games. The grand hope for trainees will be ending up on multi-million dollar contracts in NBA teams, like Senegal's Gorgui Dieng at Minnesota Timberwolves and DR Congo's Bismack Biyombo Sumba at the Charlotte Hornets.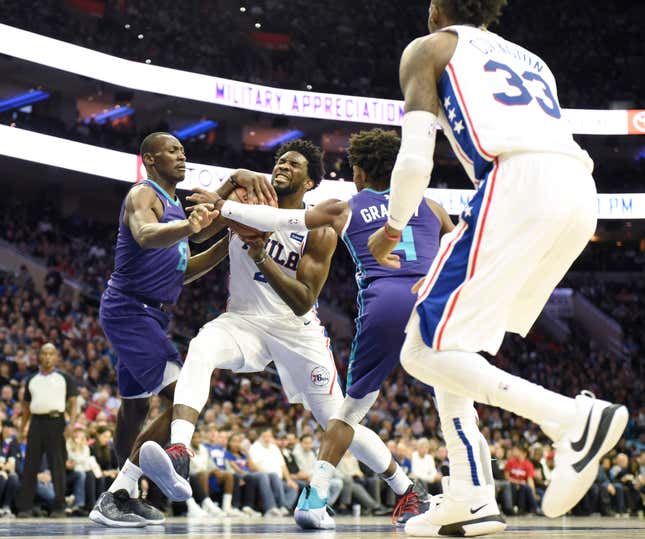 The new Senegal center is the latest move in the NBA's drive to train and unearth new talent and also grow the league's global popularity as it increasingly competes with soccer leagues and other sports. The NBA has now opened seven similar training centers across China, India, Australia and Mexico since October 2016.
The NBA's push into Africa isn't limited to flashy training centers though. Since 2015, the league has hosted an annual NBA Africa exhibition game, pitting some of the continent's biggest former and current names, including Nigeria's Hakeem Olajuwon and South Sudan-born British player Luol Deng, against a team of global stars.
Sign up to the Quartz Africa Weekly Brief here for news and analysis on African business, tech and innovation in your inbox