By virtue of social media hype and YouTube streaming, Coachella has become something of a global festival. Yet, even as Afrobeats emerges as Africa's international music genre, it's seems Coachella isn't listening.
With the 2019 lineup announcement on Thursday, African fans quickly noticed that only two artists from the continent were booked: Burna Boy and Mr Eazi. What's more both were in the third line of artists, requiring a smaller font size on the poster and eliciting strong feelings.
"Coachella I appreciate you. But I don't appreciate the way my name is written so small in your bill," Burna Boy wrote in an Instagram live screen-grabbed by press. "I am an AFRICAN GIANT [sic] and will not be reduced to whatever that tiny writing means. Fix tings quick please."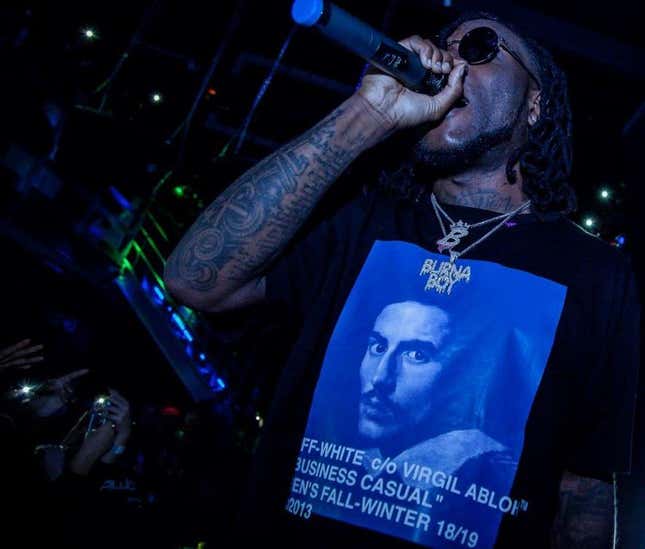 After the Instagram live expired, it seems Burna Boy's feelings have cooled and nothing more was said, especially after being ridiculed by Nigerian fans for an overinflated ego. Instead he focused on hyping his upcoming Coachella appearance.
For artists outside of the popular mainstream, an appearance at Coachella is an opportunity to access a new fanbase of monied influencers. For international artists it's a potentially even more important opportunity for breaking into the US, which remains the world's largest and most lucrative music market.
For a festival that books dozens of novel artists for a single weekend, having only two artists representing a genre that is just beginning to go global seems at odds. The Coachella Valley Music and Arts Festival first began in 1999 and has grown to an event that attracts thousands to the Empire Polo Club in the California desert. At a time when consumers are spending more of their money (pdf)on festivals, Coachella isn't cheap.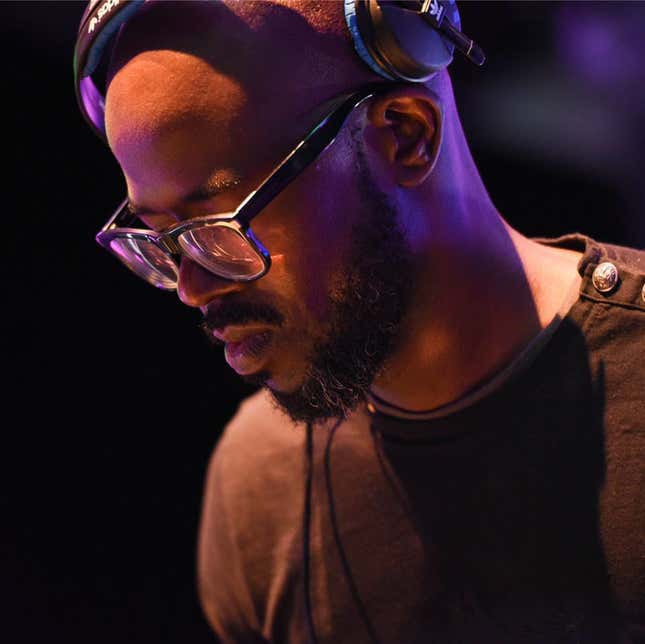 Coachella lineups have always managed to mix the old and the new, the mainstream and the alternative thanks to a main stage, an outdoor stage and five more tent stages. Last year for instance, avant-garde jazz artist Kamasi Washington performed on one, while rapper Cardi B took to another. In the early days, Iggy Pop performed on the main stage, while underground rapper Supernatural appeared on the smaller Sahara Tent stage. In 2015, Drake as the headliner, shared the main stage with Florence and the Machine.
These performers not only come from different countries, they also come from diverse genres. What they have in common is a fan base willing to camp at Coachella and music that could easily woo first-time audiences. They are also, all artists whose Coachella acts are ready to impress.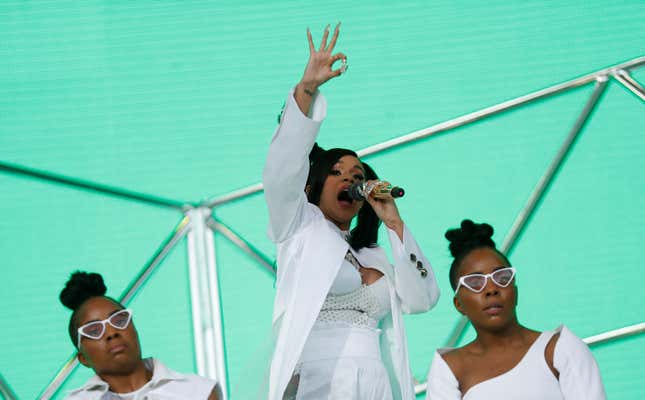 This seems to be what has tripped African acts up. Previous African performers, like the Congolese band Mbongwana Star, have been confined to the world music circuit. A new crop of young artists have made it clear that they are African artists who want global recognition. Some, like South African DJ Black Coffee used the Coachella stage to their advantage, with his successful debut in 2016 inviting a second booking on a larger stage in 2018.
Last year, Wizkid carried the Afrobeats torch but blew his Coachella opportunity when he failed to show up, citing visa issues. Popularity at home and international collaborations do not necessarily translate to all the professional requirements, like immigration administration, needed to foster an international career. South Africa's queen of gqom Babes Wodumo, who also appeared on the Black Panther soundtrack, was nominated for a BET award last year, but due to visa issues, couldn't attend.
Despite unprecedented streaming numbers, Instagram followers and international collaboration, African artists are still underground on the international stage. That's why Coachella is a stage full of potential, and it's also why its frustrating that Coachella doesn't seem to be listening.
"Twenty years ago, alternative artists grew slower…but there is no underground anymore. It's all kind of pop, in a way, and it goes up quickly because of SoundCloud," Tollet told the New Yorker in a 2017 profile.
Mr Eazi's hit Leg Over has 44,297,958 views on YouTube since being uploaded in February 2017, while 2018's Property has garnered over five million views in five months. His performance on the 'Late Show with James Cordon' was lackluster though, even as he channeled Fela Kuti, and played like a missed opportunity.
Burna Boy, who is signed to Atlantic Records and has a publishing deal with Universal Music, has just come off an American tour and sold out London's O2 arena. Still, all of this recognition has come in the last year or so, which would warrant the font-size of his name on the Coachella poster.
Coachella could certainly have tapped into excitement around Afrobeats right now, given the hype. Right now though, Afrobeats' global rise need Coachella more than than festival needs the genre. The pressure is on African performers to show that they can handle the spotlight, and emerge from the global underground.
Sign up to the Quartz Africa Weekly Brief here for news and analysis on African business, tech and innovation in your inbox