After five people were killed in widespread protests against record high fuel prices in Zimbabwe, the country's government responded by deploying the military and shutting down the internet.
On Monday, the Zimbabwe Congress of Trade Unions and activists called for a national shutdown in protest over fuel price hikes. Businesses and schools were deserted as protestors took to the streets.
Zimbabwe's government deployed the military to quell protests and clashes between civilians and security forces led to the deaths of at least five people. More than 200 people were also arrested, the state security minster said. On social media, there were unconfirmed reports of looting.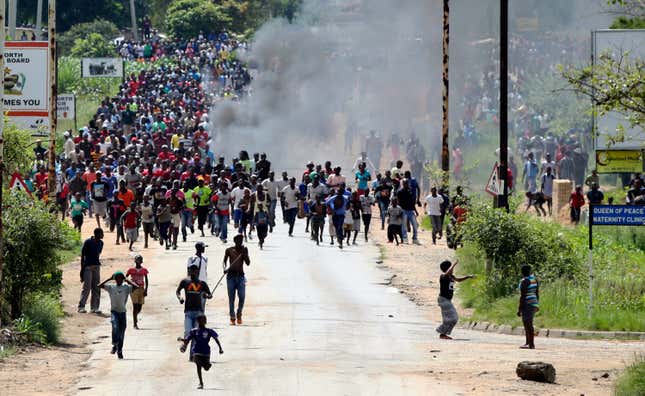 On Tuesday, as protest continued in some parts of the country, Zimbabwean authorities once again returned to an old tactic, shutting downs social media including Whatsapp and eventually complete internet access. As demonstrators again took to the streets in a second day of protest, a military helicopter fired tear gas on them, while the military remained in full force.
Over the weekend, president Emmerson Mnangagwa announced in a televised address that Zimbabwe's fuel prices would double: from $1.24 to $3.31 per liter for petrol and from $1.36 to $3.11 for diesel.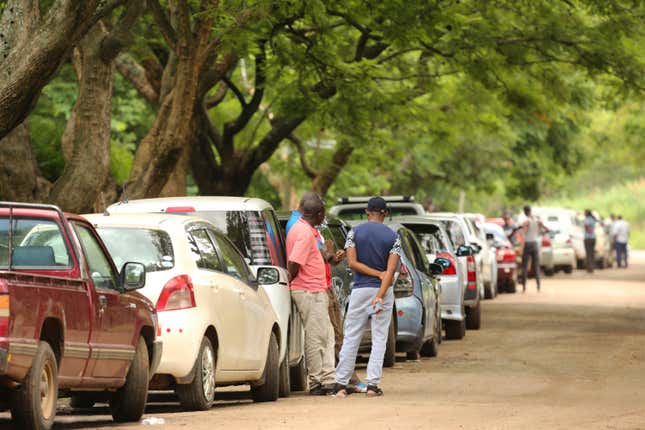 While the finance minister claimed it was among the cheapest in the region, Zimbabweans quickly verified the facts and found that they may be paying among the highest.
Mnangagwa blamed an existing fuel shortage that had already seen Zimbabweans lining up around gas stations. He also blamed the illegal currency and fuel markets, all compounding Zimbabwe's dire economic situation.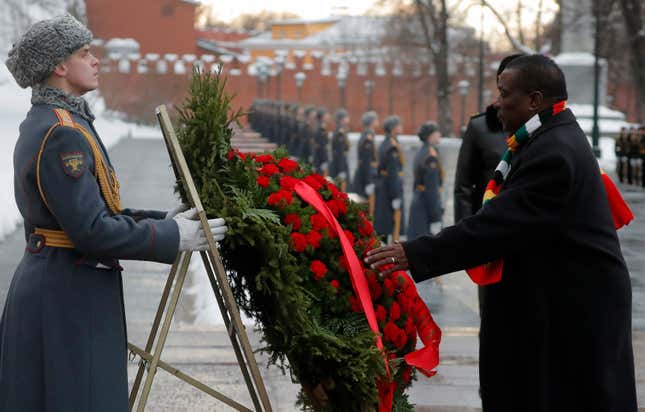 In the meantime, recently Mnangagwa is in Moscow, where he is reportedly discussing Russian assistance in modernizing the military.
Sign up to the Quartz Africa Weekly Brief here for news and analysis on African business, tech and innovation in your inbox