"1 journalist killed in 2019", is the latest update to the press freedom barometer on Reporters Sans Frontières (Reporters Without Borders).
It's an ominous data point from Ghana where such extreme bad news rarely emanates. According to RSF's own annual 2018 World Press Freedom index, Ghana ranks first in Africa and 23rd out of 180 countries, ahead of France (33rd), the United Kingdom (40th) and the United States (45th). It's been a dramatic rise from the 67th position Ghana occupied in 2002 when the ranking began.
And so, Ghana is in shock following the murder of undercover journalist Ahmed Hussein-Suale Divela on Wednesday night (Jan. 16) in a neighborhood north of Accra. Hussein-Suale was shot three times while he was driving home following a call that his child was sick. He was a lead investigator at Tiger Eye Private Investigations, founded by the Ghanaian investigative journalist Anas Aremeyaw Anas. On social media, Anas suggested his colleague had been "assassinated", linking the killing to his work as a journalist in a BBC interview.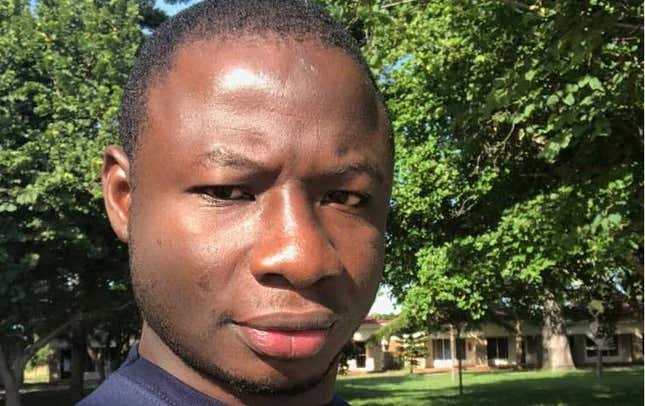 Hussein-Suale's last known undercover investigation was into ritual killings in Malawi published by the BBC in which he, Anas and the television crew were attacked by villagers who mistook them for ritual killers themselves.
The Tiger Eye team have cultivated many enemies over the years due to their sting operations which some describe as entrapment, breach of privacy and unethical journalism. They have used hidden body cameras to expose high court judges who take bribes, fake abortion doctors in Nigeria and a Chinese sex trafficking ring in Accra.
As an undercover investigator Hussein-Suale was unknown to the general public until his work in exposing football corruption in Ghana and Africa in a film released in June 2018. The film resulted in the dissolution of the Ghana Football Association and the lifetime ban FIFA handed to its former head, Kwesi Nyantakyi and some referees.
It also proved costly for high ranking politicians including the president of Ghana who was forced to deny any association with corrupt deals Nyantakyi was brokering with the undercover reporters. Kennedy Agyapong, a controversial member of parliament, who was also implicated in the film, got hold of Hussein-Suale's passport and photos and blew his cover on national television while encouraging his supporters to attack the reporter.
His identity exposed, Hussein-Suale told the Committee to Protect Journalists (CPJ) in September, he had received death threats and he feared for his life.
Since adopting a new constitution in 1992, Ghana has often marketed itself a bellwether of economic growth and stable democracy on the continent. But the murder of Hussein-Suale is a manifestation of the shifting attitudes towards the work of journalists in recent times to the dark days of military dictatorship when intimidation, arrests and torture were commonplace.
According to the Ghana-based Media Foundation for West Africa, 17 journalists were assaulted in Ghana between January 2017 and March 2018. A 2017 Afrobarometer survey recorded a sharp drop in the public's support for media freedom in Ghana with only 36% of respondents believing the media should be free to publish even if the government deemed it harmful to society. In 2008, popular support was at 67%. The Media Foundation says, "there appears to be dwindling public support for journalists due to complaints of poor standards, partisanship among journalists, corruption, among others."
In September 2015, a Ghanaian radio journalist George Abanga was killed while reporting, though it wasn't clear the motivation of his murder was linked to his journalism.
"If journalists in Ghana fear they may be shot or assaulted, press freedom cannot flourish," said Angela Quintal, CPJ Africa program coordinator. "It remains to be seen how seriously the killing of Ahmed Divela will be taken."
Sign up to the Quartz Africa Weekly Brief here for news and analysis on African business, tech and innovation in your inbox