Oliver Mtukudzi, the musician fondly known as Tuku, has died at the age of 66.
Mtukudzi died Wednesday (Jan. 23) at Avenues Clinic in Harare. An international star with a fan base across the continent, Mtukudzi is mourned at home in Zimbabwe and around the region. After a career that spanned four decades and yielded hits like Todii, the guitarist and singer was Zimbabwe's most successful musical export.
Despite global fame and the trouble in his country of birth, Mtukudzi remained in Zimbabwe. He avoided discussing politics, ignoring critics who urged him to speak up. Instead, he saw his role as an artist to give hope and comfort to his people. He did, however, focus on issues like HIV/Aids and domestic violence, earning him the role of Unicef Goodwill Ambassador.
"I'm very optimistic that Zimbabweans are hopeful things will get right," he said last year during a radio interview and in the wake of the end of the Mugabe-era.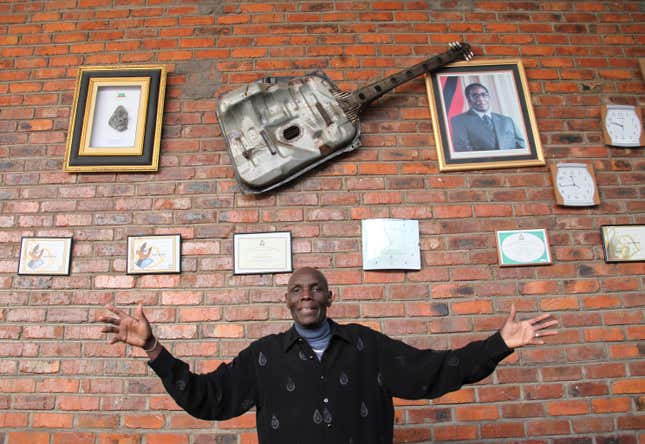 Mtukudzi's death comes exactly a year after South African music legend Hugh Masekela died. They'd first played together in 1983 when Masekela jumped on stage with Mtukudzi's band in Harare, and continued to play festivals together. When  Masekela fell ill in 2017, Mtukudzi stepped in at a planned festival and headlined a tribute concert last year.
Like Masekela, Mtukudzi regularly collaborated with young Zimbabwean musicians. Last year, he released Ndizarurire with afropop singer Gary Tight. He also established the Pakare Paye Arts Centre in 2003 in Norton outside of Harare to nurture Zimbabwe's next generation of musicians.
He remained a a regular at festivals while living with diabetes, Just a few weeks ago, Mtukudzi performed at the Nubian Festival in South Africa. And before that in October, he performed at the Kigali Jazz Junction. Last year, he re-released one of his greatest hits Neria, with a collaboration with Ladysmith Black Mambazo. He was also planning to release his 67th studio album this year.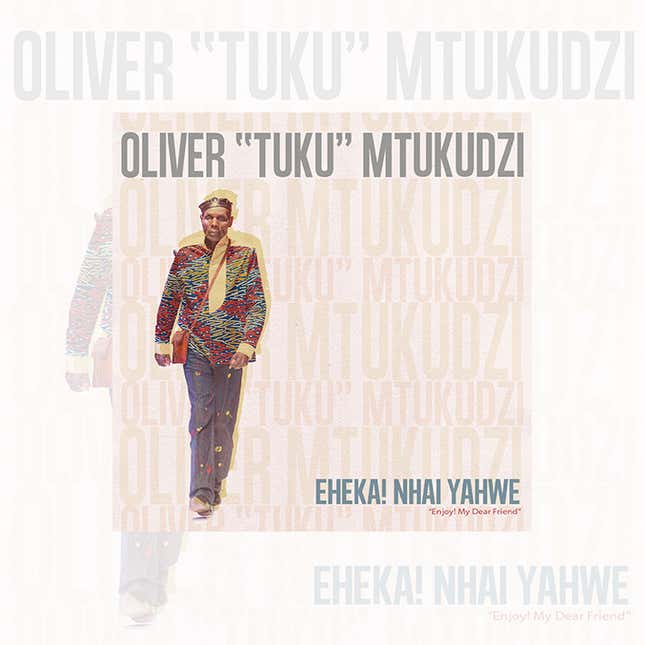 "My 67th album is meant to share a message of introspecting and I'm hoping people learn a thing or two from it," Mtukudzi told South African media in December. "It's an album I wrote last year after I realized that the world keeps getting tangled up in unnecessary problems."
Tributes are pouring in for the musician known for taking his fans to lunch.
"This is sad news, personally I am at a loss for words," said musician Aleck Macheso.
"Rest in Peace Oliver. If anyone ever made me so proud to be Zimbabwean it was you," said politician David Coltart. "Thank you for making us so happy especially during the darkest days."
*Rest in Peace
Lynsey Chutel reported from Johannesburg.
Sign up to the Quartz Africa Weekly Brief here for news and analysis on African business, tech and innovation in your inbox