African immigrant populations in Britain are bringing with them a rapidly growing wave of Christianity.
Southwark, a borough in South London, stands as a testament to this growth as it is now home to the biggest concentration of African Christians outside the continent. As many as 20,000 congregants are estimated to attend Sunday services in Southwark alone, as showcased in a Reuters photo series on African Christian communities photographed by Simon Dawson.
As indigenous church populations have dwindled in the United Kingdom, numbers at churches founded by African immigrants have swelled. Last year, a survey showed "an unrelenting decline in Church of England and Church of Scotland" numbers. Only 14% of Britons identified as members of the Church of England—a record low. Similarly, Church of Scotland numbers dropped to 18% from 31% in 2002. In total, 52% of people said they had no religion.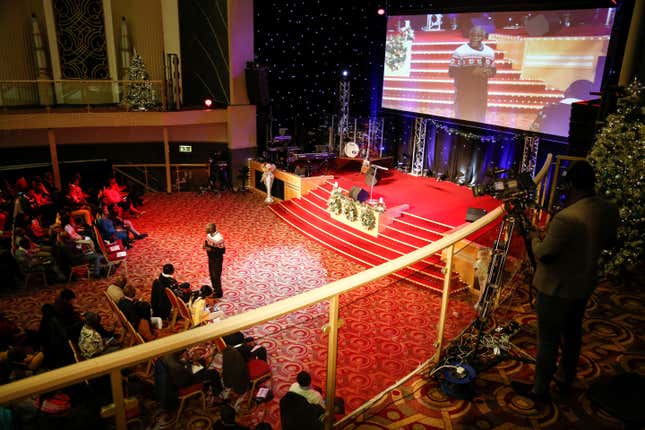 Amid their expansion, churches founded by African immigrant populations are not always archetypal of Western-style grand auditoriums. In addition to larger churches, services also frequently held out of warehouses, private homes, and shops—an important feature that allows African preachers stay flexible and reach their local immigrant congregants.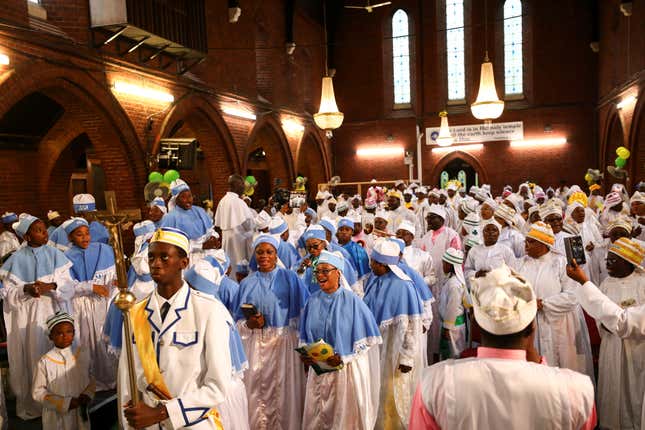 As Quartz Africa has previously reported, African "reverse missionaries" in the UK are increasingly leading Christian evangelism, catering to local African immigrant audiences while also looking to revitalize Christianity among indigenous populations. It's a visible reverse from nearly five centuries of when Christian missionaries first brought the religion to to African communities. The Redeemed Christian Church of God (RCCG) is a prominent example of the outward expansion of African-founded churches. First founded in Nigeria in 1952, RCCG now has churches in 198 countries globally.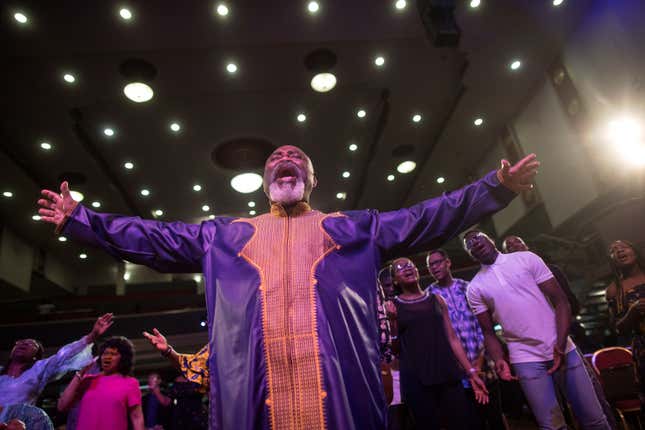 As the cultural center of Christianity has shifted, Africa has become the world's largest Christian continent. While in 1950 an estimated 80% of the world's Christians were in Western countries, by 2025, at least 50% of the world's Christians will be in Africa, Latin America, and parts of Asia. But some of the spread of Christianity in the developing world has also been linked to economics with studies showing people are more likely to attend church in the world's most unequal countries than they are in the most equal ones.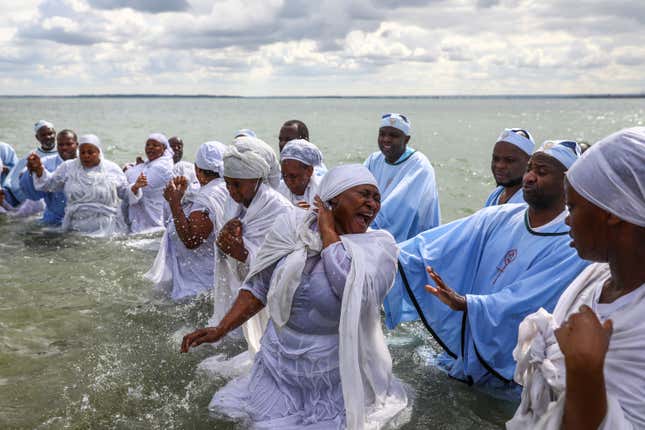 Sign up to the Quartz Africa Weekly Brief here for news and analysis on African business, tech and innovation in your inbox