Oil giant Total made a find that could solve some of South Africa's economic problems, but create new ones for the environment.
The French gas and oil company announced last week a "significant" gas discovery off South Africa's southern coastline. Deep drilling in the Outeniqua Basin revealed natural gas deposits at depths of 3,633 meters (nearly 2.3 miles) beneath the ocean, known as the Brulpadda discovery. Next, Total was will acquire a 3D seismic data before commercial drilling begins. Its license allows it to establish four drills over the area close to where the Indian and Atlantic oceans meet.
In South Africa, the announcement became one of the highlights of president Cyril Ramaphosa's state of the nation address. In a speech focused on investment, delivered by a businessman-turned-president to a country just barely out of recession, the find was applauded as a boost to the economy.
"This could well be a game-changer for our country and will have significant consequences for our country's energy security and the development of this industry," Ramaphosa told parliament in the televised speech. Speaking just hours after Total's Feb. 7 announcement, Ramaphosa said his government would still need to develop proper legislation to regulate this new industry.
The natural gas condensate could fetch a premium of $5 to $10 to the price of oil, according to Bloomberg. That could mean 1-trillion rand (over $73 billion) for the South African economy over 20 years, the South African Oil & Gas Alliance calculated. The lobby group hopes it will be a catalyst to gas exploration in South Africa.
For environmental groups, like Greenpeace, the find could spell disaster. Greenpeace called Total's exploration 175 km off South Africa's coastline "reckless." The environmental group warned against disturbances to marine life and adding to an already warming global climate.
"Deep sea drilling is far too risky," said Greenpeace Africa's Chris Vlavianos. "The possibility for an oil spill always exists, and the environmental impacts of deep sea drilling for oil and gas are too significant to be ignored, with very little benefit or job creation for South Africans."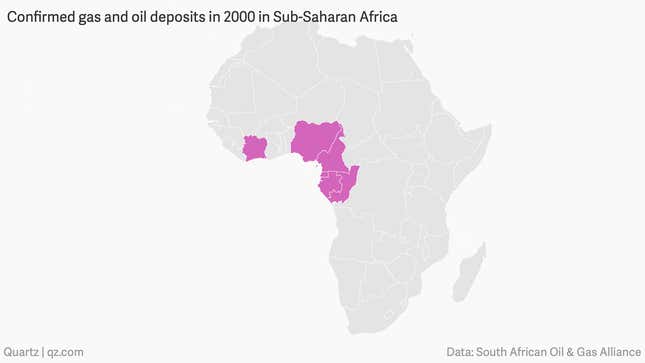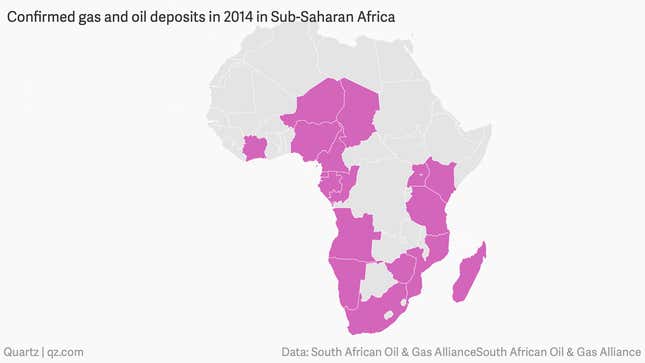 The environmental concerns, however, are unlikely to halt any drilling in South Africa and the rest of the continent. Since 20014, 19 African states have confirmed that they have oil and gas potential, inviting exploration. In 2000, only seven countries were believed to have had such potential, the oil producers along Africa's west coast.
Mozambique was among the first non-oil producers to capitalize on its potential gas reserves. The 2010 announcement led to an economic boom, and further exploration. Yet, despite plans to become a global gas supplier by 2023, Mozambique's nascent industry has not yet yielded the projected profits and was mired in corruption scandals. But Mozambique is forging ahead with plans for a pipeline, and hopes to benefit the domestic economy.
Mozambique's successes, though still small, are enough to inspire South African and other countries to exploit their own gas reserves despite the potential pitfalls.