The official death toll from Cyclone Idai is 84 in Mozambique, but there are fears that more than 1,000 people may be dead as recovery operations continue. The cyclone slammed into Mozambique, Zimbabwe, and Malawi on March 15, but the extent of the damage is only now coming to light.
In Mozambique, the cyclone submerged 90% of the fourth-largest city Beira, according to the Red Cross. The Pungue and Buzi rivers overflowed, submerging entire villages, while mudslides rolling down from Mount Chiluvo devastated others. It's the deadliest storm since Cyclone Eline in 2000, which led to around 700 deaths.
"It is a real disaster of great proportions," president Filipe Nyusi said yesterday on Radio Mozambique after a helicopter ride over affected areas. "Everything indicates that we can register more than 1,000 deaths."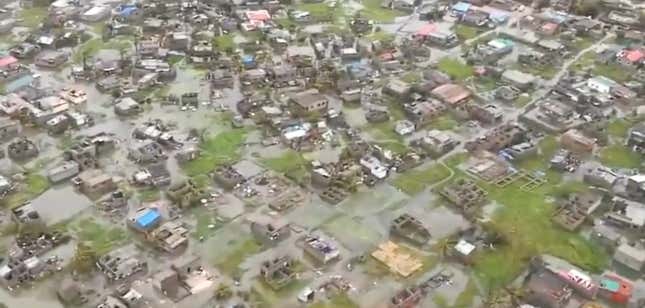 Across the border in Zimbabwe, 89 people have been reported dead and hundreds are missing in the eastern province of Manicaland. The United Nations and telecoms company Econet have stepped in with aid in the cash-strapped country. Large-scale infrastructure damage and a lack of resources have made it difficult for rescuers to reach flood victims.
In Malawi, the official death toll stands at 56. Gift of the Givers, a South African aid organization, said it partnered with the Malawian Defense forces and disaster agencies to help 1,100 affected families.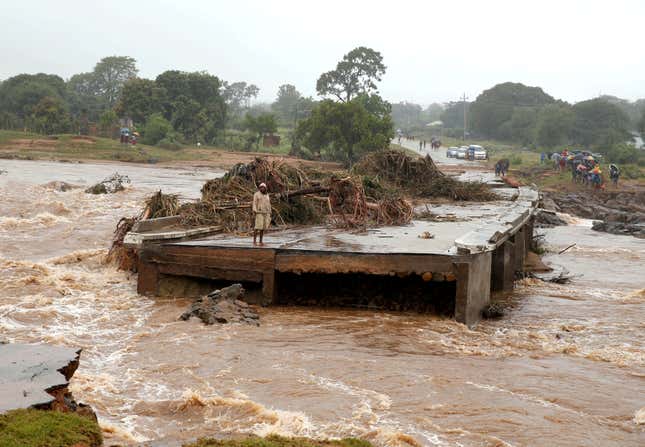 Describing Cyclone Idai as "the worst extreme weather event to occur so far this year," Mami Mizutori, the UN's Special Representative for Disaster Risk Reduction, urged affected countries to "break the cycle of disaster-response-recovery." Low-lying cities are particularly vulnerability to increasingly extreme weather patterns, making it harder for these areas to recover after each successive storm, she said. "Cyclone Idai underlines that no matter how effective early warnings are, there is still a huge demand for greater investment in resilient infrastructure in many parts of the world."