"Ebola is just a business."
Congolese, targeting their frustration at aid workers, have accused the medical community of cashing in on the second worst Ebola outbreak in the world.
The Democratic Republic of Congo is in the midst of the worst Ebola outbreak the country has ever experienced, it's spread heightened by suspicion and violence. The relationship between aid workers, the state and affected communities has become "toxic" with distrust in the already restive eastern part of the country.
Since the outbreak was first identified in August 2018, more than 1,000 people have been infected with the haemorrhagic virus, with 639 deaths as of Mar. 26, according to the national health ministry.
"We use words like 'cases' and 'containment' to be scientific, but behind every number is a person, a family and a community that is suffering," said WHO director-general Dr Tedros Adhanom Ghebreyesus. "This outbreak has gone on far too long."
DR Congo has established a good track record of containing the deadly disease, but this outbreak, its tenth, has defied expertise. Its occurrence in a densely populated urban area close to neighboring countries, has meant that larger populations are exposed to the highly infectious disease.
This is compounded by sporadic conflict in the restive eastern Congo. In Beni, the administrative centre of the North Kivu province, armed groups have repeatedly attacked civilians. The Allied Democratic Forces have caused deadly chaos in the region since the late 1990s, upping the ante in the last several years, which has led to the deaths of hundreds of people.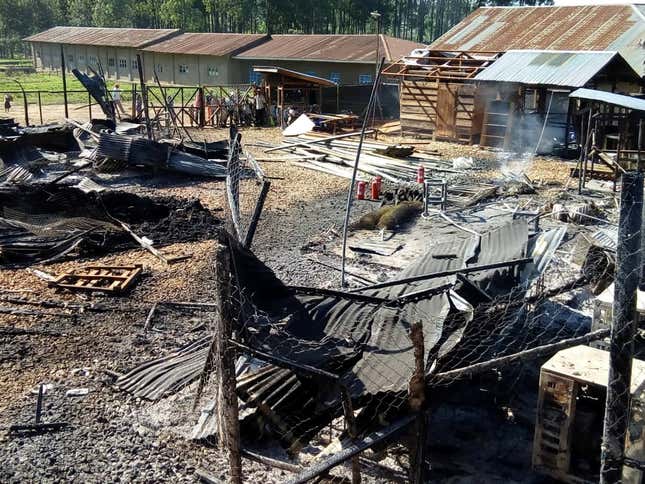 In their bid to undermine the central government and establish a sharia state, the Islamic fundamentalist group has manipulated the health crisis. What's more, several other militia groups have tried to establish their authority in the area. In response, the government has militarized the area, further isolating the community caught in between. Treatment centers have been raided and burned, and health workers are targeted. Safe burials and vaccination drives must be overseen by security forces, fuelling suspicion.
Despite the danger, the vaccine effort has gone some way in halting the spread of the virus, with more than 96,000 people already vaccinated, according to WHO, with 90% of people accepting vaccinations. Screenings have prevented the spread of the disease across the regions porous borders into Uganda, Rwanda and South Sudan. Rapid diagnostic kits, better treatment and the lessons learned from the West Africa epidemic should all have eased the burden.
But these innovations have done nothing to address the mistrust between the community and authorities, according to Dr. Vinh-Kim Nguyen, team leader for Doctors Without Borders in the DRC. This is in part due to what Nguyen called authorities' tone deaf response to communities' needs and the failure to understand the different treatment strategy needed in urban areas. What's more, the rapid response found with Ebola, does not extend to diseases like malaria, which have a longer, far greater impact on peoples' lives.
"'You will leave when Ebola does,'" I have heard, 'but we will still be here, slowly dying from the diseases that have always killed us,' Nguyen wrote in the New England Journal of Medicine. Unless the response to Ebola begins to address the social context, the current outbreak may come to resemble "dystopian outbreak movies."
Sign up to the Quartz Africa Weekly Brief here for news and analysis on African business, tech and innovation in your inbox