The largest currency denomination in Cape Verde bears her face, the airport in her home island of Sao Vicente is named after her. There are constant reminders of her legacy wherever you walk – her voice blaring in restaurants, pictures of her, paintings everywhere.
A Cape Verdean friend jokes, "Our passports have a map of Cape Verde as most airport officials did not believe it was a real country, but ever since Cize became world famous, people now know that this is a real country."
Cesaria Evora, affectionately referred to by locals as Cize was not your typical African heroine. She's remembered in her island country 400 miles from Dakar, Senegal in West Africa, as much for her haunting voice that got her the name of the Queen of Mornas (a Cape Verdean musical and dance genre,) as she is for her rebellious resilient spirit.
Evora famously refusing to perform in shoes the first time she was invited to perform at Gremio Recreativo, one of the fanciest establishments in the island of Sao Vicente at the time. This earned her the nickname, The Barefoot Diva, and she continued to always perform without shoes on, proudly proclaiming her humble roots. She is also remembered for her stage appearance, always modestly dressed, with a bottle of Cognac on stage and a cigarette in her mouth.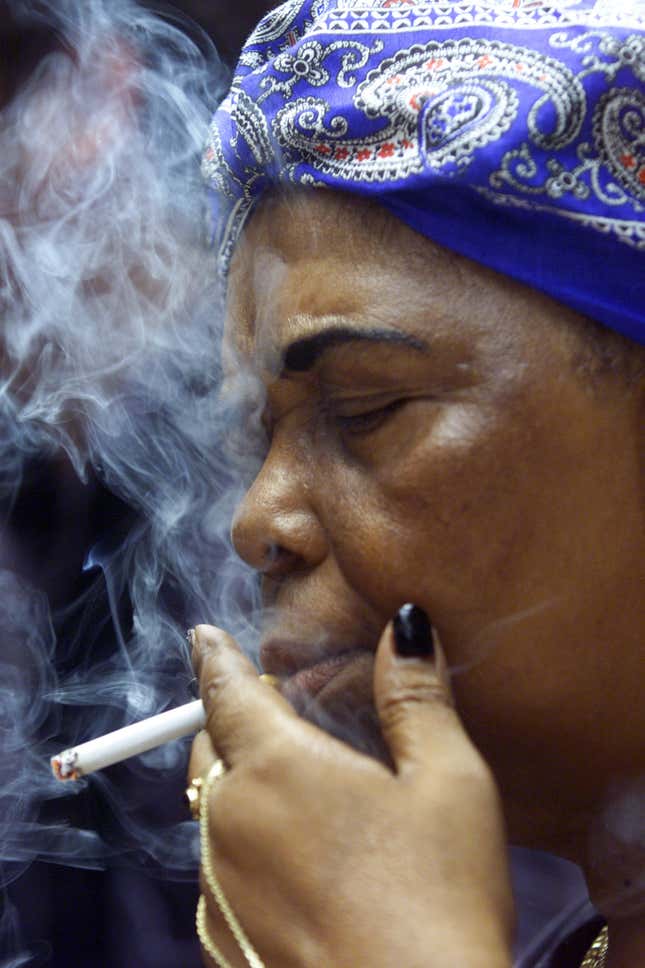 Her songs spoke of love, loss, nostalgia and longing. In Sodade she calls out for her lover who has gone to a far off land abandoning her—this was something she knew well, with her first love at 16 leaving her to go to Europe and several subsequent ones thereafter, leaving her to raise three children on her own. In Ingrata, she mourned about a daughter who leaves her to go across the ocean—a reality only too real in a country where more than 60% of its population lives outside the country. The Cape Verdean story is one of immigration, separation and longing.
From the age of 16, she sang in sailor's taverns, many times only getting paid in Grogue (Cape Verdean rum) and cigarettes. She broke through internationally in 1987 when she partnered with the Cape Verdean producer, Jose Da Silva, recording her first album, The Barefoot Diva with him at the age of 47. By the early 1990s she was almost a household name in France and her concerts were always sold out. After two Grammy Nominations she finally won a Grammy in 2003 at the age of 62.
Residents in Mindelo remember her for her simplicity, warmth and generosity—even as her star grew globally. Legendary Cape Verdean dancer, composer and artistic director of the Cultural Center of Mindelo, Antonio Tavares describes Evora as the greatest artist the country produced: "It's difficult for any artist from Sao Vicente to deny the influence Cesaria Evora had on our work, but what I will always remember is how she took time to talk to and help whoever was around her: beggars, children, she treated everyone well."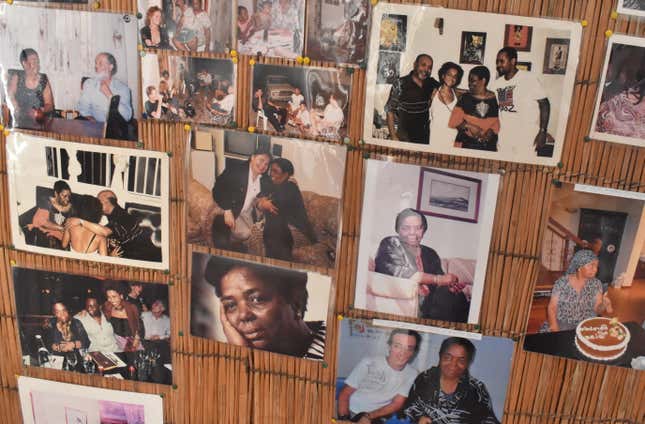 The official funeral video shows in the Cesaria Evora Museum in Mindelo. It was the largest procession that the country has ever known with a military procession carrying her coffin and tens of thousands of people following through the streets of Mindelo, singing Sodade. She died at the age of 70 on Dec. 17, 2011 due to a heart condition. She officially retired only two months before that announcing to her fans via Le Monde, "I am sorry, but now I need to go rest." Two days of mourning were declared in the country.
Yannick Oliveira who manages the intimate Cesaria Evora Museum located in a small house not far from the home she lived in Mindelo, Sao Vicente describes her legacy as, "Cesaria Evora and Manuel de Novas [her favorite composer] took traditional Cape Verdean Morna music and incorporated elements that completely revolutionized it." Such changes included borrowing stylistic elements from Brazilian Samba or using different instruments such as the harp or bass guitar."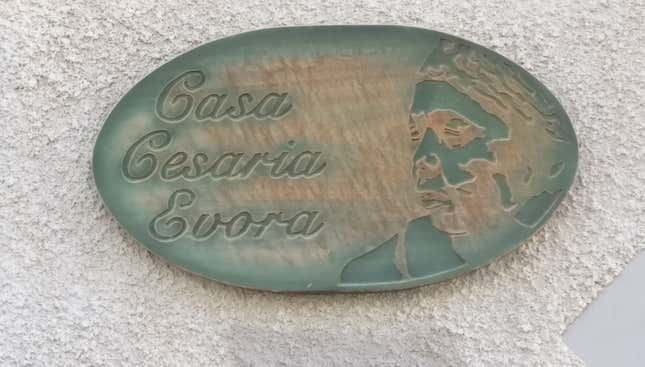 The song he thinks best marks this transition in her music is Petit Pays from 1996. Oliveira, a musician himself adds, "Before Cesaria, Morna was not dance music. She completely changed the way we make music, allowing the younger generation of artists to be more experimental."
Over her 20-year international career, she sold over 6 million copies of her album. In addition to the people who she touched with her music, her other equally valuable contribution was in bringing Cape Verde to the world and inspiring a host of other amazing musicians following in her footsteps.
Sign up to the Quartz Africa Weekly Brief here for news and analysis on African business, tech and innovation in your inbox