A month ago, Cyclone Idai crashed into Mozambique. So powerful was the storm, that drove into neighboring landlocked Mozambique and Malawi. The flood waters are receding, and the scale of the devastation is becoming clear.
1,005: The total death toll, but this could rise as recovery operations continue.
3 million: The number of people who have been affected by Cyclone Idai across the region.
$2 billion: Early estimates of the recovery costs for infrastructure and people's livelihoods.
$88 million: Funding received, 23% of the $390 million needed, according to Amnesty International.
Category 3: Cyclone Idai's strength could be compared to a category 3 major hurricane in the Atlantic or Pacific oceans.
194km/h: Maximum windspeeds reached by Cyclone Idai.
Mozambique
Worst hit, Mozambique is still reeling from Cyclone Idai. Nearly twenty years ago, Mozambique was devastated by Cyclone Eline that killed nearly 800 people. In the years since, Mozambique has put measures in place to lessen the impact of seasonal flooding, but found itself ill-prepared for the destruction of Cyclone Idai.
602: Official death toll
1,641: People injured
131,600: The number of displaced persons, housed in 136 facilities across the country.
3,340: The number of classrooms destroyed, as 305,700 children are affected.
90%: The infrastructure destroyed in the city Beira, the epicenter of the disaster.
4,072: The number of cholera cases reported in Mozambique alone.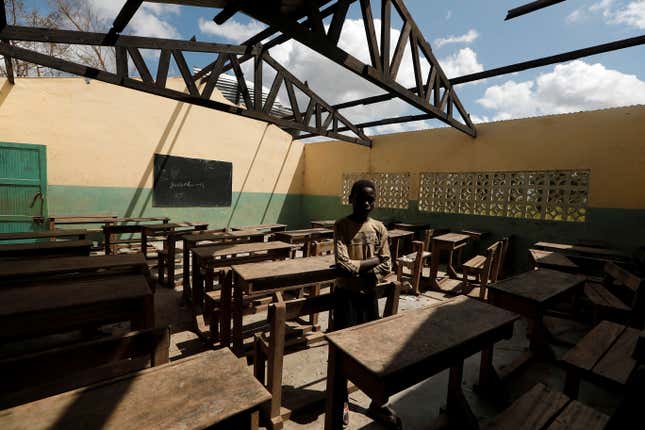 802,347: People reached by an Oral Cholera Vaccination by the Mozambican government and aid agencies in a desperate attempt to stop the disease.
8: Confirmed cholera deaths.
7,500: The number cholera cases reported since Cyclone Idai.
470,000: Hectares of crops washed away.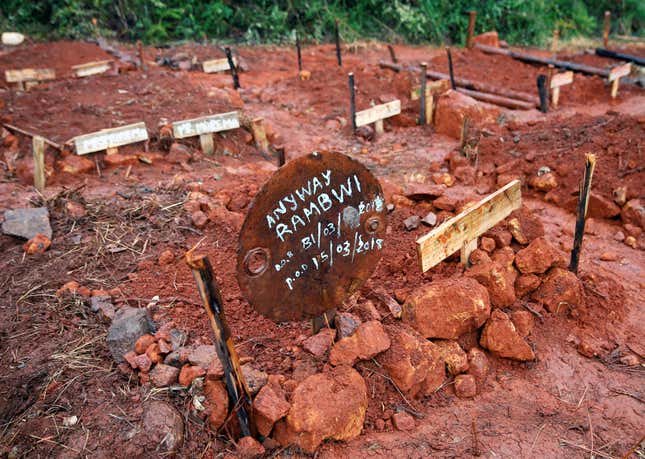 Zimbabwe
Cyclone Idai worsened an already disastrous economic situation in Zimbabwe. Aid has not been immune to existing political realities, with opposition politicians accusing the ruling party of corruption, and relief has been slow to reach those affected. Zimbabweans living near the Chimanimani Mountains had to contend with mudslides that covered whole villages.
 344: Official death toll
200: People injured
Unknown: The number of Zimbabweans who were washed downriver and down mountainsides into Mozambique, which could see the death toll rise in Zimbabwe. The Zimbabwean government has now dispatched pathologists to Mozambique to help identify bodies, according to report by the Associated Press. Back home, rescuers are now "confined to recovery of the deceased."
$612 million: The amount of aid Zimbabwe has requested.
4,000: The number of homes destroyed or currently uninhabitable.
16,000:  The number of households who remain displaced.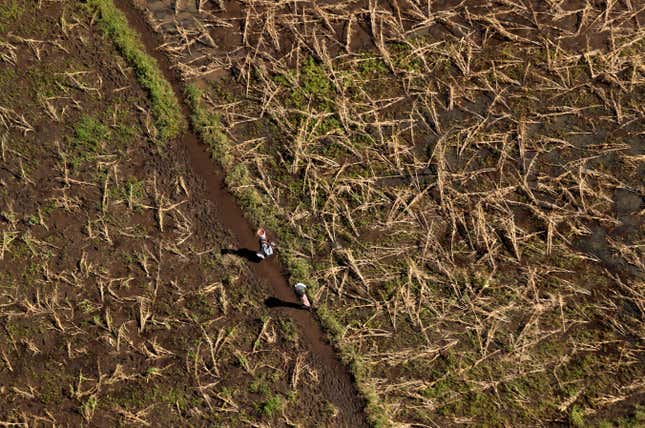 Malawi
Cyclone Idai did not directly rip through Malawi, but it did cause massive flooding that destroyed villages and crops. Caught in extreme weather, the drought in the region has now been exacerbated by flooding in one of the world's poorest countries.
59: Official death toll
672: People injured
16,000: Households affected
12,759:  Hectares of crops destroyed in the Nsanje district alone.
Sign up to the Quartz Africa Weekly Brief here for news and analysis on African business, tech and innovation in your inbox