Maitresse d'un homme marié (Mistress of a Married Man), a wildly popular Senegalese TV soap, sparked controversy and made national news here in March when there were there were calls by some religious clerics to ban the show.
It was mostly driven by one scene in which the lead character, a mistress called Marème Dial, points to her crotch proclaiming in Wolof, "Sama lii ma ko moom, ku ma neex laa ko'y jox ["My thing is mine, I give it to whomever I want."]. While the series weathered the storm and continues to air with more episodes coming, it continues to stir debate not just in Senegalese society, but in its wider Francophone world viewership particularly in Africa.
Thematically, in addition to adultery and polygamy, Maitresse d'un homme marié tackles many issues ranging from sexual abuse, domestic violence, child abduction, parental irresponsibility, substance abuse among others. While such issues are not necessarily new to Senegalese TV dramas, what endears it to the audience is how it addresses them.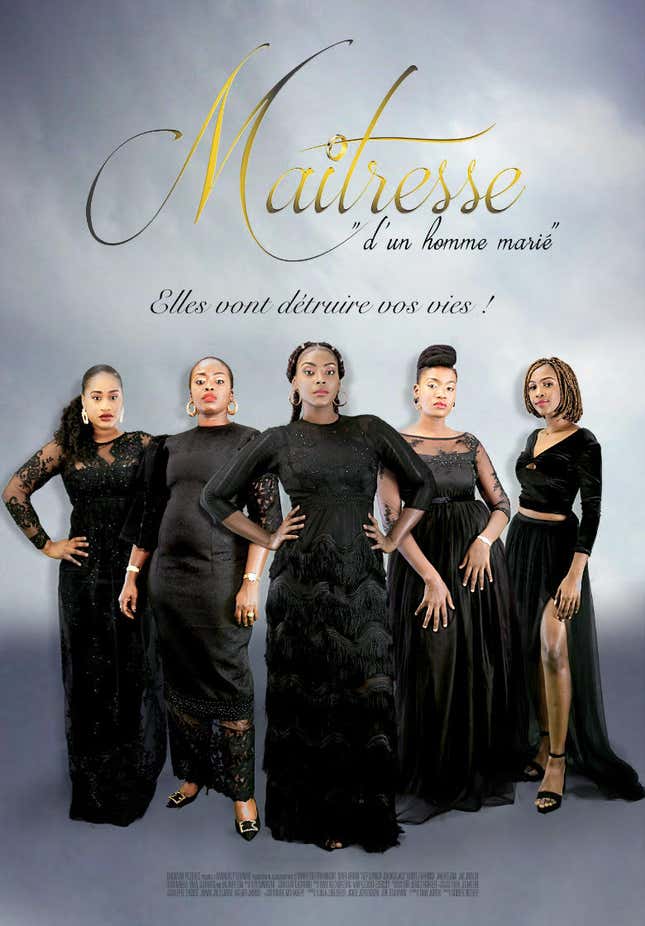 The women's voices are first and foremost in telling their stories. Diversity of looks and characters is also embraced by the series with Kalista Sy, the show's producer emphasizing, "We were not going to follow the norm of Senegalese shows that primarily feature women who have lightened their skin. We want to show women in a way that audiences have not gotten used to seeing them on screen – focusing on natural beauty of all shapes, shades and sizes."
Sy and her team also wanted to show these working women as strong characters in spite of all the issues in their private lives. "This is about women as we see ourselves rather than the male gaze in our cinema industry where men have usually decided who a female character should be," she says.
The show revolves around the lives of four modern urban women based in Dakar. First there is Marème, the unapologetic mistress of Cheikh. Cheikh is married to Lalla—another key character. She's his devoted wife but is in the dark about his other life. Then there is the reclusive Racky, with a managerial position in the male-dominated construction industry. Lastly there is Dialika a successful professional who is married to Birame, an abusive, narcissistic alcoholic. Other strong female characters include Mamy, a go-getter career woman who still struggles to get over being made fun of as a child for her weight and Dior, a single independent-minded woman.
With a female producer and scriptwriter, telling women's stories from their own perspective seems to be paying off.  Audiences are clamoring for more—new episodes are averaging 1.2 million views on YouTube with the first episode having being viewed 2.4 million times. Comments on the page are from a variety of French-speaking people, mostly Africans.
There are numerous requests in the comments for French subtitles to come out faster so they can watch at the same time as their Wolof-speaking counterparts. Reaction videos to each episode are gaining a following as are the lead characters real Instagram pages.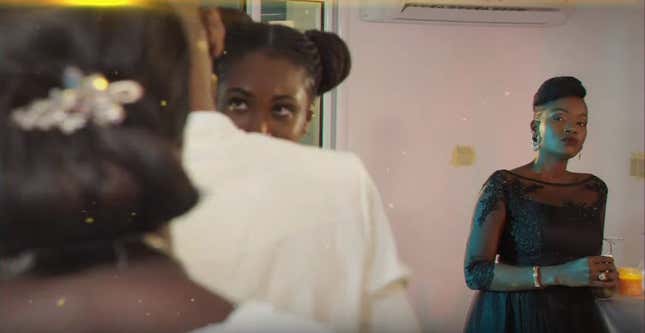 The original show idea was conceived in 2015, but the producer kept on getting pushback that the show wouldn't succeed given she was telling women's stories from their own perspectives. Her bet seems to have paid off with the list of advertisers before each episode increasing. The PR behind the show has also been top notch with an amazing trailer coming out before the show and publicity photos circulating showing the diverse leading women in the show.
The show is produced by Marodi TV and airs on the private channel—Senegal's first private TV channel which started up in 2003. The show is also uploaded to Youtube after showing on TV backed a swathe of local sponsors. With the show's reception, the producer's hope is that African filmmakers will be able to bring a diverse range of stories to a larger audience.
The show is the most recent in the wave of female-written, directed or produced content on the continent that is pushing against patriarchal views of women, questioning women's place in society, tackling issues of women's ownership of their sexuality etc.
The best known series of this wave was the trendsetting, boundary pushing Ghanaian web-series, An African City, oftentimes referred to by many as the African Sex & the City. While Senegal is a tolerant country (and extremely welcoming to foreigners and their different ways of life,) it is still a very conservative, predominantly Muslim country. As such, Maitresse d'un homme marié will never be as risqué as its predecessors but is pushing boundaries as best as it can.
Female-led popular art on the continent is playing a vital role in women's liberation/feminist movements especially in conservative African societies. The very existence of such shows with characters that subvert the idea of the "good African woman," while embracing different ways of being a modern African woman living on the continent in this day and age, is revolutionary in and of itself.
With Netflix increasingly building up its Africa presence and sourcing more African content in local languages, Kalista's hope could become a reality in the next few years. With luck, perhaps we could see Netflix commissioning a Senegalese series soon and extending its viewership beyond the Francophone or Wolof speaking world.
In the meantime, the producers should really think about rolling out Maitresse with English subtitles for Africa's huge Anglophone audience and perhaps even Portuguese. The pan-African universality of its stories and characters will win audiences everywhere and could even inspire the next wave of female African filmmakers.
Sign up to the Quartz Africa Weekly Brief here for news and analysis on African business, tech and innovation in your inbox