Ethiopia has been chosen as this year's top destination in the world for tourists by the European Council on Tourism and Trade (ECTT), a non-profit group of European Union tourism trade organizations.
Africa's second-most populated country was chosen for its "excellent preservation of humanity landmarks" such as the ruins of the city of Aksum, known as the heart of ancient Ethiopia, and Fasil Ghebbi, which served as the residence of the Ethiopian emperors during the 16th and 17th century.
It is also home to Harar Jugol—considered the fourth holiest Islamic city with 82 mosques, 102 shrines, and unique interior design in the townhouses—and Lalibela, a holy site encompassing 11 medieval stone carved churches from the 13th century.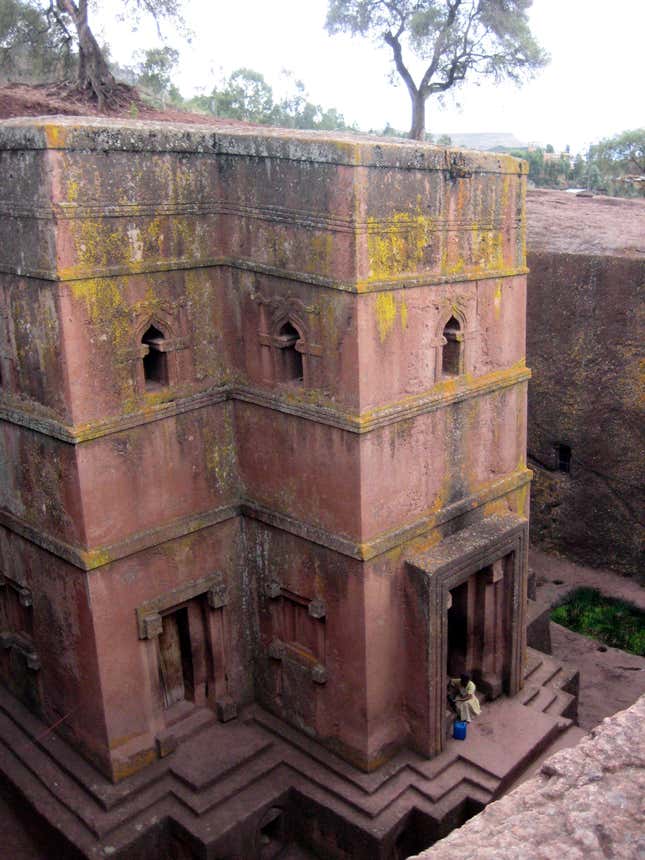 Other sites include the Konso Cultural Landscape (containing 55 kilometers of stonewalled terraces and fortified settlements) and Lower Valley of the Awash, where the fossil remains of Lucy were discovered.
All these sites are registered as UNESCO World heritage monuments.
In addition to heritage sites, Ethiopia is recognized for its natural parks and reservations, including the Simien National Park.
The Ethiopian embassy celebrated the award with a tweet including some of the country's popular tourist spots.
Tourism has been identified by the Ethiopian government as one of the key areas of development to help eradicate poverty. Tourism has grown consistently, according to World Bank data: In 2013, the country welcomed 681,000 visitors compared with 468,000 in 2010.
While civil society has been stunted in Ethiopia, economic growth has charged ahead. Between 2003 and 2013, the country averaged a growth rate of 10.8%—more than twice the regional average of 5.3%. The country's growth has been driven not just by agriculture, but also by industrial production and the services industry—a rare example of economic diversification in Sub-Saharan Africa. The government has brokered deals with international investors led by the Chinese, and has been directing investment into productive sectors.
The IMF has classified Ethiopia as one of the five fastest growing economies in the world. Ethiopia's capital, Addis Ababa, has been described as 'the Dubai of Africa.' The construction boom there is a microcosm of the country's overall transformation.
Later this month Barack Obama will become the first sitting U.S. president to visit Ethiopia, when he travels there as part of an Africa trip that will also include Kenya.