One man's prized artwork–filled with political significance–is another man's kitchen noticeboard it seems.
The Guardian reported that "Arab in Black", a painting that was sold to help raise funds for the 1956 trial of the late South African president, Nelson Mandela, and other anti-Apartheid activists, was being used as a kitchen noticeboard–with letters, postcards and bills pinned on it in a London flat for years.
The painting, the work of the late South African artist, Irma Steyn–was given to a charity auction in the late 50s by Betty Suzman–the sister-in-law of the late anti-Apartheid activist and parliamentarian, Helen Suzman, as a contribution to the Treason Trial Defence Fund.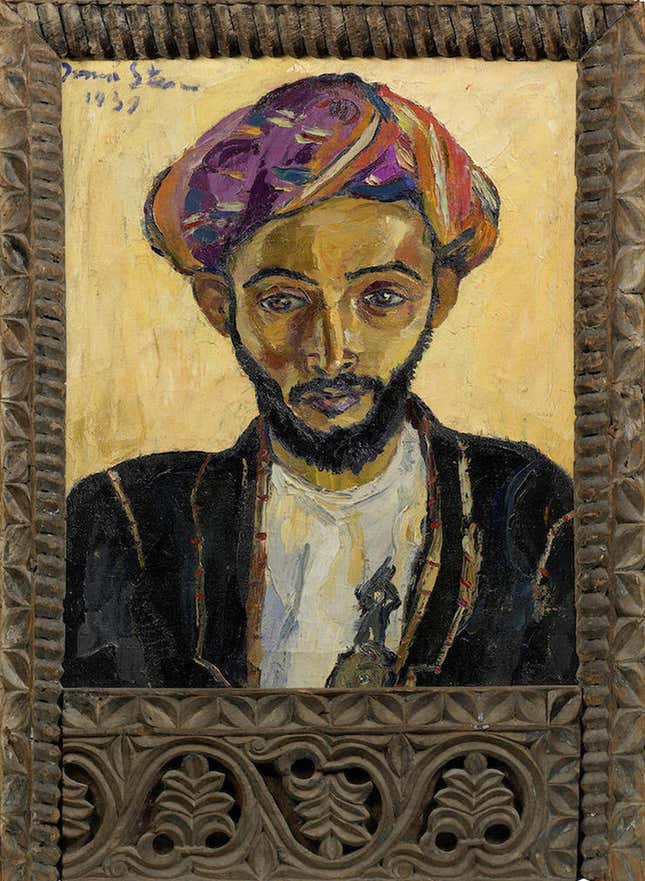 The painting found its way to the UK in 1970s, after the parents of the current owner–who purchased it at an auction in Johannesburg–emigrated to the UK. The current owner continued to hang the painting for many years in a London flat, before Hannah O'Leary, an expert on South African art at Bonhams, discovered it during a valuation. The painting, now valued at $1.5 million, will be sold on auction in September.
The Treason Trial–which lasted for five years–had Nelson Mandela and 156 South African anti-Apartheid activists arrested and charged for "high treason"–according to the Apartheid government–for their opposition to Apartheid. While the charges against all of the members of the group were dropped by the end of the trial, Mandela, along with several other anti-Apartheid leaders, was to be arrested again in 1962, and finally sentenced to life imprisonment in 1964.
Due to the scale of the trial–and the number of defendants involved–the Treason Trial Defence Fund was set up by a British clergyman, Canon Collins, to help Mandela and his co-defendants pay for the legal costs, and provide for financial assistance to the families of the defendants over the five-year period.
At the time, £75,000 was raised for the Treason Trial Defence Fund, and items like paintings, books, sculptures and other objects of art were auctioned to contribute to the fund.