The maker of South Sudan's homegrown brew, White Bull, one of the country's earliest symbols of independence, is in danger of closing its doors. After 19 months of civil war, the Southern Sudan Beverages brewery is now strapped for foreign exchange needed to import materials as well as diesel to run its operations. The brewery, based in Juba, has partially suspended production, according to the company.
"The operation is in a very precarious position," the brewery's managing director, Carlos Gomes, told Quartz via email. The company has some inventory of the beer but is uncertain how long those supplies will last. The brewery relies on diesel generators and almost all of its grain, sugar, and yeast are imported.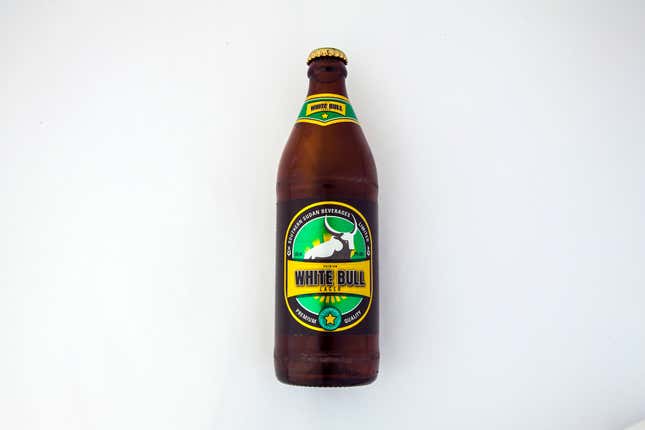 White Bull, named after a breed of local cattle, was launched in 2009, just two years before South Sudan gained independence. It represented the country's freedom from the north, where sharia law barred alcohol consumption. SABMiller, which opened the brewery, gave the lager the tag line, "The taste of progress." Over time, it became the dominant beer in the country, beating out rivals like Kenya's Tusker beer or Bull from Uganda, which dominate the East Africa region.
The closure will have more than a symbolic impact. SABMiller's $50 million brewery was the single largest investment the country had received outside of the oil industry. In a country where as much as a third of the population lacks enough food, the brewery was responsible for hundreds of jobs. Around 100 workers, a quarter of the brewery's workforce, have been sent home already.