Members of the Ugandan lesbian, gay, bisexual, and transgender community celebrated their fourth annual Pride Uganda festival this weekend, defying strict laws criminalizing homosexuality with up to 14 years in jail.
Crowds of gay and transgender Ugandans traveled to the shores of Lake Victoria on Saturday to walk in the festival's gay pride parade, which was held at a secluded botanical garden 30 miles outside the nation's capitol of Kampala.
Dozens of gay rights activists and allies marched, chanted and danced in the small parade, many waving rainbow flags and wearing colorful masks to conceal their identities.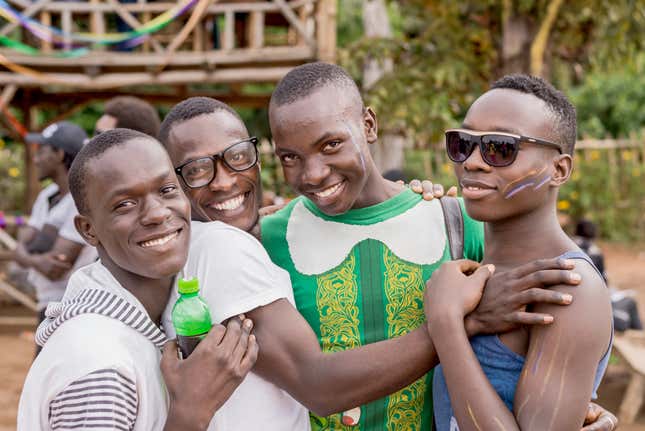 Saturday's celebration was part of the five-day Pride Uganda festival, which provided a rare occasion for members of the LGBT community to gather together openly as lesbian, gay, bisexual, and transgender Ugandans.
Many LGBT Ugandans are forced to keep their identities secret, as same-sex relationships are punishable by up to 14 years in prison in the country. That sentence is a step down from a recently scrapped bill that called for life imprisonment for homosexuality.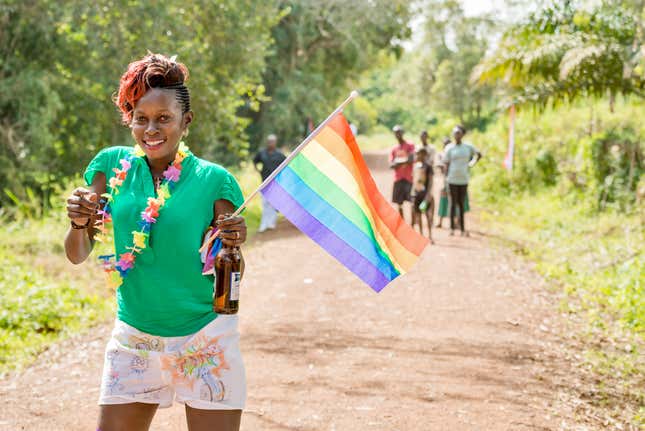 Pride Uganda coordinators Apako Williams and Jay Mulucha are among the few transgender men living openly in Uganda, despite frequent threats of violence and discrimination.
Mulucha attended inaugural Pride Uganda festival in 2012, which was marred by a police raid and the arrests of more than a dozen gay rights activists.
"It scared me," Mulucha said. "But, I thought, 'this is the time to show people that we exist.'"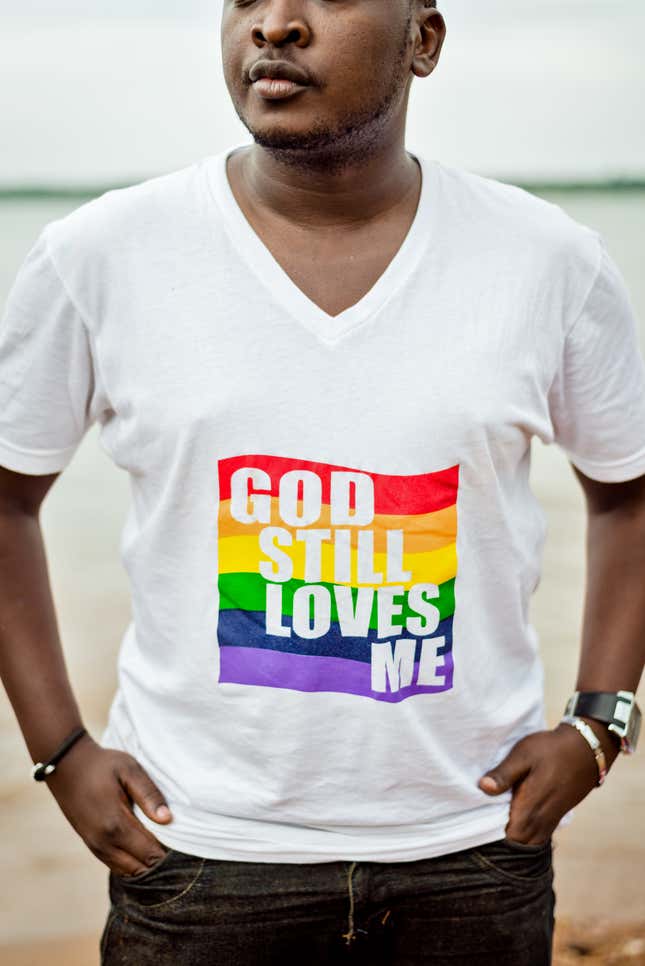 Since then, Williams said he's felt a cultural shift in Uganda, one that is more accepting of the LGBT community.
"I think the world is shifting. Slowly Ugandans and the Ugandan gay rights movement is changing," he said. "I see the future is bright."
But Badru, a young, thin man from Uganda's capital of Kampala, sees his future much less promising.
The youngest of 20 brothers and sisters, Badru was thrown out of his home because his family discovered he was gay.
Homeless, unemployed and born HIV positive, Badru said he has nothing to celebrate about at Pride Uganda.
"Today is rights day but I don't know what I should be celebrating about when I have so many difficulties," he said. "Pride is meaningless to me."
While the annual Uganda Pride festival provides members of the LGBT community to celebrate their identities together, the five-day festival seems quietly clouded by the other 360 days of the year.
Still, many LGBT Ugandans expressed their desire to live as authentically as possible, despite the almost daily threats of homophobic-based violence.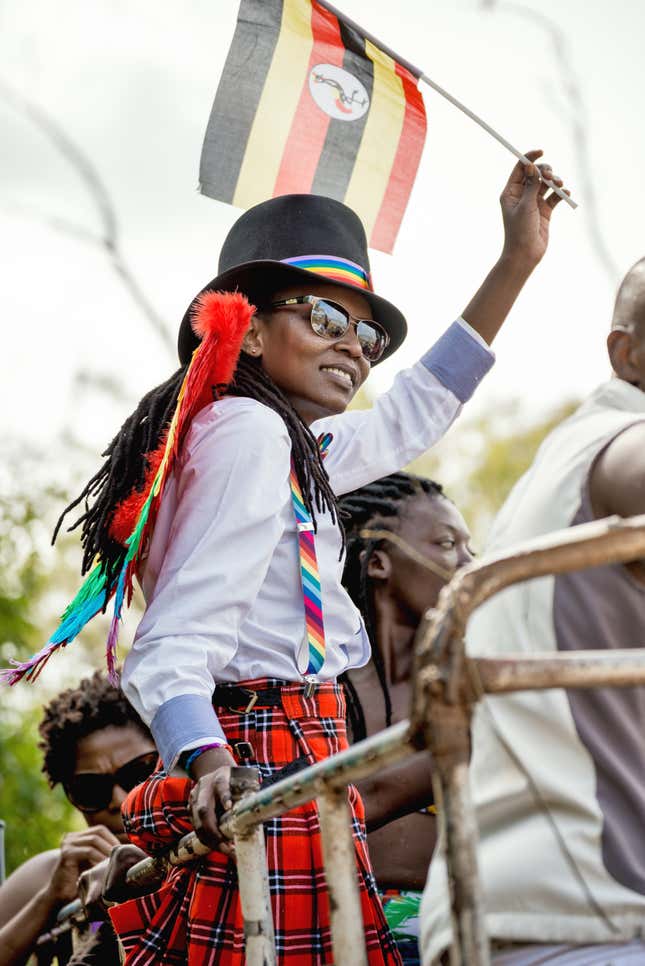 For Nash Wash, hiding his identity as a transgender-man is no longer an option. It's simply how he was born and he can't change that, Wash said.
"No matter what, it's always in you," he said. "I'm really proud of who I am."