Almost as soon as photography arrived on the African continent in the 1840s, local artists and studios began adapting the medium to match their own visual traditions and tastes. Those images are now on display at a new exhibit at the Metropolitan Museum of Art in New York City, In and Out of the Studio: Photographic Portraits from West Africa. The show reveals not just how photography was appropriated from Europeans in West Africa but how identity and modernity were defined and redefined over the course of a century.
A standout photograph, curator Yaelle Biro told the BBC, is a portrait of a Senegalese woman taken by an unknown photographer in 1910:
We have this women who is looking straight at us in the eyes. She has this wonderful hairdo that was typical in Senegal at the time… it is made with this black wool and she is holding her hand on her abdomen—probably she was pregnant—and she's displaying this wonderful jewelry. You see the refinement, the elegance of the women at the time and their pride.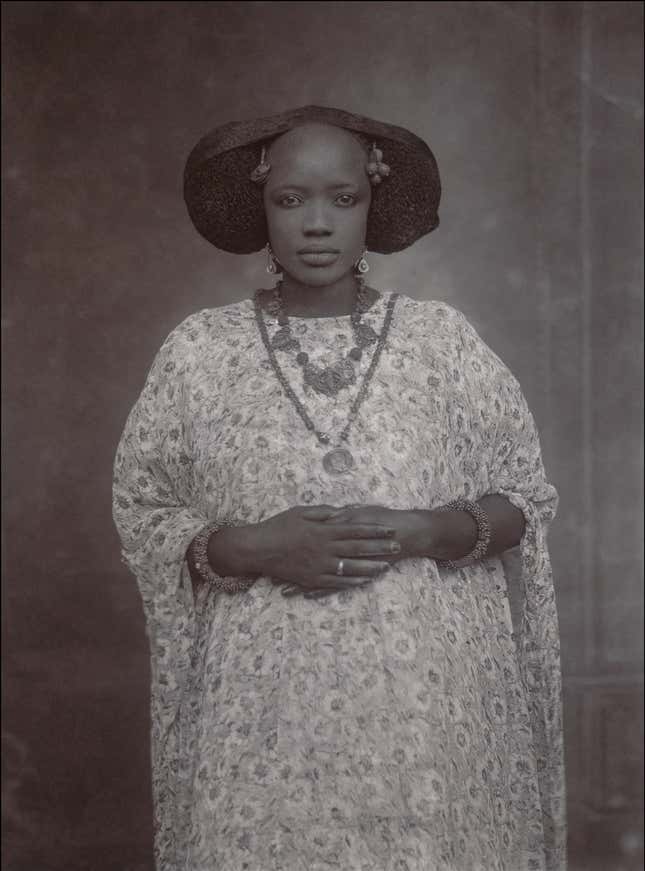 West African, African-American, and European photographers were taking photos for elite families all along the Atlantic coast by the 1880s and by the 1920s, most West African city centers had established studios. Between the 1950s and 1970s, as several countries gained independence, photography businesses expanded beyond the cities to serve a rising middle class influenced by magazines and movies from North Africa, as well as the United States, Europe, and India.
Photography eventually became among the most consumed media. "The images that emerged within this global visual economy present Africans as producers, consumers, and patrons of photography," the museum writes on its website.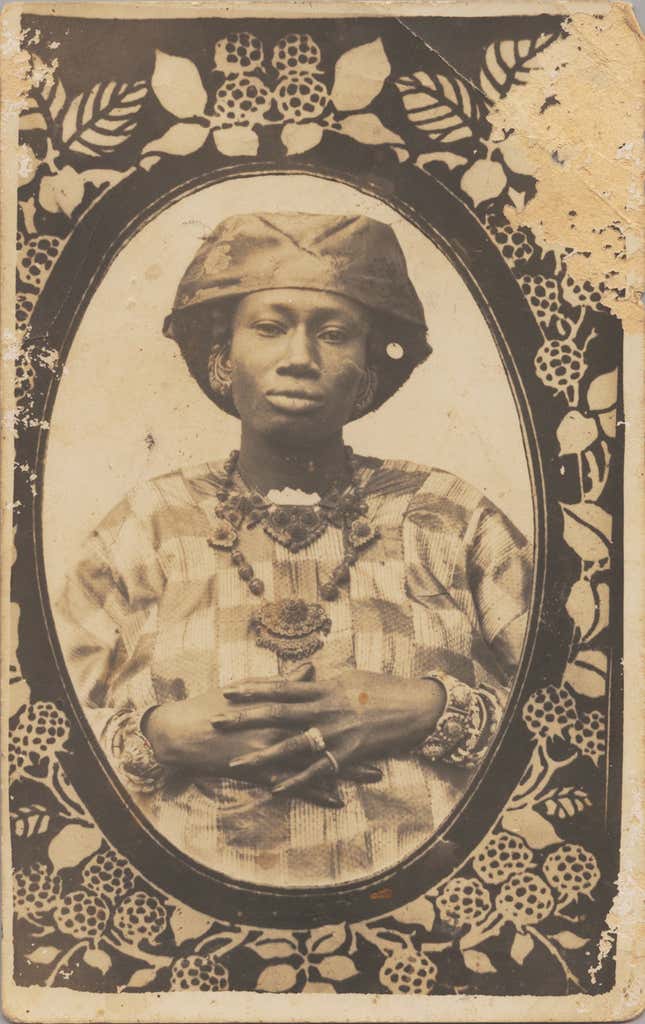 The exhibition features images taken from photographs, postcards, and negatives captured by photographers including Seydou Keïta, a self-taught photographer from Mali, J. D. 'Okhai Ojeikere, a Nigerian photographer best known for his focus on hairstyles, and Cameroonian self portraitist Samuel Fosso. The photographs are from Senegal, Cameroon, Mali, Gabon, and elsewhere.