Burkina Faso's military has overthrown the interim government in a coup that has plunged the capital city, Ouagadougou, into panic and comes just three weeks before the country was due to hold elections.
Military officials said today (Sept. 17) that parliament has been dissolved and general Gilbert Diendéré, former chief of staff to the country's ousted president Blaise Compaoré, is now in power. Soldiers burst into a cabinet meeting and seized the country's interim president and prime minister yesterday.
Leaders of the coup who have taken to calling themselves the National Council for Democracy (CND) said in a statement (in French), "The principal aim of the CND's intervention is to start off a coherent, just and equal process which will lead to the implementation of a robust institutional system."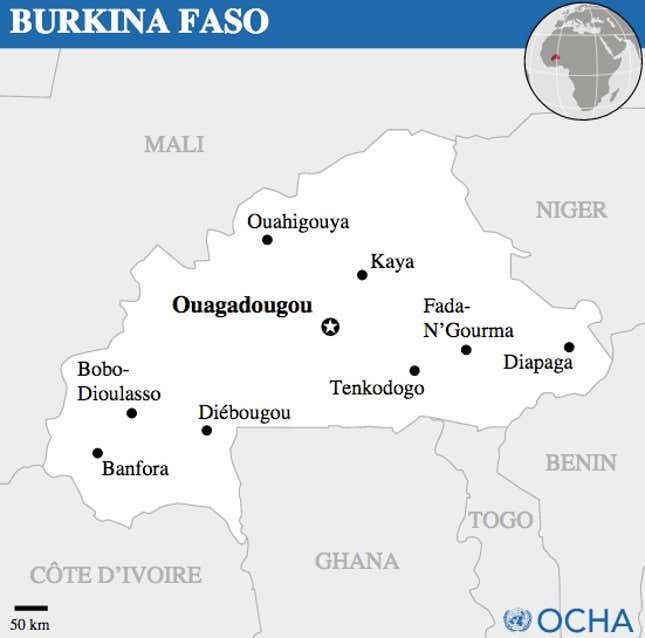 Soldiers have fired shots in the main square of Ouagadougou in hopes of dispersing protesters calling for the leaders' release. Authorities have closed the borders and put a curfew in place. A civil society group, Balai Citoyen, claims that more than 10 protesters have been killed. Shop owners have closed stores and most residents have gone home out of fear that protests against the coup will turn violent.
The West African country had been hailed as the continent's model for a "African Spring" in sub-Saharan Africa after pro-democracy demonstrations last year forced the ouster of former president Compaoré, who was in power for 27 years. A popular slogan at the time was, "Nothing will be like before."
Now, the country may be moving backwards. The group that seized Kafando is the Presidential Security Regiment (RSP), an elite force formed by Compaoré. The transitional government has been threatening to disband the 1,300-strong elite force that has been accused of shooting unarmed protesters last year as well as quelling any civilian protests in the capital. On Monday, a truth and reconciliation commission released a report calling for the RSP's dissolution.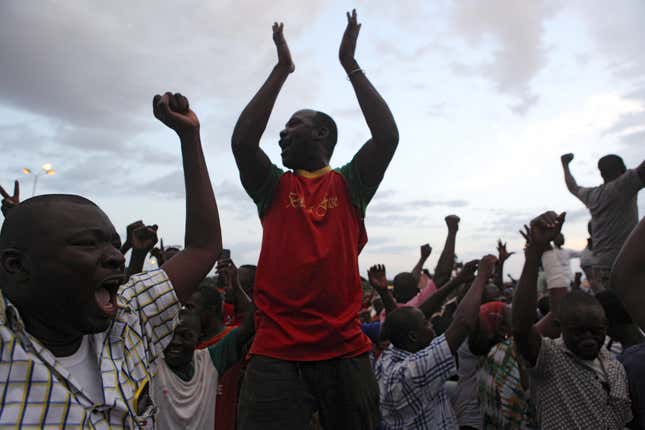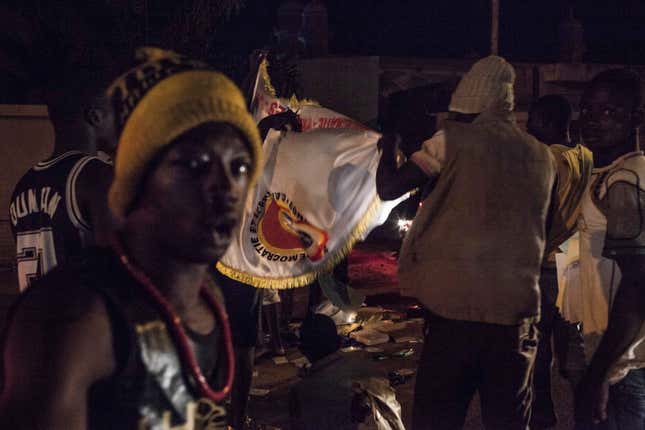 Burkina Faso, whose name translates as "land of honest men," is one of the poorest countries in the world but has begun to see its potential over the past decade. GDP growth has averaged around 7% over the past five years. It has the world's third-largest reserves of gold. Observers hoped elections in October would help cement political transformation in the country after decades of political coups, and a mix of military and constitutional rule since independence in 1960.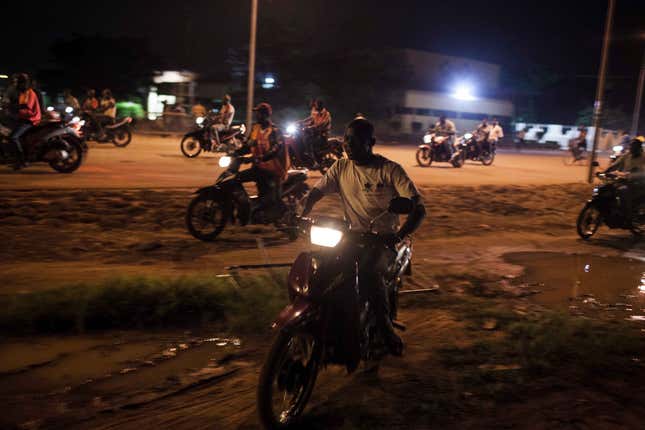 The African Union and Economic Community of West African States (ECOWAS) have both condemnend the coup. Stephanie Wolters, an analyst at the Institute for Security Studies in Johannesburg, suggests to Quartz that intervention is possible, especially since ECOWAS has been involved in assisting the country during its transition process. "The AU is not hamstrung," she said. "Both the AU and ECOWAS do not allow an unconstitutional change of power, they have the tools in place to intervene."