Côte d'Ivoire's remarkable economic recovery after years of unrest will be tested next month during the country's presidential election. One source of cautious optimism is that, contrary to what many expected, the country's post-conflict boom has not slowed ahead of the election.
Local businessmen say that fears of another bout of post-election violence—in 2010, fighting broke out after ex-president Laurent Gbagbo refused to hand over power, leaving 3,000 people dead—are overblown. Policymakers expect GDP growth of 9.6% this year. (The International Monetary Fund's forecast is slightly lower but still rosy, at 8.4%.) Today, Côte d'Ivoire is West Africa's second largest economy. A Reuters photo essay of Abidjan, the country's economic capital and main port, captures this reality: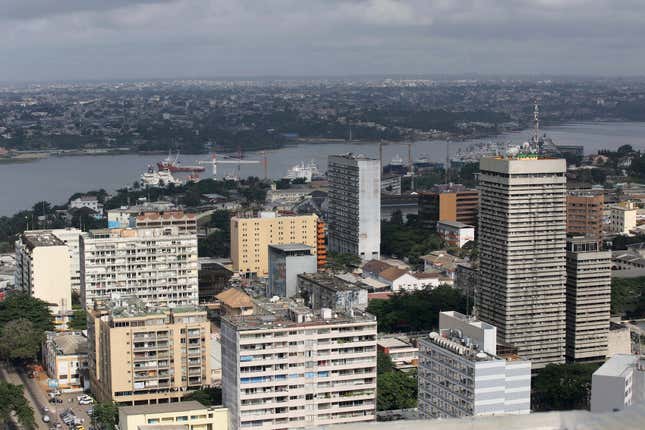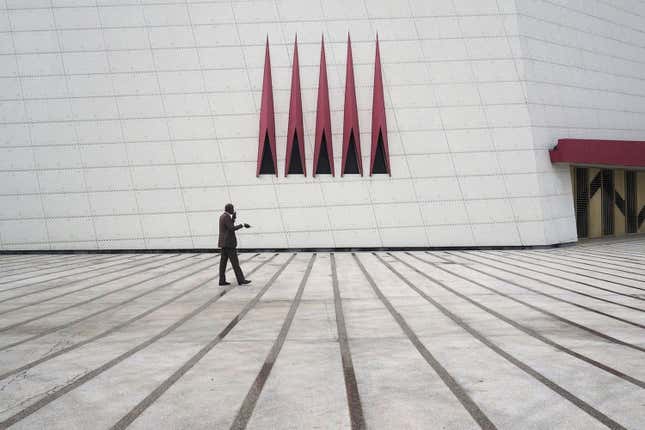 Aside from stabilizing the political environment, officials have opened the country for business by offering incentives like VAT exemptions and lowered tariffs. The World Bank's "Doing Business" report ranked Côte d'Ivoire one of the 10 best reformers this year and last year. By 2020, the government of Alassane Ouattara wants Côte d'Ivoire to be counted as an "emerging economy," alongside countries like South Africa and Nigeria, as opposed to a "frontier market," a label for smaller or riskier growing economies.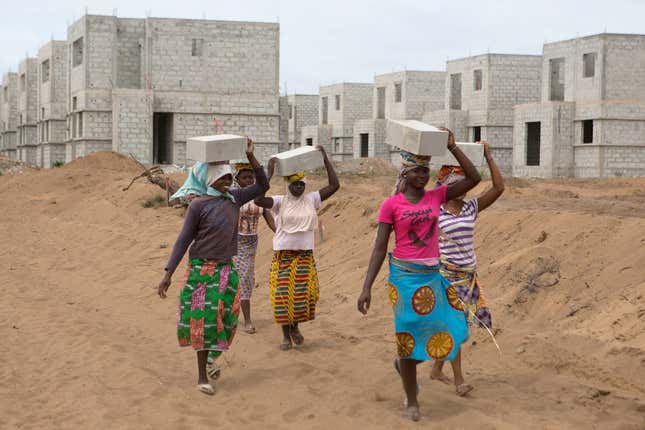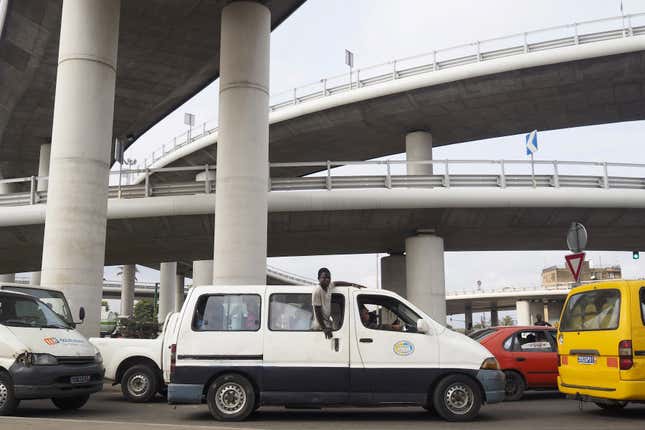 The African Development Bank is moving its headquarters back to Abidjan. Last week, Heineken also announced an investment of 100 billion CFA francs ($163.5 million) to build a brewery primarily to serve Côte d'Ivoire's domestic market.
No wonder the country is on a construction binge. As much as a third of its 2016 budget will go towards infrastructure (paywall) next year. New roads, bridges, apartment buildings, and shopping malls are cropping up in Abidjan, a city once called "the Paris of West Africa."