Manakara is a nondescript town on the south-eastern coast of Madagascar.
During the day, most of its residents either work on rice or coffee plantations, or go treasure hunting for bits of gold and sapphire in the rivers and mountains that surround it. With a population of 60,000 people in a country of 23 million, Manakara is small (the capital, Antananarivo, has some 710,000 people), and looks like it must be one of the poorer places in Madagascar—though statistics are hard to come by.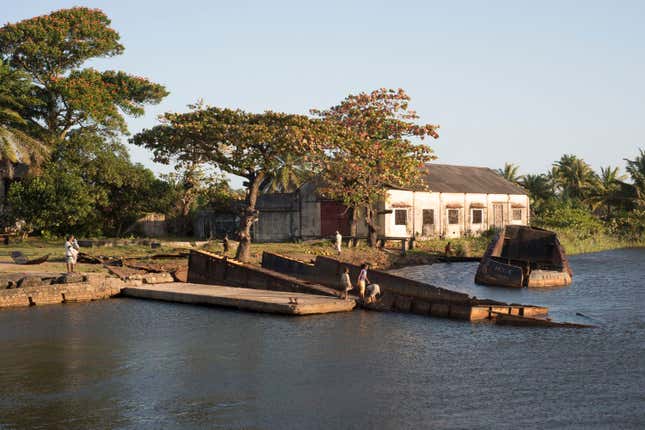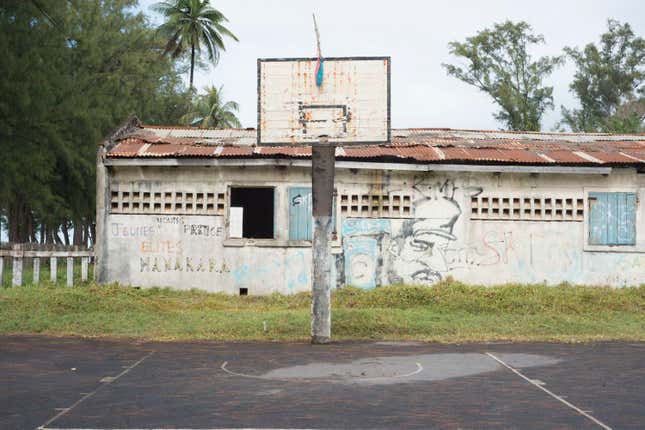 But at night the half-dozen or so karaoke bars spread across town burst into life.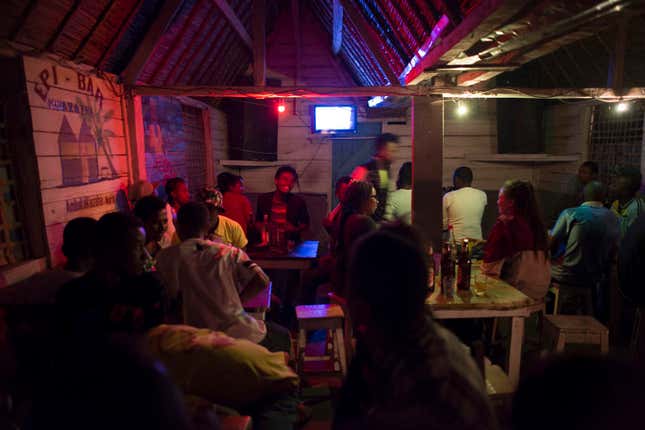 Singing here, and across most of Madagascar, starts at a young age and is deeply entwined with Malagasy culture. Bigger cities have movie halls, night clubs, and bars of various themes, but karaoke is popular everywhere.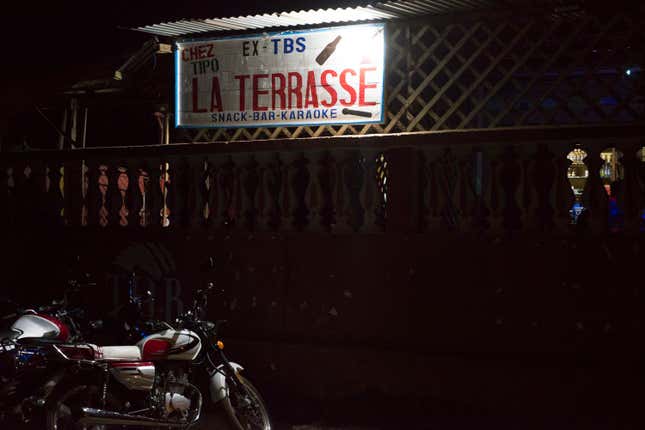 Nonetheless, the concentration of bars in Manakara is unusual. It might be due to the lack of other forms of entertainment in a relatively poor town.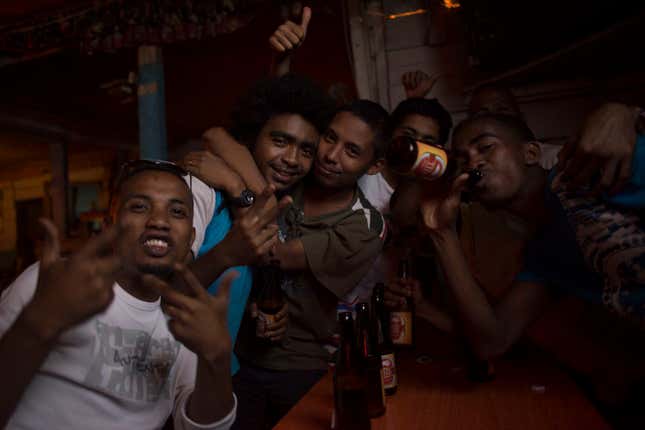 As a result, the bars in Manakara double up as community centers of a sort. Young mothers with their babies pack in, jostling for space with lone teenagers mouthing words to songs and stealing an occasional drink.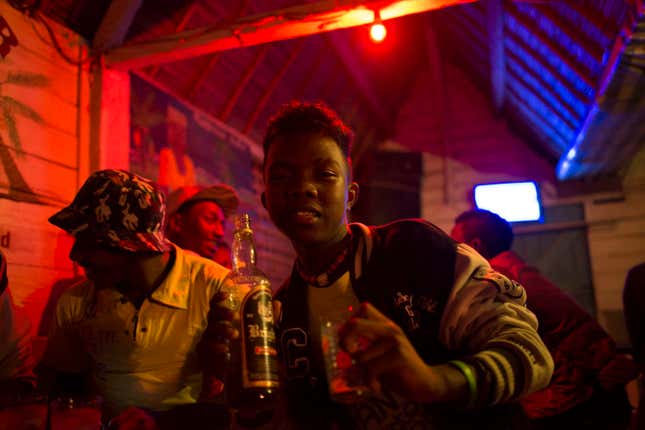 One mother, asked whether she thought the bar was an appropriate place for her young boy, replied: "No ideally its not, but nevertheless, its fun for him to spend time listening to music and being around the family."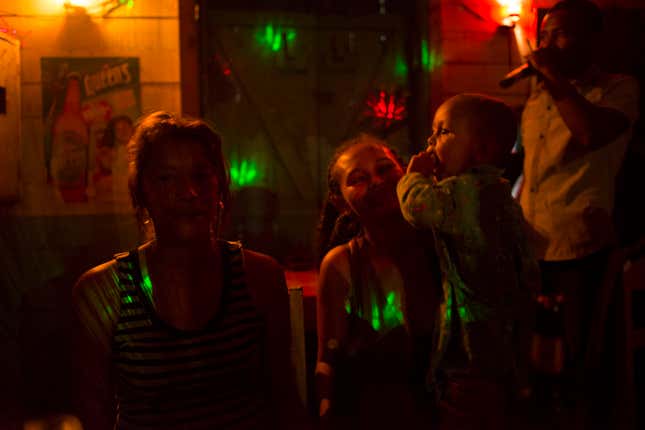 The bars themselves are perfumed with the smells of sweat, smoke, and alcohol. Cheap Chinese LED lights flash in the corners. Large white screens show the lyrics, projected via computers dating from the 1990s.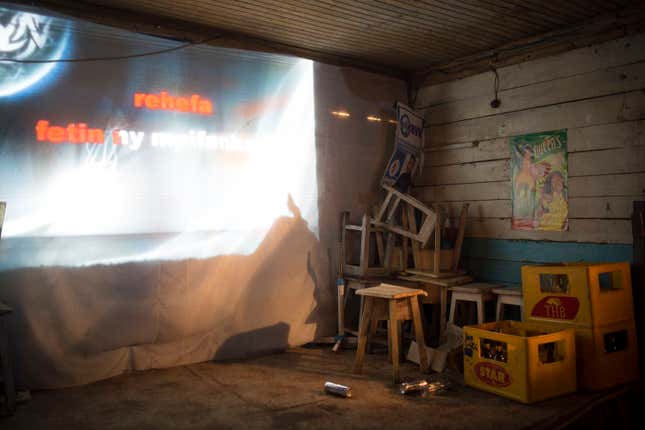 In dark crevasses, extra chairs are piled up waiting for more patrons. Malagasy beer and flavoured homemade rum flow late into the night without any restrictions of time.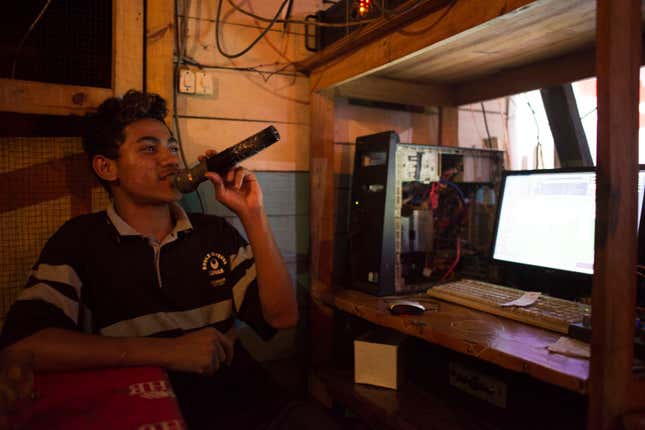 As for the music, it ranges from Mariah Carey to local Malagasy. Nothing is left unsung.
"Singing here in Manakara is a very popular hobby. A normal bar cannot open without karaoke," explains Tipo Arnold Stephano, the owner of a La Terrasse, a local bar, which started with a modest six tables and had to add 15 more within six months. Some of the establishments are tiny, with only four tables and people bumping into each other continuously.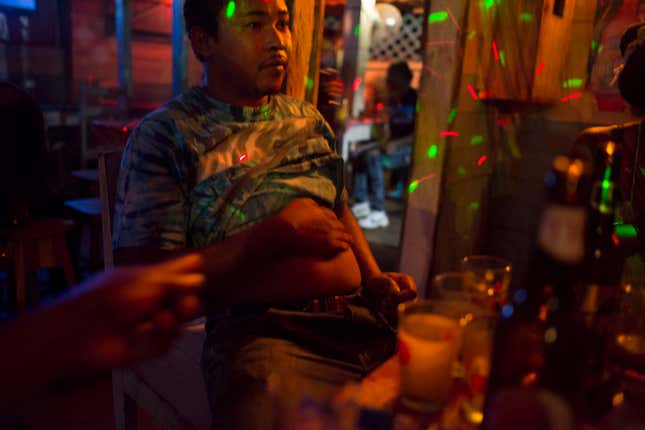 "The police are our friends, and are often here themselves," says Madame Felena, a portly, quirky woman in her mid 40s, and the owner of another bar, Karaoke Be Miditra.  "Couples even come to my bar to resolve fights singing songs of their choice."