Rwanda, the beautiful, lush green country they call the Land of a Thousand Hills, has done a remarkable job of turning itself round since the dreadful events of its recent past in 1994.
The many hills and not-overly developed terrain means it features many a breathtaking vista all around the country. It is also home to one of the few remaining species of mountain gorillas, a great attraction for tourists over the years.
And given this is a small land-locked country without many natural resources worth exporting, the hope has been that the resurgent Rwanda would become one of east Africa's prime tourist stopovers for visitors from Europe, north America and more recently Asian countries like China.
But the consumer tourism potential hasn't delivered on its early promise and some of the businesses tied in to the tourism ecosystem have struggled, especially owners of mid-range hotels.
In the last two years some 100 hotels in Rwanda have been put up for auction, after owners failed to pay back loans they took to build the hotels.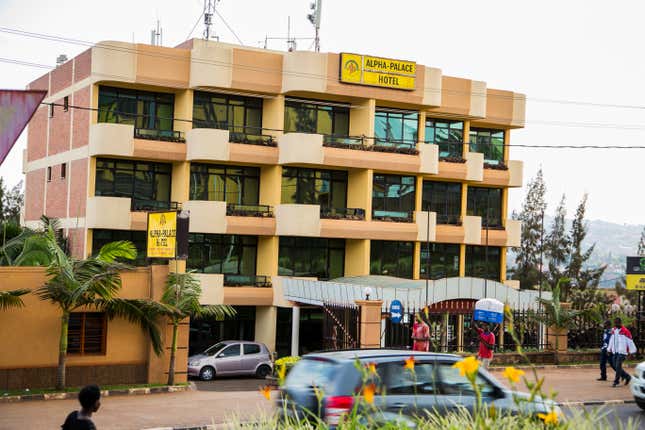 The hoteliers and investors had heeded a government call, starting in 2007, to build more hotels in response to its own forecast of a tourism boom, after it revamped and diversified the sector.
In the last few years business opportunists sold their property and took hasty bank loans to build hotels in Kigali and other parts of the country, with a target of filling the existing gap in bed numbers, as well as positioning themselves for the projected demand to be created by conferences.
But just a few years down the road, a big segment of these hotel owners have found themselves without clientele and therefore without revenues to pay back the loans, which has prompted banks to put the hotels up for public auctions.
Some of the business people blame government for their predicament, saying it misled them, after a promise that it would bring the visitors.
"By 2013, we had added 6,500 rooms, from the 300 available in 2007, but we are now trapped." Said Sylvester Mupenda, the president of Rwanda hotel group, whose own Eldorado Hotel was also auctioned.
"Many of us took bank loans. After we built the hotels, we didn't find enough people to host. Our hotels are now being auctioned by banks at very low prices," added Mupenda.
According to the World Bank, Rwanda's visitor numbers rose steadily between 2011 to 2013.
According to the Rwanda Development Board, a government department, in 2014 the country took in $304.9 million from 1.22 million visitors, but it seems the smaller hotels are not benefitting from this increase. And the government expects to generate up to $860 million in tourism revenues by 2017.
Big guys' game
The number of hotels in Rwanda has been growing; in 2009 the country had 188 hotels, this has grown steadily to 431 in 2013 with plenty of construction still going on particularly in the last two years.
To be sure, back to back terrorist attacks in Kenya have hurt Rwanda's tourism sector. With the introduction of the single tourist visa, Kenya, Rwanda and Uganda are often marketed as an East African package tour. Ebola scares which happened last year in some West African countries, also hurt the continent's tourism overall.
Industry insiders argue that Rwanda's banks didn't do a good job of offering long-term market advice needed by hoteliers, to limit the incessant investment in hotels even at a time the market had more than enough. But the problems with the overbuilt hotels in Rwanda seem to be as much as investment strategy problem as it is an overly optimistic forecasts.
"It's a purely business case, people borrowed money and failed to pay, the inability to pay could have been caused by a wide range of factors, government did its job" said Dennis Karera, the chairman of Rwanda Hospitality Association.
"For the banks what were their projections? How could they not read the market well and project these things yet they have a full department for this" said Karera.
Some banks, most of which are also reportedly selling off recently built hotels at a loss, have said poor management and a lack of strategic marketing with some hotels, was the main reason for the hotels' business failure because other hotels in the market are doing fine.
"How come other hotels are doing well, Lemigo hotel is not a 5-star hotel, and it is expanding, said Maurice Toroitich, managing director of KCB Rwanda (formerly Kenya Commercial Bank). "There are other hotels doing well in the same market, poor management must be a factor in some of the affected hotels"
Some hotel owners complain of unfair competition from lodges and guest houses which crop up around hotels, serving some regional and international visitors who opt for cheaper places, said Alex Bayingana, one of the affected hotel owners.
The embattled hotel owners have even written to the Rwandan president Paul Kagame, calling for his intervention into their predicament. But importantly, the government has indicated that there is still a gap in the hospitality industry.
Moving upmarket
And there appears to be. Recently, the government has focused on making Kigali "the conference tourism hub of East Africa". In recent weeks it has hosted events like Transform Africa and Interpol General Assembly and next year will host the World Economic Forum Africa.
This means the focus now is on high-end hotels for corporate visitors rather than lodgings for budget-conscious tourists.
Rwanda is also still in the process of completing the Kigali Convention Centre which, though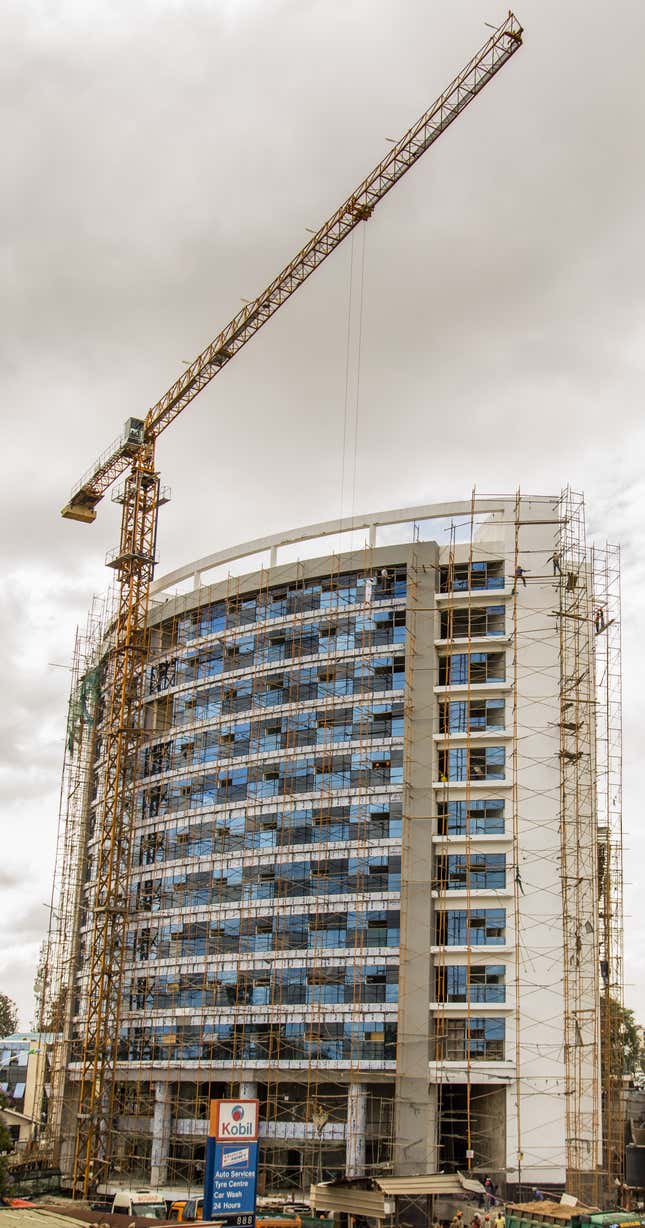 three years behind schedule, is expected to be ready in time for the World Economic Forum next May. The new conference center is expected to be another driver of demand for business guests.
To serve the business visitor demand,  ground has been broken for new top global hotel chains as well as refurbishments and upgrades of existing four to five star hotels. With names like Marriot, Radisson Blue, Sheraton, Golden Tulip, Kempinski and Zinc all making their presence felt.
Auctioning the smaller  hotels seems to be the quick market solution for banks to recover their investment, but it doesn't solve the fundamental problem of oversupply at the wrong end of the market.  It seems like even those who buy the auctioned hotels will be stuck with them, if the issues in the hotel supply chain are not addressed.