In the last few days, the news of Jose Mourinho's sacking has been the biggest news in world soccer. The manager, just over two years into his second stint at Chelsea, was fired after a poor run of results which had left the league champions and its expensively assembled squad facing the humiliating prospect of being involved in a scrappy battle to avoid relegation from the English Premier League.
While Mourinho's name and cult personality has dominated the headlines, Michael Emenalo, a Nigerian ex-international who is now Chelsea's technical director, has also come into the limelight, so much so that some fans are even calling for his head. For someone with, at best, an average professional football career, his rise to become a close and trusted ally of Russian billionaire and Chelsea owner Roman Abramovich and one of the most powerful men in football is quite remarkable.
Emenalo's football career began in 1985 at Enugu Rangers, one of Nigeria's oldest football clubs and a year later he enrolled at Boston University where his academic ability impressed university officials who advised him to pursue a career in law rather than professional football. Emenalo chose football and his professional career spanned two continents and six clubs. His international career saw him turn out 14 times for the Super Eagles with his best moments being appearances at the 1994 World Cup against Argentina and Greece. Mostly anonymous and away from the spotlight, Emenalo endured a journeyman football career mostly with clubs in lower divisions in Europe.
Retiring from active football in 2000 after turning out for Israeli club, Maccabi Tel Aviv, Emenalo returned to the United States where he eventually joined the Tucson Soccer Academy as director of player development in 2006. But Emenalo did not stay in the role too long as only a year later he was offered a route to the big time by Avram Grant, his former coach at Maccabi Tel Aviv.
Grant had been hired by Chelsea in 2007 to replace Jose Mourinho after the Portuguese was sacked in his first stint at the club. Following his appointment, Grant brought in Emenalo as Chelsea's chief opposition scout, a role he held till 2010 when he replaced Ray Wilkins as Chelsea's assistant coach. Twelve months later, Emenalo landed his big break as he was appointed as the club's technical director thrusting him into a key role as he became in charge of overseeing recruitment strategy and shaping the club's playing personnel. Emenalo's work as technical director  has been crucial to changing Chelsea's financial model as the club, in light of UEFA's Financial Fair Play rule which prevented clubs from spending beyond their revenue margins, could no longer solely depend on the deep pockets of its Russian billionaire owner.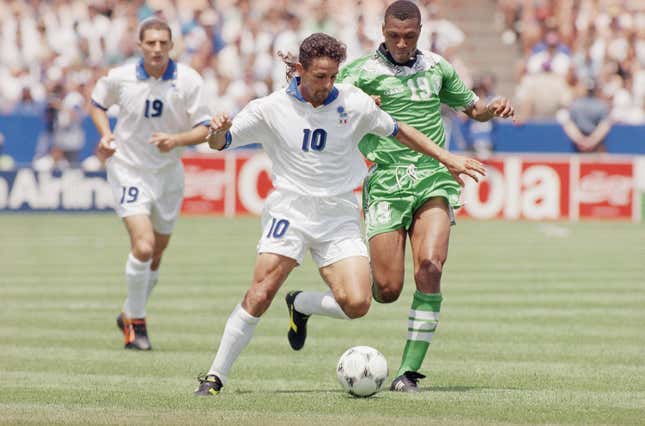 Inevitably, his role meant constant interaction with Roman Abramovich. Now a prominent member of Chelsea's board, Emenalo stands out as the only member with tangible football experience. The other members, Bruce Buck, Eugene Tenenbaum and Marina Granovskaia all have long standing personal or business relationships with Abramovich leaving Emenalo as the man with unique football insight and thus earning the trust of Abramovich on football related matters at the club.
It's an important role at a club where the owner has spent liberally. After an initial outlay of £140 million to purchase Chelsea Football Club in 2003, Abramovich has now spent up to £2 billion on the club. As the club's financial model evolved, Abramovich's investment also changed from hand-outs to interest-free loans now valued at more than a billion pounds. The club itself had run up cumulative losses of around $1 billion in in 10 years to 2014/15 season. Most of those losses come from expensive player signings which now comes under Emenalo's role as technical director.
Operating as a buffer between the board and the manager, Emenalo has become a powerful man at Chelsea thus limiting the powers of the manager. In 2013, when the news of Mourinho's return was confirmed, Emenalo offered to resign (paywall) knowing that Mourinho might be averse to the club's new structure which limits his powers but as a testament to his rise in stature, Abramovich turned down his resignation. In the aftermath of Mourinho's sacking, when the club needed to make a strong statement to clear the air on circumstances surrounding the Portuguese's departure, it was Emenalo who was put forward.
"It was a decision taken to protect the interests of the club," Emenalo said during an interview with Chelsea's own cable TV channel. "While there is huge sentiment for the individual, who has done so much for the club, the fact remains Chelsea football club is in trouble. The results have not been good. There obviously seemed to be a palpable discord between manager and players and we feel it was time to act. The owner is forced to make what was a very tough decision for the good of the club."
Chelsea fans, dominated by Mourinho loyalists, were upset Emenalo never even mentioned by the former manager by name, at times referring to Mourinho as "the individual".
As the dust around Mourinho's sacking settles, it appears more likely Emenalo had a more of a say in the final decision than was previously imagined. In less than a decade, the little known Nigerian ex-international has gone from simply being a member of the club's backroom staff to deciding the fate of the most successful manager in the club's history. Even though Emenalo has come in for severe criticism from Chelsea fans who remain hugely sentimental towards Mourinho, he retains the trust of Roman Abramovich who, going by all indications, possibly considers Emenalo to be the new 'Special One'.