*Updated with tweet response from Shagaya.
On Wednesday (Jan. 27) Sim Shagaya, the superstar serial entrepreneur of Nigeria's fledgling e-commerce sector stepped down from his role as chief executive of Konga.com, the country's top online retailer. It came as a shock to many of Konga's customers and partners but to those who'd been watching closely the rumblings of bad news had been coming for some time.
Shagaya's departure from a day-to-day role comes less than two weeks after Konga fired about 10% of its workforce saying it was a move to restructure the company to achieve operational efficiency and business effectiveness.
"The decision to restructure and realign our company's focus to be more agile in the prevailing local economic conditions is not one that was taken lightly," it said in a statement.
But people close to the company believe the layoffs at Konga, which Shagaya founded in 2012, may have been prompted by the company's major investor, South African media giant Naspers, asserting more control of the company in which it has a 50% stake.
"About 80 people got fired, very solid people who are veterans of e-commerce in Nigeria, said one person close to the discussions before Shagaya stepped down. "The problem is Sim Shagaya's investors may be taking control of the company," this person said on condition of anonymity because they do not have permission to discuss the matters publicly.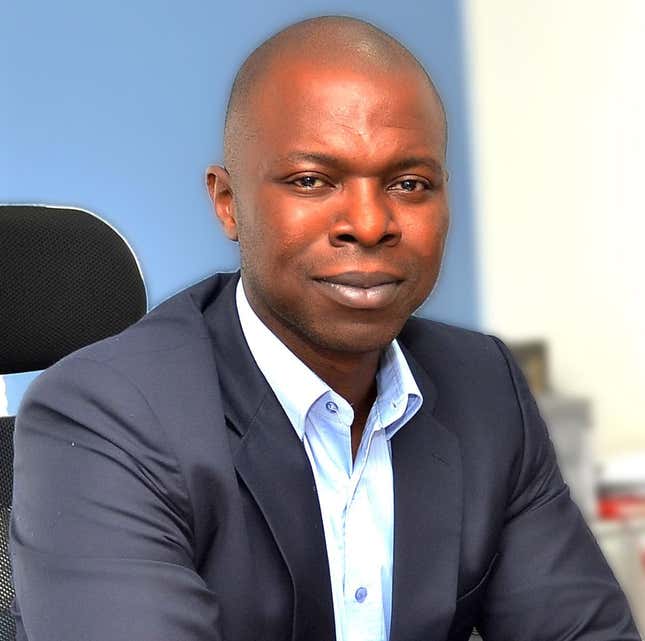 Shagaya, who will become chairman of the board, stepped down following a meeting in Amsterdam this week. Another source claimed he had become increasingly dissatisfied with an apparent loss of control at the business he started. He was left with two options. The first was to raise new funding for an IPO, an unlikely prospect in Nigeria's equity markets for a new tech company at the best of times, and completely unrealistic in a market which has lost huge value in tandem with dwindling oil prices. The only other option would have been to formally give up day to day control. Shagaya did not respond to requests for comment this week. But after publication he tweeted: "Being Chairman of Konga is a goal I've had & shared with my partners since 2013."
Growing pains
But Konga is not alone in facing difficulties in Nigeria's emerging retail sector. Other major Nigerian e-commerce companies are also laying off workers and struggling to appease investors who may be starting to wonder about getting returns on their investments. Jumia Nigeria fired up to 30% of its workforce which affected about 300 workers in October. Then DealDey, a kind of Groupon daily deals site, earlier founded by Shagaya in 2011, fired 60% of its workforce, just about a month after it raised $5 million from AB Kinnevik, a Swedish investment company, which also backed Konga and most recently led a new round into Iroko TV, the so-called Netflix of Africa.
As Nigeria's economy has grown to become Africa's largest, there has been an expectation that the growing middle classes would drive the move to a consumer-led economy. Though Nigeria's consumer retail sector is severely underdeveloped, investors had helped build an e-commerce sector which is Africa's biggest valued at $13 billion by some estimates and growing by 25% annually. E-commerce startups in the country have raised tens of millions of dollars to expand and overcome infrastructure problems and logistical challenges in their attempt to convince more of the over 180 million Nigerians to shop online. But it's been a tough battle. It's been particularly tough for the big names, as they've restructured with strategic reviews, layoffs, management reshuffles, and even warehouse closures in a bid to lower costs.
Chris Folayan, Co-CEO of MallforAfrica, a platform that allows Africans to shop at some of the world's leading stores including Amazon and top designer Ralph Lauren, said most of the companies  laying off workers are those that operate warehouses to manage goods. He argues the cost of running a warehouse is very high and the companies doing so often have to cut costs elsewhere. Needless to say MallforAfrica doesn't run a warehouse.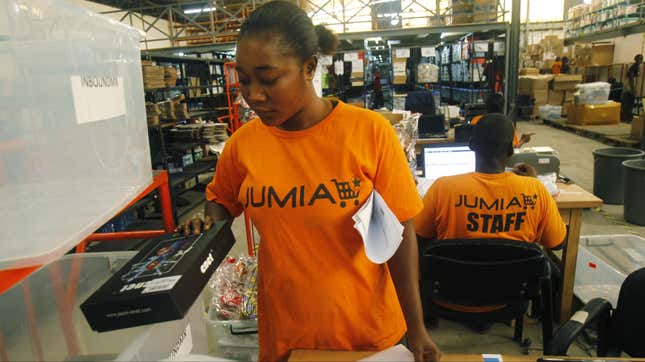 While agreeing the cost of running a warehouse is high, Gbolahan Fagbure, co-founder of online groceries store Supermart.NG said the layoffs do not necessarily suggest all  Nigerian e-commerce companies are facing tough times. He thinks the current state of the economy may be affecting the sector. Retailers who import many items will be particularly hurt by the parlous state of the Nigerian naira.
Shagaya, in an interview a few weeks before his resignation, agreed with the impact of the wider economy on e-commerce. "These headwinds will likely last through 2016. Consumption growth has slowed for a number of reasons and I believe this is the reason for the layoffs you are seeing not just in e-commerce but in many sectors across the economy. The larger, savvy, global investors understand that e-commerce is a marathon and I'd be surprised if the short term bumps we are experiencing deter continued investment," Shagaya said.
As it turned out, perhaps his own investors were not as patient as he might have expected.
The trust factor
Even as the economy and other factors continue to create bottlenecks for e-commerce companies in Nigeria, founders of several e-commerce companies believe the biggest challenge for them is tackling the lack of trust which they said is still discouraging many Nigerians to go online to shop. They supported their view by comparing Nigerians who are using social media on a daily basis and those who are shopping online. They believe the biggest challenge is not really about increasing mobile and internet penetration rates, instead, they said they are attempting to gain the trust of Nigerians.
"Regardless of the brand that many internet companies have built in Nigeria today, many people still want to walk into an office to have a face-to-face transaction rather than completing their transactions online," says Onyeka Akumah, chief marketing officer at Travelbeta.com, Konga.com's former vice president and Jumia Nigeria's former director. Akumah believes the problem will eventually be overcome as e-commerce companies prove themselves to be more convenient and competitive.
The lack of trust in ecommerce has forced the companies to devise new strategies to encourage more Nigerians to shop online, one of such is the introduction of the pay on delivery option which is still the most preferred method of payment on Konga and Jumia. Even Uber has decided to go with cash payment in Nigeria. For e-commerce platforms that cannot afford to offer cash on delivery, they are either devising new means such as MallforAfrica's webcard, or are limiting themselves to serving the very small proportion of the potential consumer base that has embraced online payment.
Waiting for Amazon
None of the founders of e-commerce companies who spoke with Quartz said their investors were pushing them too hard and demanding profitability. Fagbure and Folayan said their investors are well aware of the challenges of the market and are patiently seeing their companies through the growth phase. Akumah on the other hand said Nigeria's e-commerce sector has two major types of investors—long-term Joe and short-term Mike. For the entrepreneur, he said the choice of investors would be guided by what the founder is trying to do.
For investors in Nigeria's e-commerce sector, there are limited available exit options—spending years to build to an IPO, merging with other companies to form a bigger enterprise, or selling to a major company, preferably the global leader in the space: Amazon.
Presently, stakeholders in the entrepreneurship ecosystem in Africa see acquisition as the best option. Neal Hansch, Managing Director at Accra-based Meltwater Entrepreneurial School of Technology (MEST) says acquisition by big companies such as Amazon is not peculiar to Nigeria's e-commerce sector; he described it as a global phenomenon.
"90% of exits are via acquisition. It is like this across the world," says Hansch."The best exit option for African tech startups will still be acquisition by leading African tech companies or by global tech multinationals," he said.
Amazon is the preferred company many Nigerian entrepreneurs would say privately they'd like to sell to. However, the giant global retailer has no immediate expansion plans for Africa nor has it expressed interests in acquiring a Nigerian e-commerce companies. Another option could of course be China's retail behemoth Alibaba.
However, Akumah believes this mindset is not entirely a good one for the ecosystem. He thinks the focus ought to be on building sustainable businesses that focus on making customers happy with the best service or value being offered.
"Let the numbers speak for themselves and someone will knock at your door to learn or buy into the project. Be inspired to build a valuable business based on the valuation your customers put into the service you render. In all, be the go-to-player in your industry and let your business significantly impact your society, then everyone will notice its values and know your name."