Cape Town, South Africa
By 2030, more than half of African residents will be living in cities. These cities are being built, in large part, by China—from major roads to government buildings, apartment towers, and sports stadiums.
Since the 1980s, more than 500 million Chinese moved from the countryside to urban centers. While Chinese cities have problems with over congestion, pollution, and shoddy construction, there's much Africa can learn from the Asian giant. And more African architects and designers can have a hand in the design and construction of the continent's new cities.
Christian Benimana, a Rwandan architect with MASS Design Group, is leading this effort with a new design and architecture school in Kigali in hopes of training a generation of African architects to guide the continent's massive population and urbanization boom.
Benimana spent eight years studying architecture in Shanghai, and learned a lot about what African cities should emulate and reject from China.
"I have to admit, I admire their [China's] ambition and drive," Benimana tells Quartz after speaking at the Design Indaba conference in Cape Town, South Africa on Feb. 19th. However, one failure of Chinese cities is how often they are simply duplicates of one another. They're constructed using the same urban design with little attention paid to maintaining a city's unique character, cultural history, and needs.
"What community do you want to create? What kind of society do you want to create? It's easy to come and put in a housing development, but it's another to think of housing as a social fabric that has to accommodate different levels of income and social backgrounds. It's different than building 50 houses that look alike," he says.
Benimana spoke to Quartz about what this new generation can learn from China's urbanization. The following has been edited for length and clarity.
Quartz: What are the biggest urbanization challenges for Africa?
CB: If you look at the population growth in Africa over the next 15 years, 30 years, the numbers are scary. We are doing so little right now that catching up with that population boom is going to require some serious creative thinking. We have a chance to start from a blank canvas and do it right, but the pace we're doing it—development, putting up cities—is not allowing us to take a moment and say wait a minute, what do we want our cities to be like?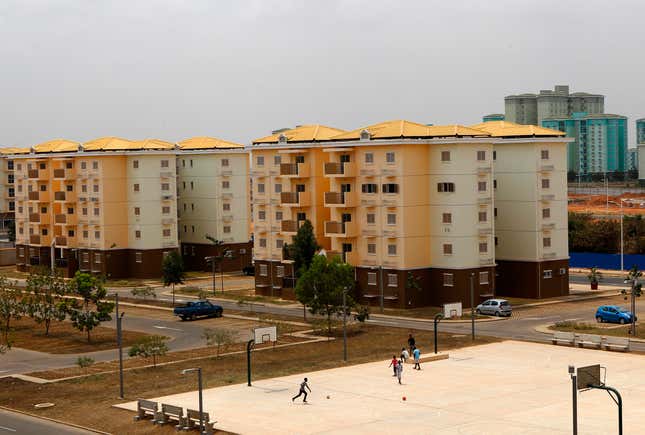 Q: Were there any examples from your time in Shanghai that African cities can use as an example?
CB: In Shanghai, these lane houses [traditional alleyway homes, also known as lilong, built in the 1920s and 1930s that have gradually disappeared] were designed around a specific living style. It was surprising to see the resistance people had when the government proposed to demolish them because after so many years and so many generations, people had come to embrace that way of life and make it their own. Now, people are marketing new developments, saying, "You can't live like that anymore, that's old China, that's the bad China. Now you are a rich country, and you need to live like [you're] in London or Europe." And that's wrong.
It's the same thing in Africa. We have a rich, rich culture and resources that we can tap into to come up with an interesting architecture. There's a rich cultural heritage in Africa and a variety of lifestyles and traditions. You just can't waste it, and if you continue "market architecture," this thing you can import or have someone else come and impose it, then you create a stigmatization of what exists here.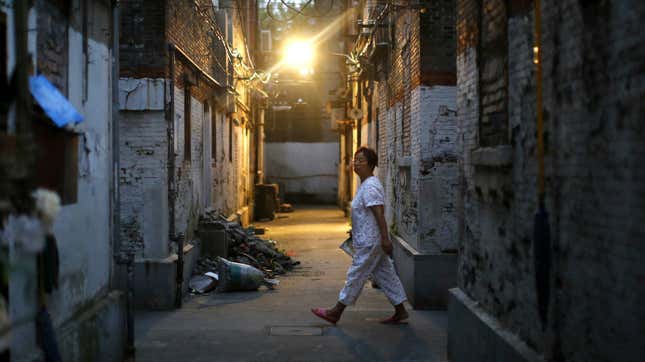 Q: What should African cities not emulate from China?
CB: Not focusing on the purpose of the development. So you do something and it works really well, but you forget to keep the original reason why you did it as you make iterations or replicate it or implement it somewhere else. You see it as a done deal, a well thought out solution that you can just duplicate in thousands and millions of copies. That's something China does really well, but I think it's a bad idea.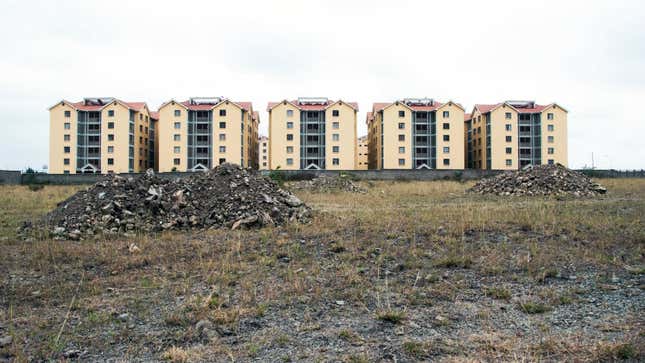 Q: And what should architecture strive to do?
CB: It's a process that should be informed by what exists, not a process that informs what should exist. We used a simile yesterday that an architect is like a conductor of an orchestra with economists, engineers, and civil societies. We need to talk to politicians talk to everyone and make the transition from the natural environment to the built environment as natural as possible. That's the mission of the architect.