There are few things that all South Africans share across economic, racial and ethnic lines but one of those things—a special way of grilling meat called braai—is about to make its debut in America's deep south.
Chesanyama, a popular South African braai restaurant chain, plans to launch its first US store in Tennessee later this year and hopes South Africa's love of 'braaing,' which is celebrated from townships to suburbs across all communities in South Africa, will appeal to meat-mad Americans.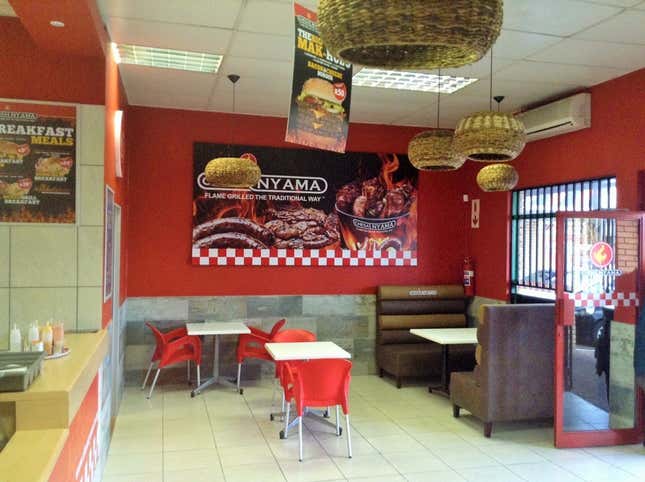 The word braai comes from the Afrikaans for braaivleis, or "roasted meat." Chesanyama is a twist on shisha nyama, Zulu for 'burnt meat,' and township slang for the ritual-like grilling activity, which adheres to strict rules differentiating it from barbecue. South Africans so love braaing, they've co-opted the country's national Heritage Day holiday every September as "National Braai Day."
"We think that as most nations celebrate as families together over a BBQ, why not give them the taste of braai the traditional African way?" founder Stelio Nathanael told Quartz.
Nathanael is something of a franchise king in South Africa. In 2009, he founded the popular Fish & Chips Company, which he sold to South African franchise group Taste Holdings in 2012 for 65 million rand (approximately $7.8 million at the time), the same year he launched Chesanyama. Nathanael and his wife Praxia now run Chesanyama through parent company Gold Brands Investments, along with several other fast food brands.
Since its launch, Chesanyama has grown to 320 stores in South Africa with approximately 3,000 employees, and has a presence in Namibia, Zimbabwe, Botswana, Zambia and Mozambique, where according to Nathanael, it has double the turnover it sees in South Africa.
With popular menu items like boerewors (sausage), frame-grilled meat cuts, chesa chicken and ribs and quadruple patty burgers, Chesanyama reflects the typical menu available at a South African braai, minus the time and energy to produce (no small feat, if you survey any accommodating braai host.)
Nathanael chose to open Chesanyama's first US outlet in Franklin (pdf), close to Nashville, because it's home to an expat South African community, he says. He's hoping that Chesanyama's South African flavor will help the restaurant stand out in a US fast food market already crowded with popular American barbecue chains.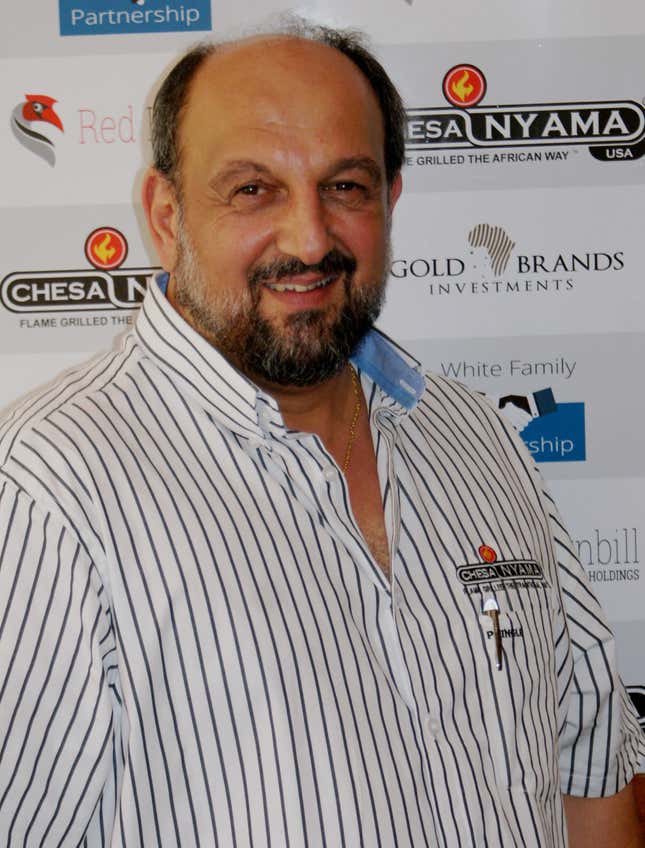 "We are not just taking Chesanyama to the US, but we are taking our African culture [and] heritage, Nathanael told Quartz. "We want the Americans to taste our culture."
To take the franchise into the US market, Gold Brands is partnering with South African-based industrial holdings firm Red Hornbill and the American-based White Family Partnership. Red Hornbill and the White Family will pay establishment costs, according to the terms of the deal, with Gold Brands providing logistical support for product lines, branding, menu costing and strategic support.
South Africa has already had one franchise export success story in Nando's, a 29-year old flame-grilled chicken chain that has stores in the UK, South Pacific, Asia, Middle East and Africa.
Chesanyama initially wanted to expand into the UK first, in time for the 2015 Rugby World Cup, but the US expansion materialized first, says Nathanael, who added that the company still hopes to open in the UK.
There are already over 200,000 fast food restaurants in the US. To claim a share of this market, Chesanyama will have to compete against hundreds of well-known local and regional BBQ brands. But its biggest challenge will be overcoming Americans' patriotism and conservatism. Chesanyama will have to maintain its identity and culture while up against established competitors.
The company will use meat and fresh produce from the US, but import its spices, sauces and other non-perishable products from South Africa. The menu, according to Nathanael, will be similar but will allow for slight adjustment for the US market.
With its growth trajectory, Nathanael thinks now is the right time for Chesanyama to expand and is confident the US market is hungry for something new.
"We want to show them how we do it in South Africa," Nathanael said. "We can't bring everyone here, but we can bring braai to the world."