Footage of police beating protesters at a demonstration in Nairobi has outraged the Kenyan public and raised the specter of election violence ahead of the country's presidential and parliamentary elections in 2017.
Police fired tear gas and beat demonstrators with batons and truncheons as they gathered outside of the Independent Electoral and Boundaries Commission (IEBC) yesterday to call for its dissolution. Supporters of Raila Odinga, head of Kenya's main opposition party, say that an impartial election is not possible with the current commission. Some of the protesters were holding bags of rocks and had thrown them at police officers.
A video shot by local media shows police officers kicking and stomping on a man lying motionless on a curb.
The video and other photos circulated widely on the internet on Tuesday (May 17), prompting the hashtags #StopPoliceBrutality and #JusticeForNgatia, after what is believed to be name of the man beaten in the video, to trend.
One reason why public anger has been so swift and overwhelming is Kenyan police have a poor reputation. Law enforcement is better known for demanding bribes from citizens than protecting them from crime. As police have been given more license in the wake of attacks by the militant group al-Shabaab, extra-judicial killings and disappearances have become a problem. According to an investigative report last year, Kenyans were five times as likely to be shot by the police than a criminal.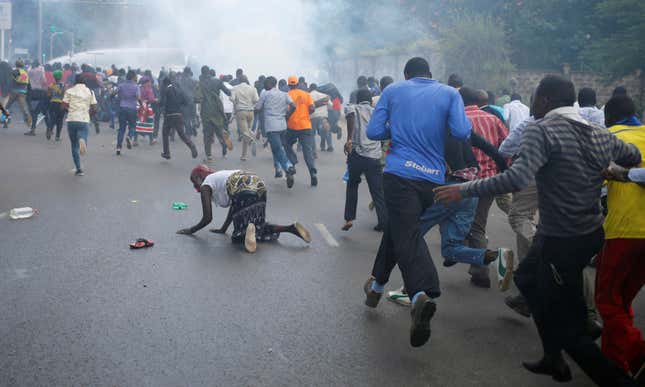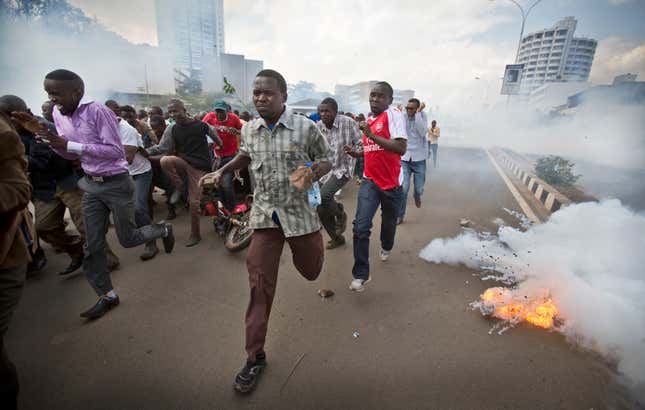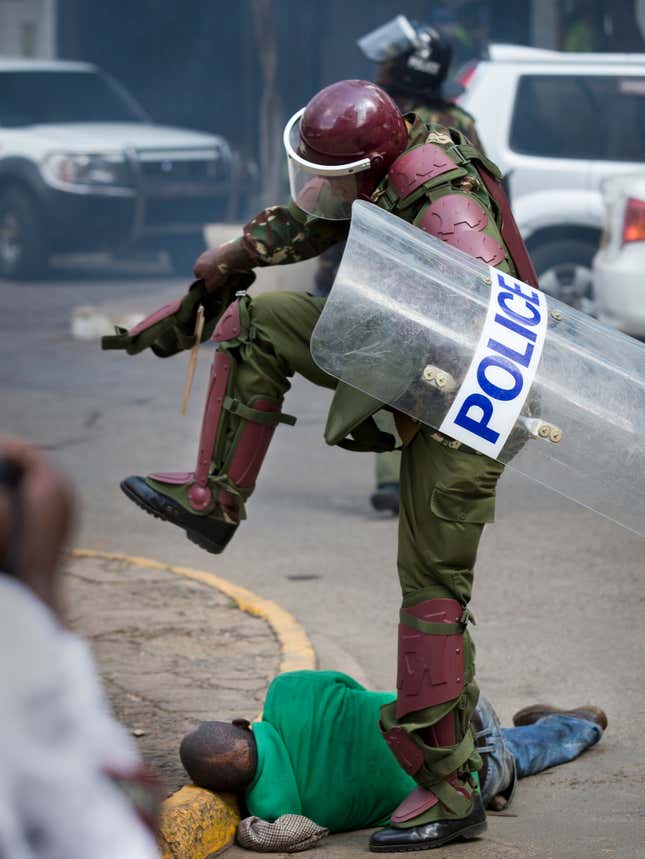 The police are known for resorting to force quickly to shut down protests. This is the third clash between IEBC protesters and police in less than a month. Last year, police fired tear gas on children and teachers during a protest over the sale of the school's playground to a real estate developer.
The Law Society of Kenya, a trade body for the legal profession, as well the governor of Nairobi, Evans Kidero, another likely contender in the 2017 election, both condemned the police for beating citizens who were demonstrating legally. Police said they would launch an inquiry into the incident.
US ambassador to Kenya, Robert Godec, also criticized the police response. "The United States deplores the excessive use of force by the Kenyan security services and the violence around the demonstrations," he said today.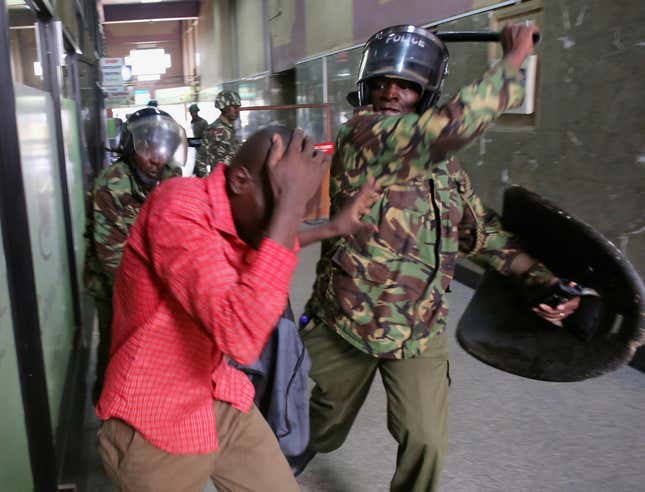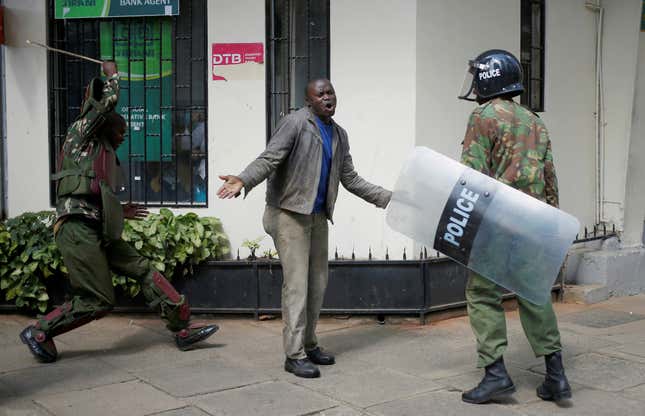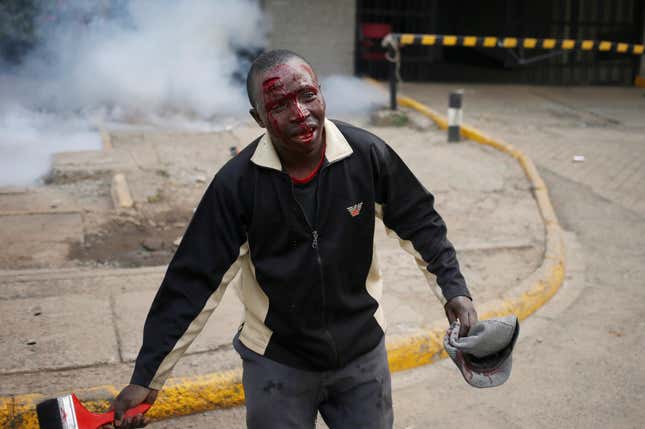 The violence raises concerns about how next year's elections will go. After a disputed presidential election in 2007, violence spread across the country, leaving 1,200 dead (pdf). The results of the 2013 election that put Uhuru Kenyatta in office were also disputed, but remained peaceful. Odinga, who lost the 2013 election, is expected to face his rival again in the polls in August.
Pre-election clashes may continue. Odinga said on Twitter that he will continue rallying demonstrators outside the IEBC, despite criticisms that he is risking the safety of his supporters to further his campaign.