A hip hop studio in Ouagadougou, capital of Burkina Faso, helped jumpstart one of Africa's most successful democratic transitions. Now it has burned down for the second time in less than a year.
Studio Abazon, built and managed by the prominent Burkinabe rapper and activist Serge Bambara, caught fire this week while Bambara, better known as "Smockey," was in Nairobi to speak at the Quartz Africa Innovators summit.
"It may have been an accident, but I am obliged to say it is very disturbing to me," Smockey says. In the early evening of July 18, his neighbors heard an explosion and saw flames, despite the fact that it was raining. Smockey's neighbors as well as the fire brigade put the fire out, but all of his equipment and belongings had already burned.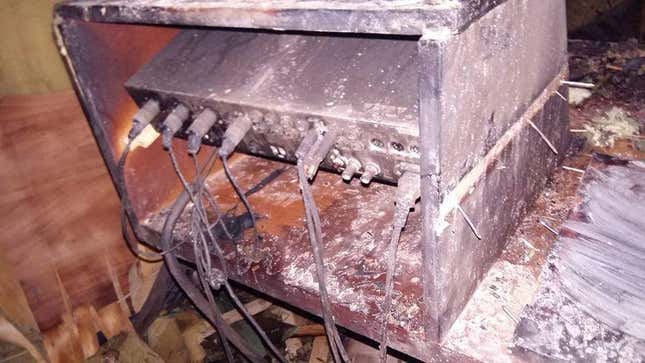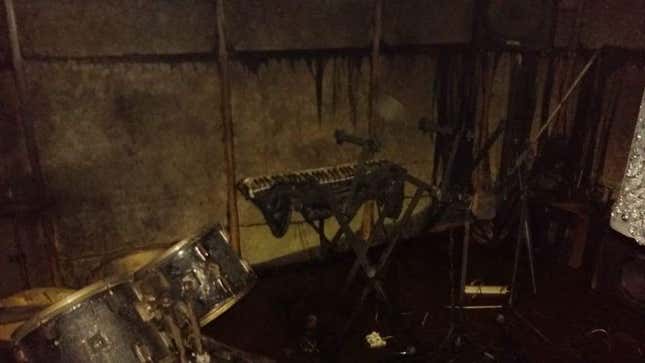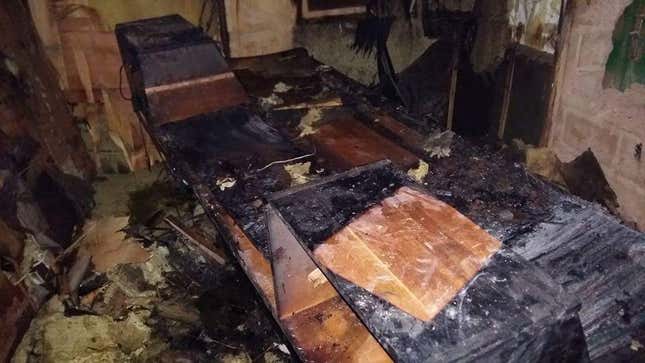 Studio Abazon, whose name means "quickly" or "with urgency," has been producing what Smockey calls "uprising music" since 2001. Songs that mixed traditional and modern sounds called on youth to push for real democracy in a country predominantly run by leaders who came to power by force. Because the music was new, the authorities largely ignored it.
The music, as well as work by Le Balai Citoyen ("The citizen broom"), a grassroots organization that Smockey helped start, resonated with the public. In 2014, protests toppled Blaise Compaoré after nearly three decades of rule, and late last year Roch Marc Kaboré won a peaceful election that was held up as an example for other countries.
But the recent fire at Studio Abazon is a sign that the transition is far from over. The studio was first burned down during an attempted coup by Compaoré last September, when soldiers loyal to the former president fired anti-tank rockets into the building. Smockey had only just finished rebuilding it after that attack when he heard the news of another burning this week.
Smockey says that thanks to the success of the uprising, he and his fellow activists have so many enemies that the arsonist (assuming there was one) could be almost anyone.
"The ones who were our friends before the revolution can be our enemies today," he says, referring to the former opposition party that is now in government. "We helped them have this power, but we are not friends because we are still sentinels."
Smockey says other potential culprits include Compaoré loyalists and social movements started by political parties. Either way, he has become more of a target.
"Maybe today it's more difficult for us because now we have gotten famous," he says.
For now, Smockey is waiting for the analysis from the police. His neighbors and friends are keeping watch over the studio, staying up through the night talking and drinking tea. Some of his friends have talked about crowdsourcing funds to rebuild the studio, something he refused the first time it was burned.
He says he's devastated by the burning but not deterred. "We need to act. Instead of saying Africa is always poor, there is aways war, there is no respect of constitution, you have to act."
Meanwhile, Le Balai Citoyen movement is growing he says. His current goal is to mobilize more Burkinabe youth to enter politics ahead of the next election in 2020, when the current president's term ends. "We have to change everything," he says.