Scientists at the University of Cape Town's Drug Discovery and Development Centre (H3D) say they have found a new anti-malaria compound "with potential for both treatment and prevention of malaria."
The compound, which is set to be developed and is referred to as 'UCT943', is the second candidate selected for development after the drug center (H3D) in 2012 selected the MMV048 compound for assessment. But so far, the researchers say the newer compound "may be more potent against the malaria parasite" and could also "be easier to formulate."
Professor Kelly Chibale, founder and director of H3D, says the new compound "has potent activity against all stages of the malaria parasite life-cycle and has the potential to block transmission of the parasite from person to person."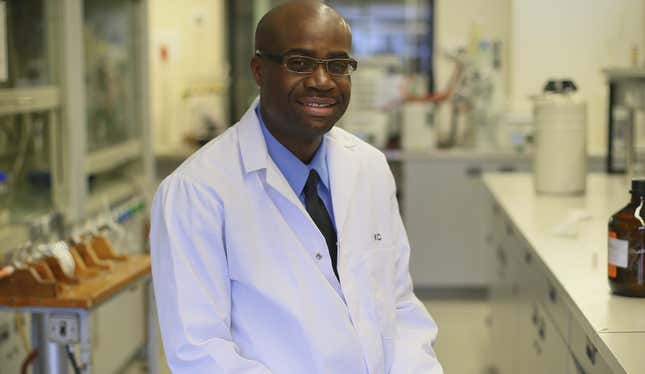 In the long-term, following development and further testing as well as validation, Chibale says UCT943 "could contribute to the eradication of malaria."  Chibale estimates pre-clinical assessment of the new compound to take 18 months.
With 90% of malaria deaths in 2015 occurring in Africa, the disease continues to be a bane on the continent. But in line with general progress being made—malaria mortality rates have fallen by 66% among all age groups and by 71% among children under 5 in Africa since 2000, according to the World Malaria Report 2015—H3D's new compound could speed up the process of eradicating the disease in Africa as has been done in Europe.
The Bill & Melinda Gates Foundation has shared its ambition to help eradicate the disease by 2040.