A generation of Nigerian kids may grow up having a new set of superheroes who aren't policing the streets of Gotham, but beating the bad guys much closer to home.
While global names like DC's Superman and Batman and Marvel's Spider-Man and Iron Man have held sway for years, local comic and animation start-ups are working at creating local superheroes. Guardian Prime, a superhero created by local comic start-up Comic Republic, fights crime in Lagos. June XII, created by Lagos-based Vortex Inc, battles bad guys to "put an end to corruption." Nigeria's battle against the scourge of corruption is a long-running narrative with successive governments and leaders.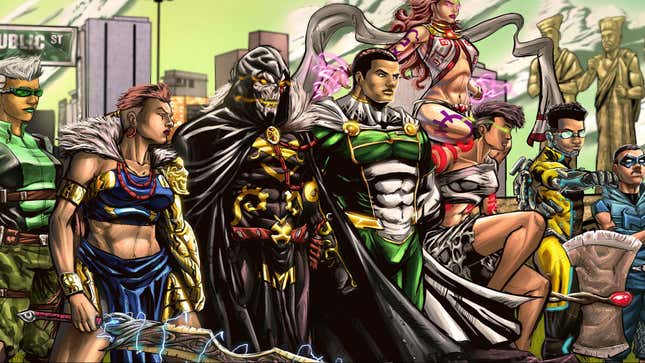 This weekend, more superheroes will be unveiled as Nigeria's comic creators gather for the Lagos Comic Con. The event, in its fifth year, is described as a "market place and a platform for the exchange of ideas." Film, animation and gaming ideas are expected to be discussed by various panels of industry insiders.
Over time, local comic start-ups have gained traction. Downloads of Comic Republic's comic book issues have grown to reach 25,000, gaining a loyal following. This is likely down to local comic start-ups creating superhero characters and universes with Nigerian names and stories, making them relatable.
While Nigeria's exports are dominated by oil industry, two of its fastest high-profile exports in recent years have been Nollywood movies and local Afrobeats pop music. While the local comic industry is still very much a niche sector the budding creative talent at Lagos Comic Con will be hoping to ride on the back of the movie and music business to grow bigger.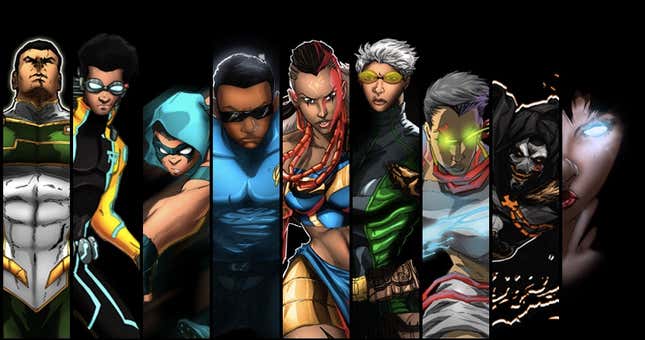 In Vortex's 'Spirit Universe', Kenga, one of its characters, boasts African juju, as one of his powers. One of Comic Republic's characters, Eru, holds a day job at University of Lagos while others have local Nigerian names and hail from some of the country's big cities. For a new generation of Nigerian kids, there will be superheroes who look and talk like them. Like the superhero characters, the Comic Con event is winning fans over. Attendance has grown from 300 in 2012, to 3,000 last year.