More African animation companies are creating comic books featuring African superheroes. At last month's Lagos Comic Con, characters with Nigerian names, looks and backstories were on display. But while the focus, in Nigeria and elsewhere in Africa, has been on creating fictional superheroes with superpowers, a South African comic book series is looking to change how Africans think of superheroes entirely by creating stories of superheroes based on real life characters.
Ziphozakhe Hlobo, a South African writer, collaborating with Lena Posch, another writer, and Nicole Leonards, an illustrator, has created Ordinary Superheroes, a comic book series based on the lives of regular people who are making an impact in their communities. "We want to create stories about people at the margins who we don't think of as heroes,"Hlobo told Quartz.  "These are people we typically overlook and ignore—it could be someone who cleans the street." For Hlobo, the idea for Ordinary Superheroes is borne of a need to change the narrative of superheroes and role models for Africans who have, for many years, hardly associated heroism with themselves.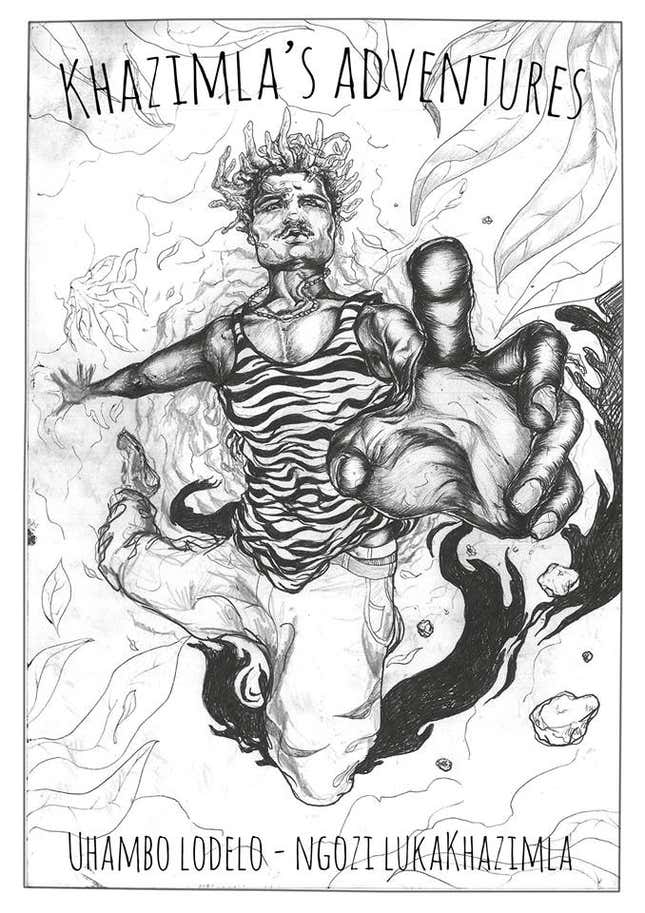 "We want to change the perception of who we consider to be a role model or a hero," she told Quartz. "As black children, we always looked up to people who don't look like us. I want kids to see themselves in these stories and feel like Africans are good enough to be superheroes." The Ordinary Superheroes' first book, Khazimla's Adventures, has its main character inspired by Monde Sitole, a young adventurer from Khayelitsha, a township in South Africa. A sailor and mountain climber, Sitole is on a quest to climb the world's seven highest mountains. Launched last month,  Hlobo says the book has been received "very well" with filmmakers already seeking the possibility for a film adaptation. Hlobo says Ordinary Superheroes plan to put out a book every six months. The next book, already being planned, will feature a black woman as superhero because "we need that narrative," Hlobo says.
While looking to change Africans' perception of superheroes is one thing, Hlobo is also hoping the comic book series can help inspire kids to be creative. "We'd like for kids to create their own stories of ordinary superheroes. That's the bigger idea," she says. "It will involve going to schools, doing workshops, getting kids to create their own comic books."
In the long term, Hlobo hopes Ordinary Superheroes becomes popular outside Africa. "We want to create a global thing," she says. A globally popular African comic book that focuses on local cultures and realities, Hlobo says, will serve to "normalize" African culture. "As an African, if I decide to wear a traditional outfit, to a white person, its exotic. Like I'm an exhibition," she tells Quartz. "But the more we normalize the black face, dreadlocks and African attire, the more it will be normal."
"People are not going to expect you to have something political to say just because you have dreadlocks, it's just going to be the way you like your hair."