For weeks, learning has given way to mayhem on South Africa's university campuses. Clashes between students protesting for free education and police have become increasingly intense, marked in recent days by arrests, destruction of property, and the discovery of undetonated petrol bombs on university grounds. 

The protests began last year after the government announced a mandatory fee increase at universities. Under the banner #FeesMustFall, demonstrations were relatively peaceful, and students were placated after the proposed fee increase was dropped. So when the government again announced fee increases this September (albeit capped at 8%), students were enraged. Demonstrations began to take place almost daily at the University of the Witwatersrand in Johannesburg. The unrest spread to other campuses, in some cases becoming violent, and a number of schools closed to avoid further confrontations. Scenes of riot police lining up against stone-throwing students have dominated the news.
In response to the protests, president Jacob Zuma established a task team of eight cabinet ministers, including police, intelligence, defense, and state security. But the task force left out the finance minister and treasury for reasons that are unclear. A government-appointed commission tasked with reviewing tuition at public universities continues with public hearings, isolated from the chaos surrounding universities.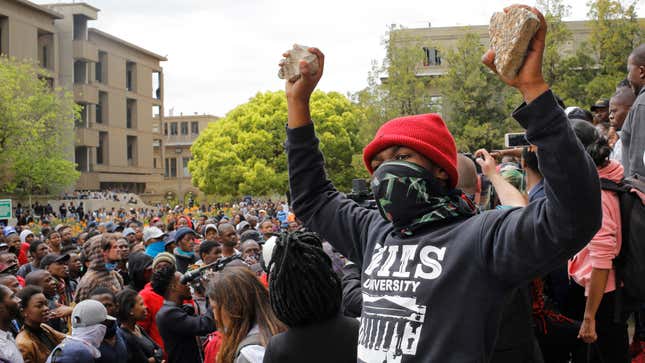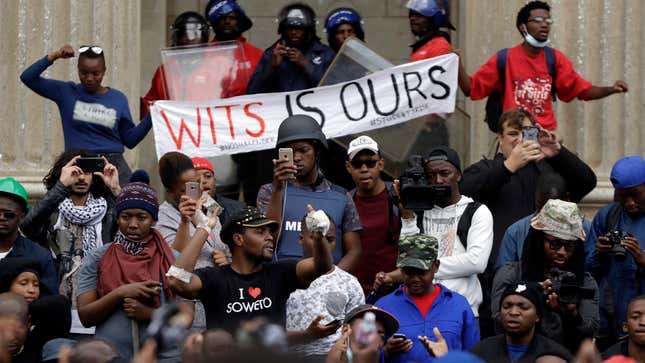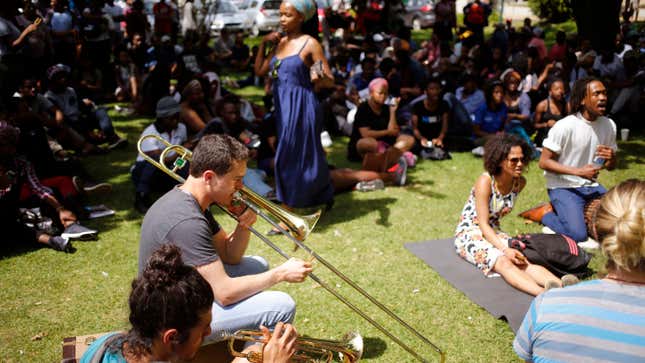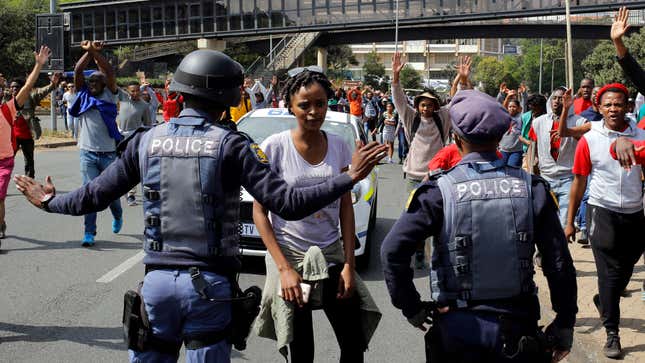 On Wednesday (Oct. 12), students arrested in Johannesburg on charges ranging from public violence to assault, appeared in court under heavy guard before being released on bail. On the same day in Pretoria, police fired rubber bullets as a student march through the city center turned violent.
At the Cape Peninsula University of Technology, protesters set fire to the university's main entrance, the information center and security vehicles. The university opened a case of attempted murder after two security guards were locked inside a burning building. Nineteen other students from the Cape Peninsula University were also arrested.
At the University of KwaZulu-Natal's Durban campus, students clashed with police, while in Pietermaritzburg students were arrested for setting fire to a building. At the Vaal University of Technology, south of Johannesburg, students allegedly threw a petrol bomb at police. The University of Cape Town and Nelson Mandela Metropolitan University in Port Elizabeth remain closed.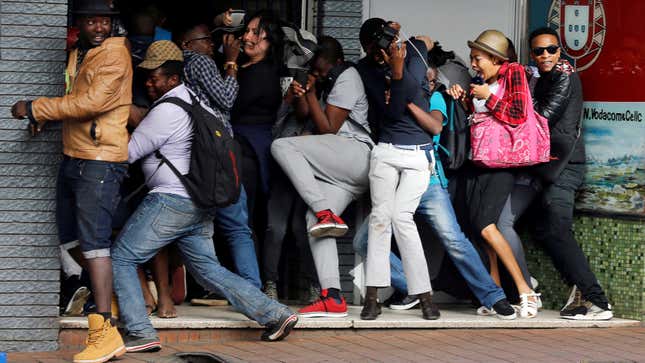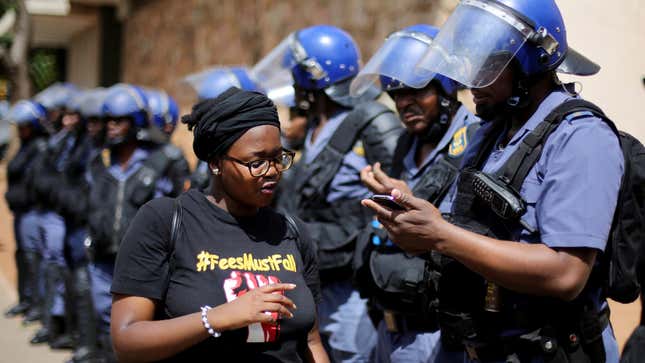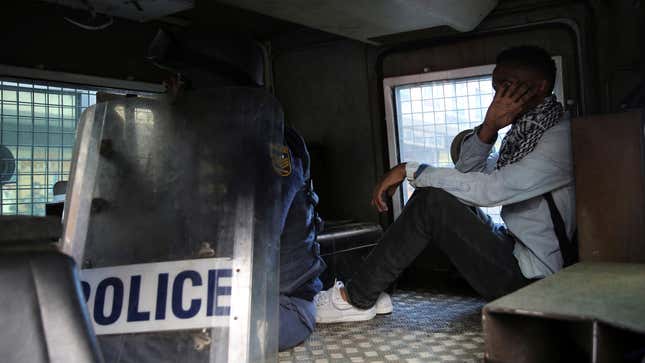 Higher education minister Blade Nzimande and other political leaders from the ruling African National Congress have accused the student movement of becoming politicized, in light of opposition party support for the cause. "This is no longer about fees anymore. This is about trying to cause discontent. It's about regime change, to be quite honest," Nzimande told news station eNCA.
Student leaders have come under increasing fire for the violent nature of the protests in some places, and their resolute demands that all fees be waived, and that campuses remain closed until an agreement is reached. Female and LGBTQI students have also accused the movement of reneging on their commitment to inclusivity in the demonstrations.
Talks between the government, university management and student leaders have yet to yield a solution, with neither side willing or able to meet the other's demands. After nearly a month, an impasse does not appear likely to end soon, with protests only likely to become even more intense.