A crisis-mapping platform born of post-election violence in Kenya is now being used to monitor violence and intimidation in the United States.
Nairobi-based Ushahidi, whose name means "testimony" in Kiswahili, lets users report information to the platform via SMS and social media. It has been used to document sexual harassment in Egypt, areas in need after the Haiti earthquake in 2012, and attacks on civilians in Syria. A version of the platform was deployed in the US on Nov. 8 to monitor the polls, mainly for cases of voter suppression. "We don't anticipate violence," Ushahidi executive director Daudi Were said ahead of the vote.
While Election Day was relatively calm, anecdotes of racist and anti-Muslim harassment have surged since Donald Trump's victory. Now Ushahidi staff, along with a team of volunteers, are sorting through more than 400 reports of incidents reported via text and email, or posted on social media. The team is working with professors at MIT and Harvard, as well as writer and activist Shaun King, to verify and document the reports. So far, Ushahidi has mapped 151 incidents of violence, hate speech or threats, and harassment across the US.
[protected-iframe id="9b55dae93c52423d1e83e4242582277d-39587363-37717567″ info="https://usaelectionmonitor.ushahidi.io/views/map" width="560″ height="315″ frameborder="0″]
"We are crowdsourcing reports of protest, hate speech, harassment, and violence in the US, and sadly we are getting tons," says Ushahidi chief operating officer Nathaniel Manning, who is based in California.
The incidents include a rape threat left on the car of a female minority in Corvalis, Oregon, students on a bus in St. Louis taunting a black student to "go back to Africa," before burning him with a glue gun, and white students chanting "white power"at their school in York, Pennsylvania.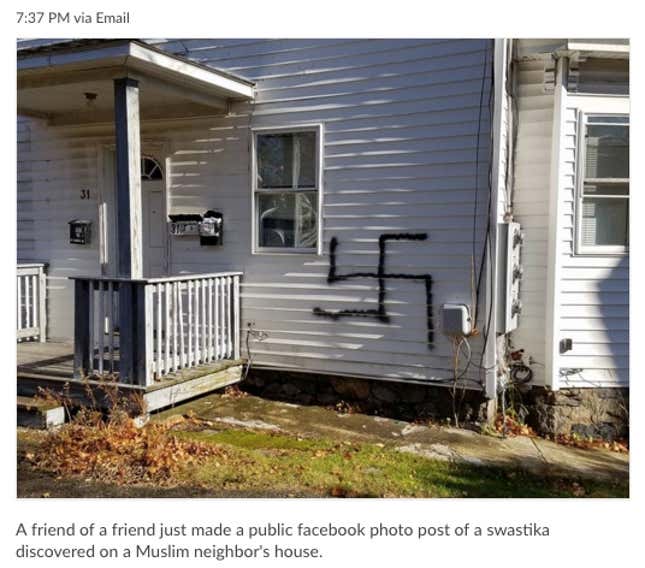 While reports of harassment are circulating heavily on social media and local news sites, there are few organizations tracking such cases nationwide. One of them, the Southern Poverty Law Center, has documented 437 incidents of intimidation or harassment since the election, mostly directed at immigrants or black Americans.
"The goal right now is to create awareness about incidences happening around the US," says Angela Oduor Lungati, director of community engagement for Ushahidi, "and raise the voice of marginalized groups experiencing hate after the elections."