Kenya, the largest economy in East Africa, has some of the starkest inequality in the region. Nowhere is that more apparent than in Nairobi, where the wealthy and middle class live and work next to slums housing some of the country's poorest.
American photographer Johnny Miller, supported by Code for Africa and the Thomson Reuters Foundation's Slumscapes project, has tried to capture that inequality through aerial images taken by drone. Miller previously photographed similar scenes in Cape Town in South Africa. In some ways the inequality is worse in Kenya. "The level of poverty is much greater than in South Africa," he says, noting the challenges of operating in Nairobi. "It is much more fast-paced, chaotic, and difficult to maneuver."
With a local pilot familiar with Kenya's strict drone laws, Miller photographed areas like the wealthy suburb of Loresho in northwestern Nairobi, where government workers and other upper-class Kenyans live in gated housing complexes neighboring shacks made with scrap metal, sticks, and mud.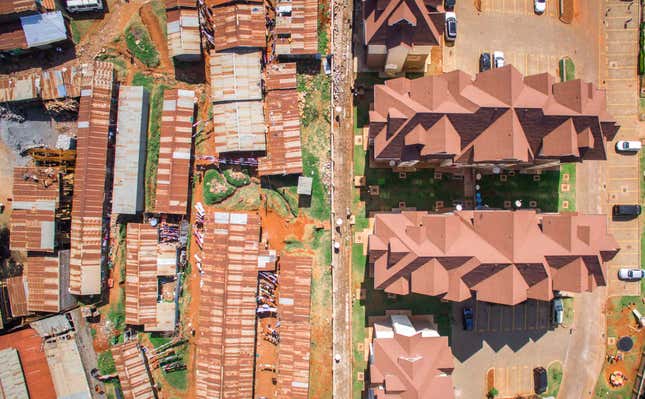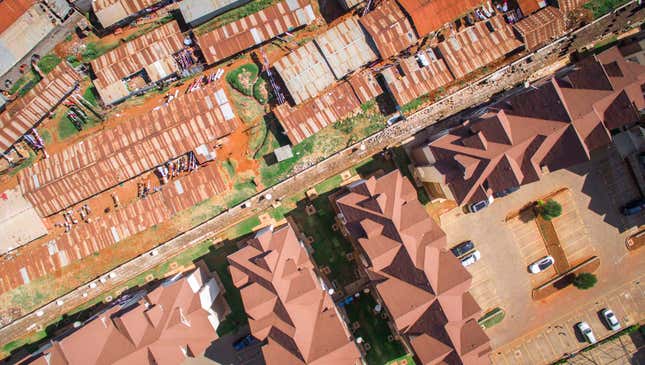 Kibera, a sprawling slum that is home to anywhere between 170,000 and 400,000 people, features heavily in Miller's project. Some estimates put Kibera's population at one million, making it the largest slum in Africa. New highways, housing estates, and a golf course have been built next to Kibera.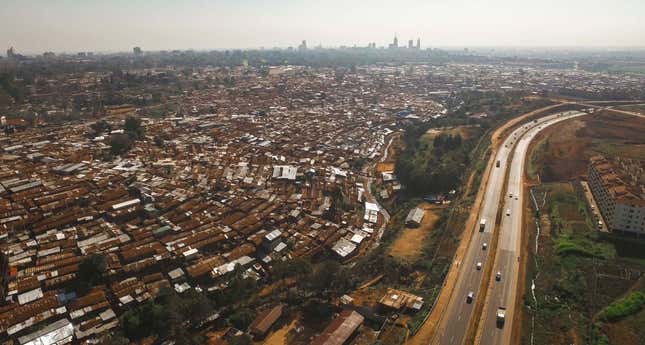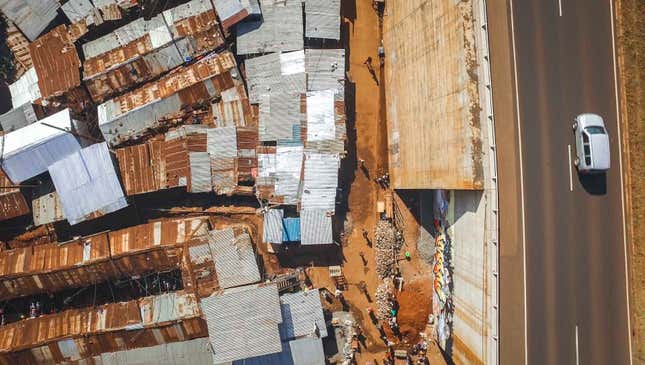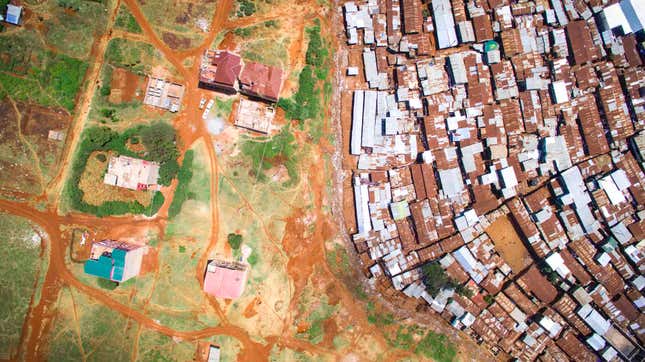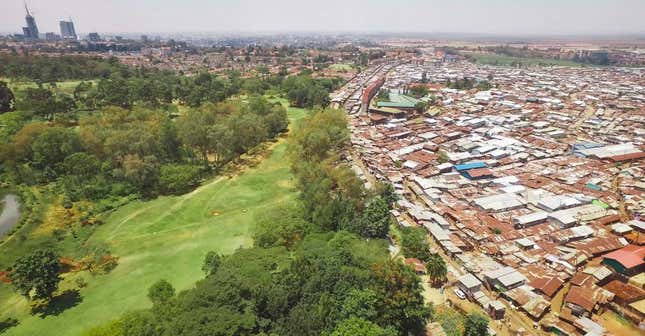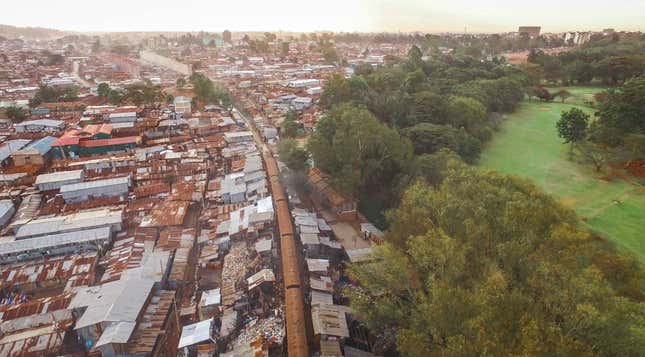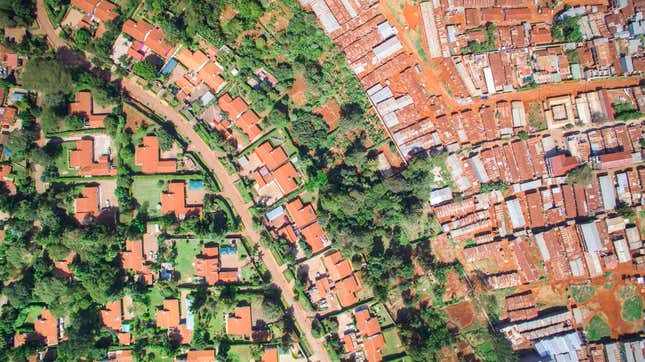 The photos show not just the inequality of Kenya's capital but how roads and other structures entrench that disparity. "In Nairobi, I wanted not only to focus on 'rich versus poor,' but also on the infrastructure, and how infrastructure projects can constrain, as well as free, lower-income residents of the city," Miller says.
For instance. two roads that cut across Kibera have forced residents to create their own pathways to reach the other side. Pedestrians are often hurt and sometimes killed in their attempts to cross the highway.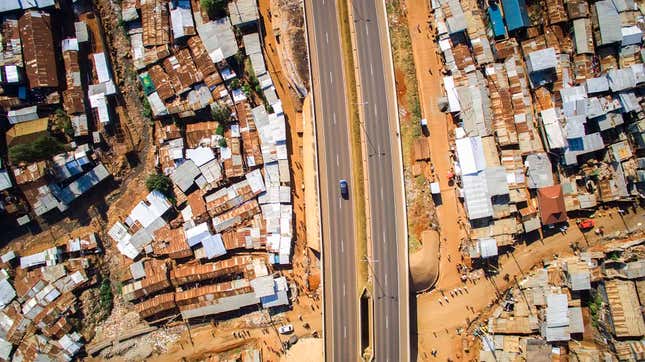 In other cases, residents welcomed new infrastructure. A road to Nairobi's city center, currently under construction, will cut down on commute times and better connect Kibera residents to the rest of the city. "In this sense, the infrastructure is freeing," Miller says.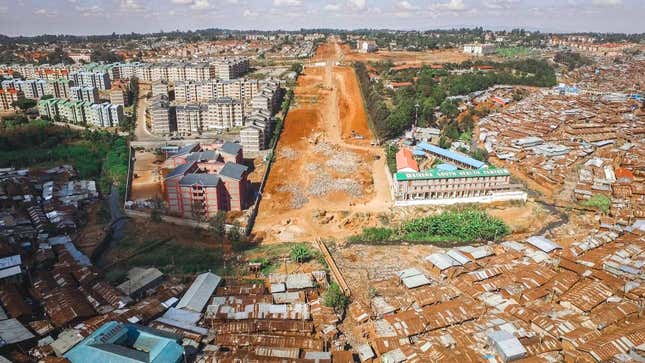 Still, more residents in Kibera expressed frustration with the planning and building of the new road, and lack of engagement from city officials. "On balance, the new infrastructure being built in Nairobi overwhelmingly benefits the richer classes rather than the poorer classes," Miller said.