Making online transactions is a process taken for granted as one of the natural offshoots of deeper internet penetration. But, in Nigeria, things haven't been so straightforward. With several issues including a distrustful and skeptical public plus a lack of early-stage innovation by banks, online payments have been slow to take off.
Over the past year however, new start-up entrants have been focusing on solving a problem regarded as a bane to the growth of the country's tech ecosystem. One of those entrants, Paystack, founded by Shola Akinlade and Ezra Olubi, has gained traction and rave reviews. Acting as an "intelligent bridge" between merchants and payments processors, Paystack connects to multiple payment processors and provides more options for merchants and customers.
This week, a year into operations, Paystack just sealed a $1.3 million seed investment round led by Chinese investment holding giant Tencent, Comcast Ventures, the venture arm of the US largest cable company and Singularity Investments. The round also included participation from local investors including Spark, an investment company run by Jason Njoku, founder of iROKOtv. Paystack is also backed Y Combinator having become the first Nigerian start-up accepted into the Silicon Valley-based incubator.
The caliber of the backers is a major fillip, not just for Paystack, but for the entire sector, which many believe has the potential to be a multibillion-dollar opportunity as solutions are developed to meet up pent-up demand. Other players in the fast developing sector include Paga, Flutterwave and payment arms of e-commerce players Konga and Jumia.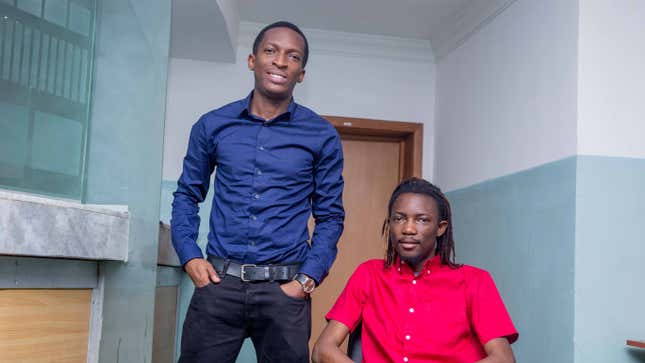 Paystack CEO Akinlade says the company plans to use the funds to "build engineering, product development and marketing" teams as they look to deliver on the company's mission to help Nigerian businesses "accept payments from anyone, anywhere in the world."
Still in its beta phase and targeting a full launch in the first quarter of 2017, Akinlade says the Paysatck team is still focused on trying to fixing chinks in the payments process. One of those, the time it takes between merchant sign-ups and when they can begin receiving payments, has been cut from three weeks to 30 minutes, Akinlade says. The team is also focused on ensuring merchants can get paid once integrated. "One big issue is failure rates," Akinlade says. Now around 20% (cut down from 40% at the start of the year), the rate of failed transactions are still "very high," Akinlade says. "What we have tried to do to solve that problem is to offer multiple options to merchants and customers so they always have alternatives and can pick the easiest option to make and receive payments," he tells Quartz.
But helping people get paid isn't the only problem Paystack is trying to solve. Long-term, Akinlade hopes by making it easier for more merchants to accept payments and offering a convenient way for Nigerians to make payments digitally, Paystack's work can encourage more people to make online payments and grow financial inclusion. "Once you fix the acceptance problem and offer people options to pay with online, merchants can drive adoption and more Nigerians will get familiar with electronic payments," he says. In its first year, the start-up has  garnered a thousand active merchants, and processed over 200,000 transactions worth $3.1 million, Akinlade says.